What kind of generator for home
2023-10-12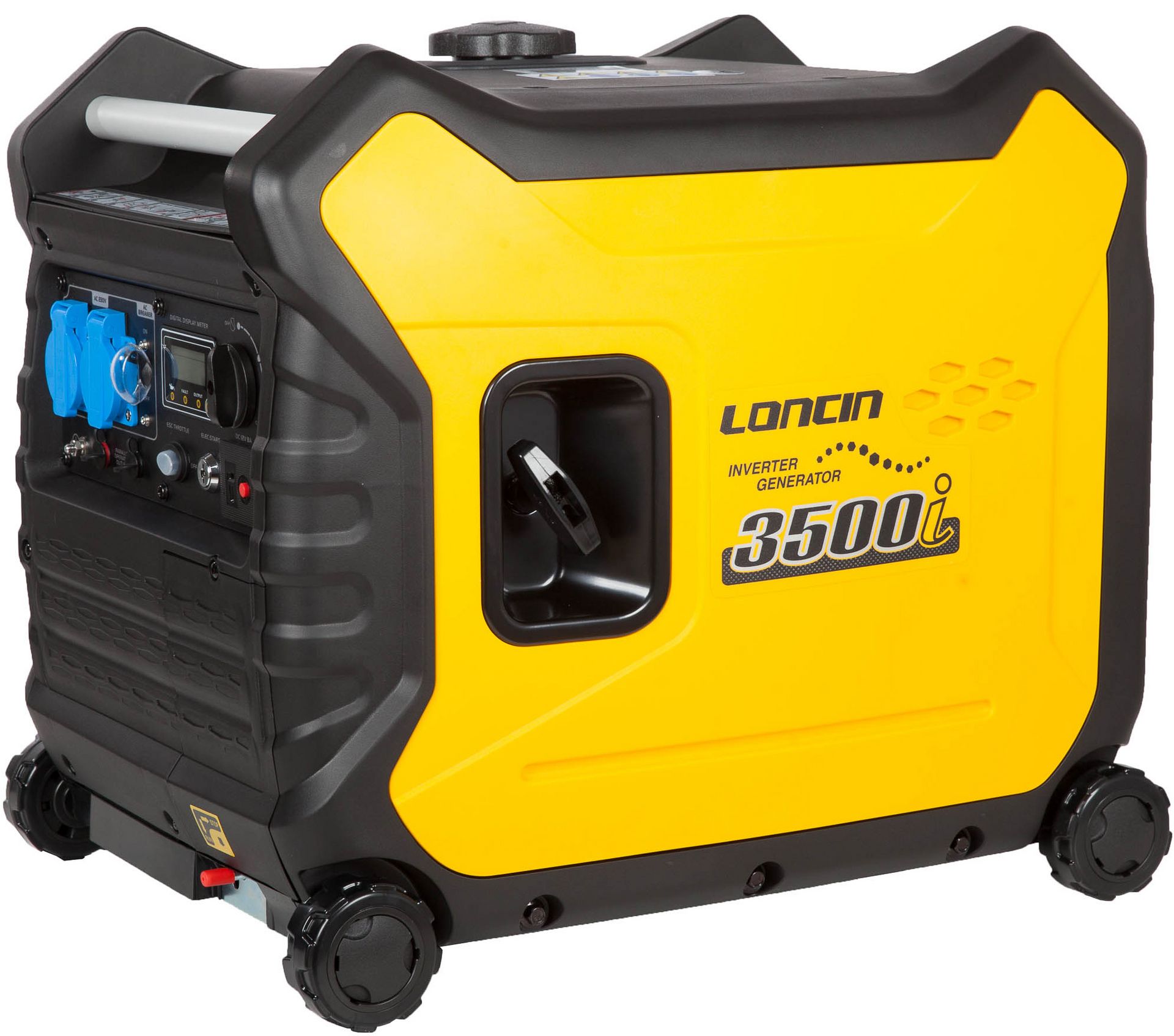 What kind of generator for home? Unfortunately, these days, this question is gaining popularity. We are hearing more and more about the risk of "blackouts," restrictions on availability, and the possibility of complete power disconnections in villages and towns. Generators have always been in high demand, mainly because they provide an additional or temporary form of supplying electricity to a building or site. So far, the customers of the generators have been state institutions and companies that, due to the nature of their activities, could not be stopped due to a power outage.
Currently, the interest in buying a generator is due to the ever-increasing price of electricity. The rising price of electricity is due to increased production costs, inflation and the ongoing war. Large cities have already begun to reduce energy consumption by delaying the switching on and accelerating the extinguishing of city lights and public buildings such as museums, monuments, opera houses, etc. For this reason, more and more people are considering investing in a genset, which is designed to protect the homestead from loss of continuous power supply. Most people thus search the Internet with the question: What kind of generator for the house?

What is a generator for the home
A generator for the home is a device that, during its operation, is capable of generating electricity and transmitting it further to potential consumption points, namely mains-powered devices. The main, and most important, component of a generator set is its heart, which is the motor. The engine of the genset, depending on the brand and manufacturer, has different displacements. Small generators are characterized by an engine with a small capacity, i.e. up to 100cm3. The small generator is capable of generating 2000W of electricity per hour. In addition to the engine, the genset also has a front panel, on which, as a rule, there are sockets, used to transfer the generated electricity to the so-called consumers (read mains-powered devices). Larger and more expensive genset models feature motors with increased capacity, more outlets and have multi-functional displays. In addition to the engine and front panel, the generator has a frame to which it is attached. The frame allows the unit to be safely transported to the location to be powered by the generator. Some units also have wheels and handles for easier transportation. This is an excellent solution m.in. for use on construction sites where it is not possible to connect equipment such as concrete mixers and power tools to the network. Depending on the model of the genset and its technical parameters, it is possible to temporarily or long-term guarantee the supply of electricity to a construction site, home, building or enterprise.
How to choose a generator for your home
A generator as previously defined is a device used to generate and transfer electricity to consumers, i.e. mains-powered equipment. When choosing a generator set, pay particular attention to the amount of electricity that the unit is capable of generating and the demand that our home or other place of our choice requires. For example, a construction site with a 1,500W concrete mixer and a 3,000W heater will need more electricity than a small single-family house with an eco-pea stove, energy-saving light bulbs and a TV on. When selecting a generator set, an estimate should be made to determine how much electricity a household will need. Make a list of electrically powered devices and their maximum power consumption. Once such a list is created, you can estimate the peak amount of energy needed to power all the electrical appliances at a given location. Drawing up such a record of equipment is crucial, as it will allow the selection of a generator set that meets the customer's requirements.
For example, a detached house is powered by an eco-pea stove (50W consumption). In the house there are two desktop computers (200W each), TV (100W), large refrigerator with freezer (80W), electric kettle (1500W), induction stove (1800W) and washing machine (400W), energy-saving light bulbs (100W). Turning on all of these appliances at the same time will cause the household to draw 4430W from the grid at its peak. If a household does not want to give up the operation of any electrical appliance, then it would need to procure a genset capable of generating electricity of 5300W or more. By making a compromise, such as turning off the electric kettle or induction stove, the amount of power consumption decreases to 2930W or 2630W, respectively. The household would then need to procure a genset capable of generating 3500W and 3100W of electricity. You can read about the exact way to calculate the power of a genset below.

What power generator for home
At the very beginning, before we start browsing offers generators for the home, we should consider what electrical appliances we will want to connect to such a generator in order to provide them with access to electricity. This is a significant decision so that we can choose the right power for our generator. A more detailed calculation and answer to the question of what power aggregate for the house, will allow us to take full advantage of its potential, without unnecessary energy losses that will expose us to unnecessary costs. The calculation of the required power will involve adding up the power of all the devices that will use the generator. However, it is worth remembering that at the time of starting up the devices, their power consumption is higher than during normal, regular operation, so the result obtained should be increased by 20 - 30 percent, which will ensure a sufficient reserve of power. Choosing generator for your home, also pay attention to the fact that the power of the device is determined by the rated and maximum, and it is the latter parameter that will allow you to match the genset to your needs.
Which generator for a single-family house
A single-family home has a not inconsiderable demand for electricity. In every household there are many devices that more or less use electricity from the socket, constantly affecting our bills. Domestic electronic consumer electronics and appliances, lighting, or the gas stove and central gas stove igniter/starter alone require electricity to operate. Nowadays, living in the city - electricity plays a very key role, if only with the widespread remote working, the need to consume hot meals, or providing heating and light, which are essential for the functioning of the. Wondering which generator for a single-family house choose, then the surest choice for an average family of 4 will be a single-phase generator with a gasoline internal combustion engine, providing 230V and 2-3 kW of power.

Choosing the right generator for a single-family home depends on several factors, such as:
Energy requirements - estimate the energy needs of the house, that is, what electrical appliances and consumers will use electricity. The more appliances and consumers, the more power a genset will need.

Frequency of use - if the aggregate will be used frequently, then it is worth investing in a more efficient model.

Weight and portability - if the genset will be used outside the house, consider its weight and ease of portability.

Noise level - some models of chillers are louder than others, so if you want quiet use, it is worth choosing a model with low noise levels.

Type of fuel - generators can run on different types of fuel, such as gasoline, diesel, natural gas or propane-butane.

In general, for a single-family home, a genset of 5 to 10 kW is usually sufficient. However, the exact power depends on the energy demand and the number of devices that will use it. Gasoline-powered generators are the most common choice, but depending on your needs, you can choose another type of fuel.
Reviewing offers of backup energy sources for a single-family home - it is worth checking out generator cedrus - cedrus brand generators are powerful tools that will provide durability, efficiency and continuity of emergency power in your home.
Which generator for a multi-family house
Analogous to the selection of a generator for a single-family house - aggregate for multi-family house should offer relatively high output power. For single-family homes, as a rule, smaller units are recommended, generating power in the range of 2 to 3 kW. This amount of energy ensures that most electrical appliances can be used without drops in device performance by overloading the power generator (generator). So, when looking for a genset for a multi-family house, you should choose a device that will offer power greater than 3kW at 230V.

Quiet generator for the home
Choosing a power generator for your home, we should pay attention to the parameter on the noise that the device will generate during its operation. Most of the popular devices on the market operate at a volume level of about 100 dB, which can be compared to a running jackhammer. Such loud operation power generator for home would be very disruptive to our operations and could disturb the peace and quiet of our neighbors. Therefore, we should look for devices that will work a little quieter, but still having the same power parameters. These units are better damped, which helps stop certain sound frequencies, and the motor itself is better cushioned, which does not allow vibrations to be transmitted across the surface on which it sits. However, this may involve the purchase of more expensive models, which not everyone can afford. A cheaper solution may be to relocate our power generator. Placing it in a garage or other freestanding building away from our house, allows us to effectively muffle the volume of its operation, so that both we and our neighbors will not hear it while generating electricity.
It is worth remembering that a generator is an investment for a long time, so it is worth investing in a good quality model that will meet our requirements and provide a reliable source of energy in the event of a grid failure.
Which generator for a single-family house?
Suitable generator for a single-family house will be a single-phase gasoline unit. Such an appliance, which will offer a power of 2 kW / 3 kW, will provide the necessary electricity to power the refrigerator, lights and basic kitchen tools and home appliances.
What kind of generator for home?
The best generator for the home will be a model equipped with a gasoline internal combustion engine, operating at 230V, which will provide power at a level of 2 to 3 kW. Such power is sufficient to provide the necessary electricity during periodic disconnection from the power grid.
What quiet generator for home?
Deciding on a a quiet generator for the home, the purpose of which will be the comfortable use of domestic electrical appliances, in the absence of access to a power source - it is worthwhile to get acquainted with the range of FOGO units. In the manufacturer's offer you will find units from 1.8 to 3.5 kW, which generate a maximum noise of 90-91 dB(A).
What small generator for home?
Wanting to buy a small generator for your home first of all, it is necessary to evaluate its performance capabilities and compare them with our needs. On average, a small unit for the home should provide power of about 2000 watts (2kW). This kind of power will allow you to power a refrigerator, lights and a TV set.