OLEO-MAC OM LINE PZU 36 IE GENERATOR INVERTER GENERATOR 230V 3.3 KW ESTART - STARTER EWIMAX - OFFICIAL DISTRIBUTOR - AUTHORIZED CEDRUS DEALER

OLEO-MAC OM LINE PZU 36 IE inverter generator is a compact generator that gives a stable voltage of 230V .Device ideally suited for powering electronic devices sensitive to voltage fluctuations.


GENERATOR
INVERTER CASE
OLEO-MAC OM LINE PZU 36 IE 3.3 KW
Electric Starter - Estart
OLEO-MAC OM LINE PZU 36 IE generators is a novelty in our offer. We used reliable and proven LONCIN engines in them .
OLEO-MAC OM LINE PZU 36 IE inverter generator is a compact generator that gives a stable voltage of 230V 50Hz. It is ideally suited for powering electronic devices sensitive to voltage fluctuations. OLEO-MAC OM LINE PZU 36 IE inverter has 2 230V sockets and a 12V power socket.
Suitable for voltage-sensitive electronics. Thanks to the voltage stabilizer, it will maintain the voltage without much trouble. The device has a classic 230V outlet.
Generators, also commonly known as generators, are an offer for people who want to be able to provide their own source of energy in the event of a power outage. Of course, their use is not solely related to power shortages. Aggregates are used in tourism, construction, industry and in all developments remote from the power grid.
Inverter gensets generate higher quality power with the help of an inverter (often called an inverter). It converts the generated alternating current into direct current, then, again into alternating current. This ensures that the current coming out of the device is ''purified''. We are then talking about a situation in which the graph of the current obtains the shape of a full sine wave. It can be used to power the most sensitive electronic devices.
The innovative alternator is, almost 50% smaller compared to traditional generators; delivering high quality current, regardless of engine speed. Does not require a large flywheel. This directly translates into lower noise levels, lighter weight and lower fuel consumption.
Product Characteristics:
4-stroke, single-cylinder, air-cooled LONCIN engine

Sensitive electronic devices can be powered with this unit

The generator provides a regular and smooth curve (sine wave)

It has

protection against overload and lack of oil

Compact design easy to carry and transport

Maximum power 3300 watts

2x 230V socket

Economical engine - burns less fuel than a classic generator

Manual start with a starter cord

Low weight of the unit - 45 kg

Very quiet operation (built-in design)

tank with a capacity of 10 liters means quite a significant autonomy of work

powered by a powerful, four-stroke Loncin (gasoline) engine

easy to use, compact but additionally equipped with a transport kit

equipped with a DC circuit (including wiring) for charging batteries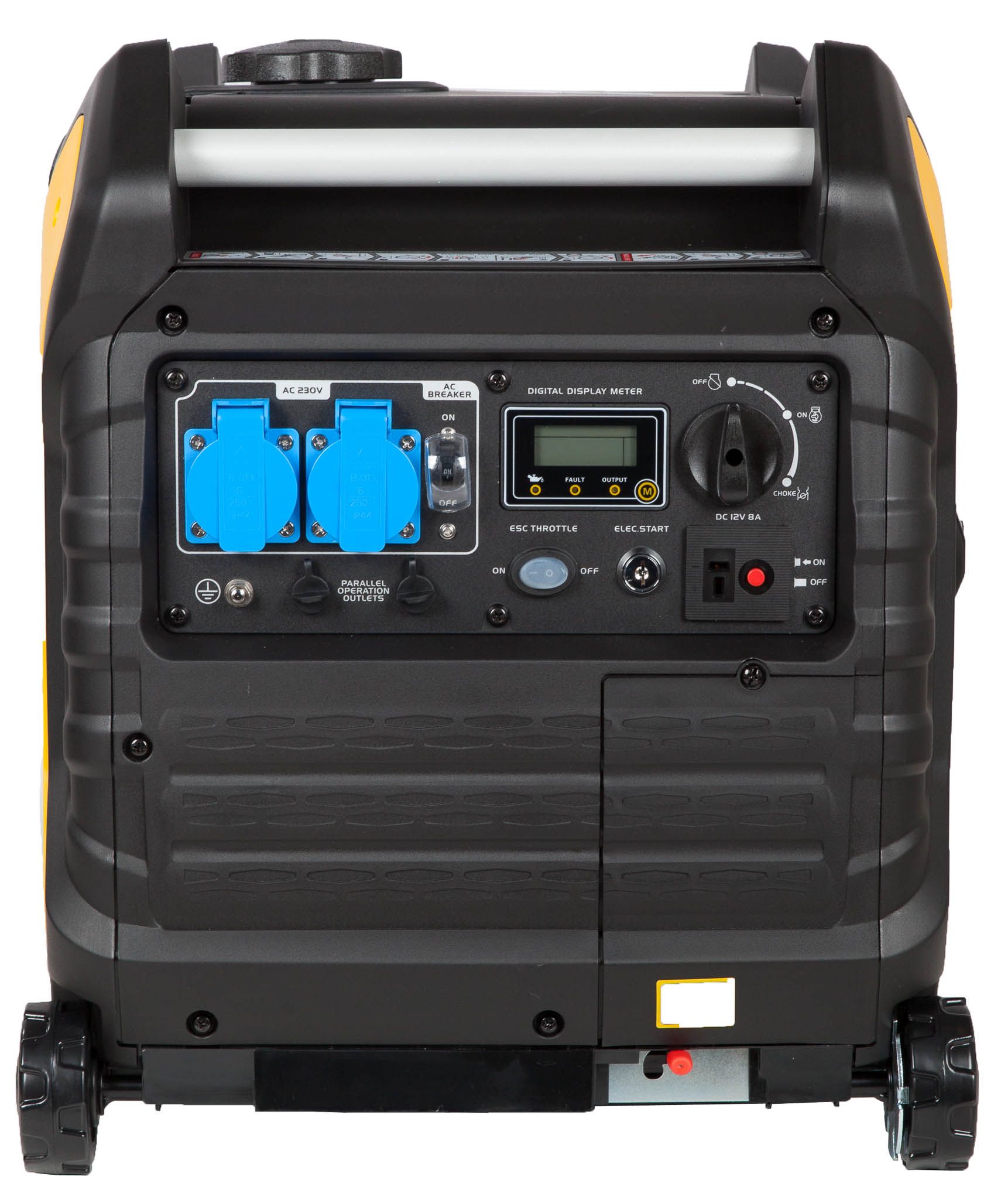 OM LINE PZU 36 IE is a brand new generator suitable for all kinds of electronic devices, equipped with the latest technology and is one of the most efficient generators currently available on the market. The CPU speed for the inverter system is four times faster than most units and is much more accurate across the board. Power quality exceeds GB 2820 G2 and THD (total harmonic distortion) meets the requirements of the Power International standard. The power output is fully compliant with European EMC (Electromagnetic Compatibility) .Intelligent engine control system saves 11% a fuel and meets the latest US EPA3 environmental emission standards.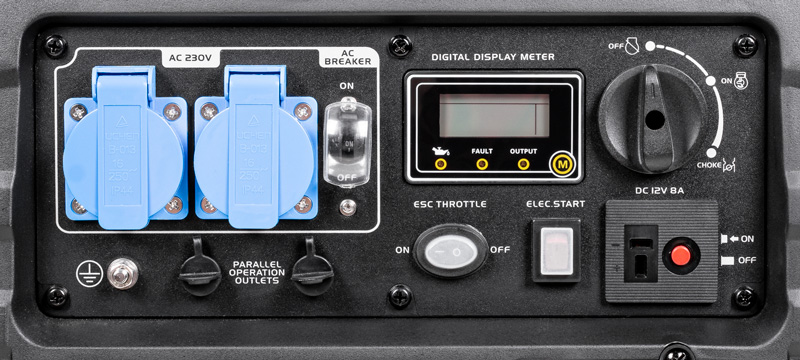 High-performance charging operation
In the power rating of OLEO-MAC OM LINE PZU 36 IE generator, real-time power supply of high quality and high purity current is guaranteed, which meets the requirements of computer power supply, emergency power supply, audio equipment, communication equipment, medical equipment, electromagnetic microwave heating equipment and other electronic chip controlled apparatuses
Core technology innovation
OLEO-MAC OM LINE PZU 36 IE generator adopts the latest innovative technologies; ESC engine intelligent control system, PMA indirect frequency generator with permanent magnets and newly designed air duct
Environmentally friendly and clean energy LCPOWER
OLEO-MAC OM LINE PZU 36 IE generator set is equipped with "LC-POWER" engine low-emission power generation that complies with US and European emission standards.
The control panel can display the status of the generator and some simple signs to indicate generator output, overload or oil shortage. Status can be confirmed by indicator lights.
Noise level of 52dB, from a distance of t 7m , 30%-50% lower than that of an ordinary generator for quiet operation in the office or outdoors.
Approximate average fuel consumption : 1.25 L / 1 hour. 50% load operation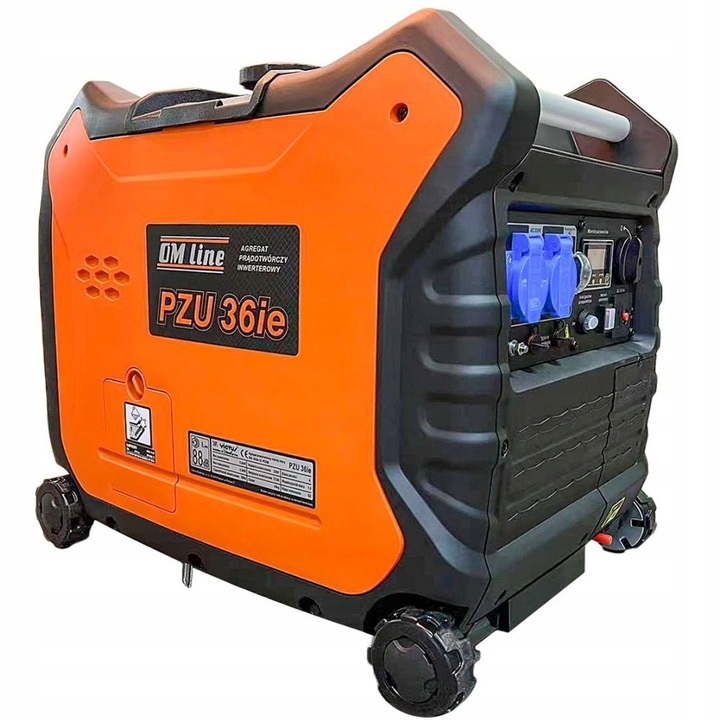 OLEO-MAC OM LINE PZU 36 IE inverter generator

Inverter units are one of the most advanced technologies on the market. They feature high power capable of powering devices such as a computer or refrigerator. Thanks to its modern design, the generator retains its small compactness without taking up much space. It is ideal for camping trips or forest camping - where the power in the wires does not reach.

One of the novelties in these genset models is the inverter or inverter. Inverter initiates production of "pure" alternating current converted later into direct current. After reducing the voltage distortion waves to the lowest limit, the DC current is transformed back into a clean and smoothed AC output current.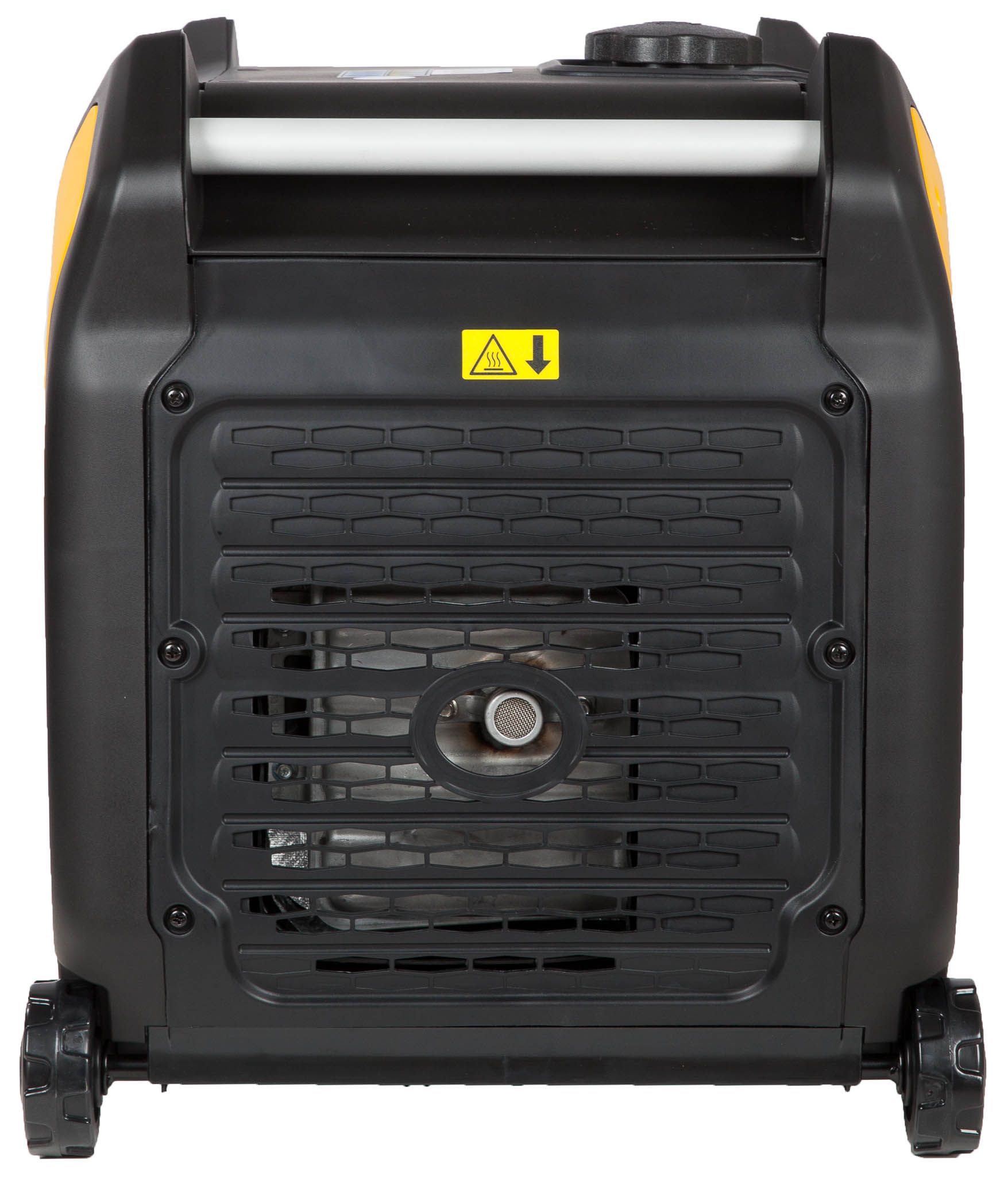 Technical Data:
OLEO-MAC OM LINE PZU 36 IE Loncin 3.3kW 212cm3 inverter generator set
1
ISO8528 G2
≤5 %
12-8 V-A
5,5 h
0,6 l
578 x 440 x 510 mm
3000 W
3300 W
Loncin
170FD-3
manual / electric
230V / 50Hz
Gasoline
Air
10 l
65 db
45 kg
THE PRODUCT COMES FROM THE OFFICIAL DISTRIBUTION TO THE POLISH MARKET !
Application:
camper

campgrounds

caravans

yachts

home

to support the heat pump

to support modern solid fuel stoves C.O.

in the forest

etc.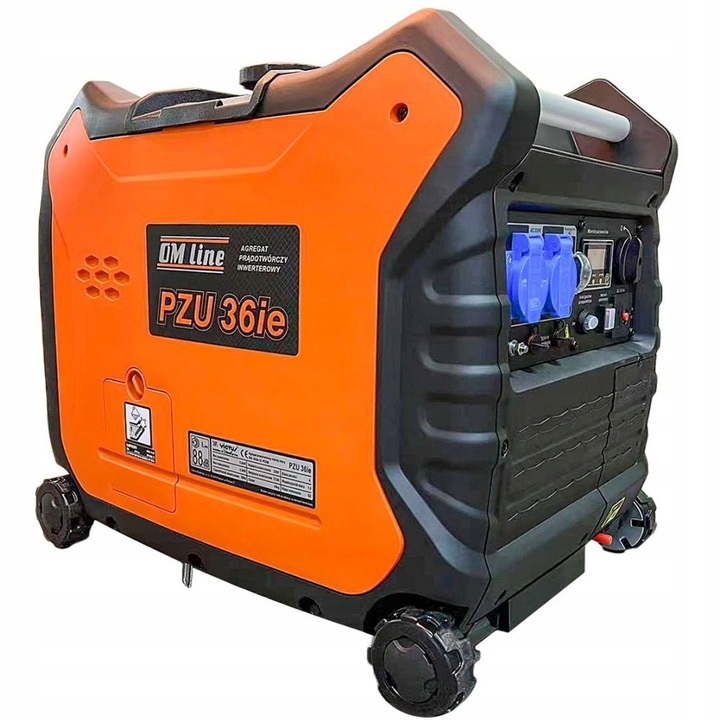 OLEO-MAC OM LINE PZU 36 IE AGREGAT PRĄDOTWÓRC
WARUNKI GWARANCJI I SERWISU
Towary zakupione w naszym sklepie są nowe i oryginalne oraz objęte są pełną gwarancją producenta lub importera.
W przypadku reklamacji, należy zgłosić usterkę do Sprzedawcy lub Autoryzowanego Punktu Serwisowego producenta danego urządzenia. Jeśli uszkodzony produkt objęty jest gwarancją typu "door to door" należy postępować zgodnie z procedurą podaną w karcie gwarancyjnej. 

Okres gwarancji wynosi 12 miesięcy dla firm lub 24 miesiące dla 

osób

 prywatnych.