OLEO MAC GARDEN TRAILER TROLLEY TRAILER 340kg capacity OO-OTHXBILDT1002 - OFFICIAL DISTRIBUTOR - AUTHORIZED DEALER OLEO-MAC

Oleo Mac universal transport trailer for garden tractors. The trailer allows you to efficiently transport a load of up to 340 kg with a garden tractor.

TRAILER GARDEN CART FOR TRACTOR
LIFT CAPACITY 340 KG
Oleo Mac brand garden tractor trailer also fits most garden tractors. Garden Tractor Trailer is a solidly built transport cart designed to transport wood, coal, grass, garden soil, fertilizer, etc. It is a practical trailer that allows you to use the device as a tractor and transport various materials in the garden or on the plot, for example, sand, fertilizer and other things. The cart has a a load of as much as 340 kg and solid pneumatic 16'' wheels, which provide the cart with excellent grip on the ground, even on sandy soil. The rear side can be easily extended to carry longer items. The frame of the trailer is steel, and its dimensions are 112 x 75 x 30 cm.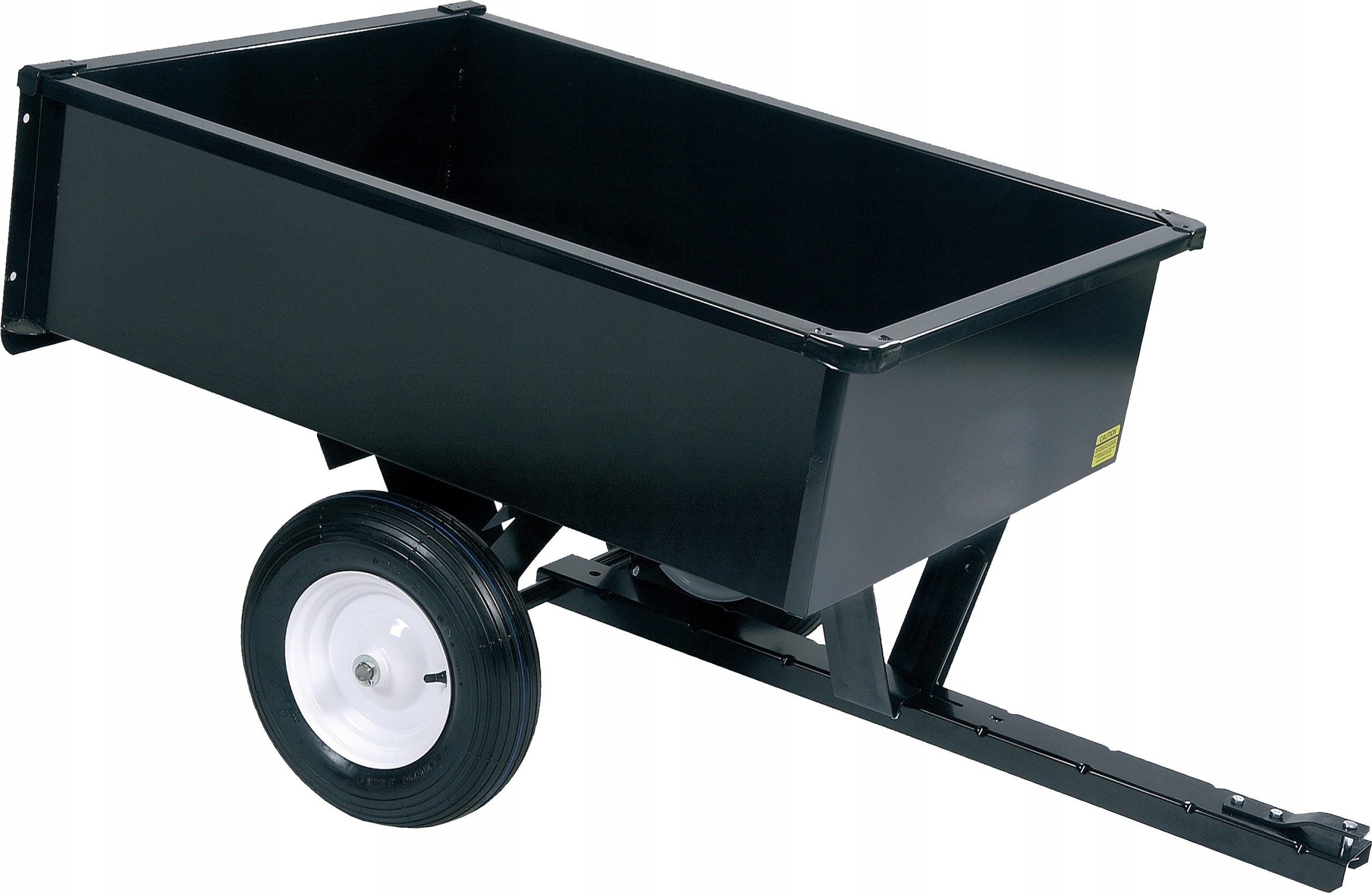 Product Characteristics:
Fits most garden tractors and tractors

Removable rear board

Inflatable wheels

Powder coated

Hull made of metal

Heavy load

Corrosion resistant

Weatherproof

Resistant to mechanical damage

Large pneumatic wheels

Easy emptying

Load capacity up to 340 kg.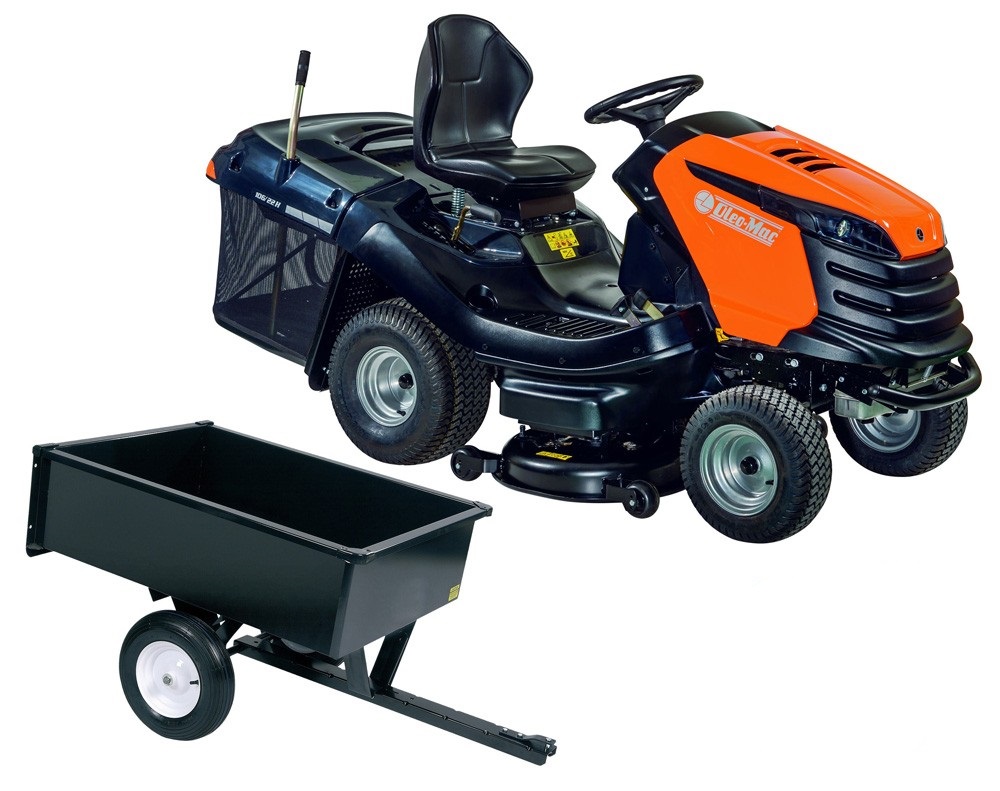 Technical data:
Manufacturer: Oleo Mac

No. catalog OO-OTHXBILDT1002

Maximum payload: 340 kg

Number of wheels: 2

Pneumatic wheels: yes

Trailer dimensions: 112 x 75 x 30 cm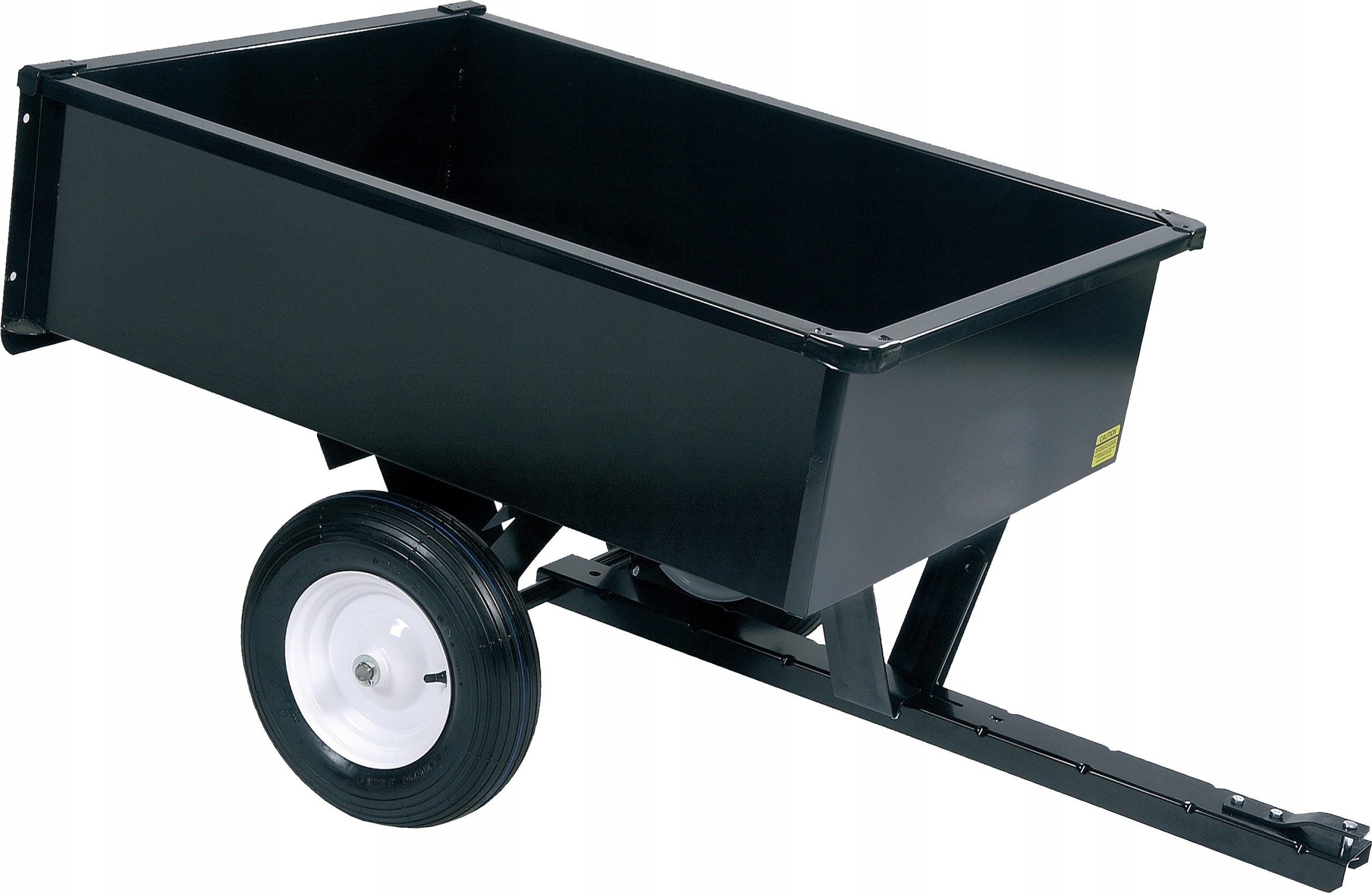 PRZYCZEPA PRZYCZEPKA OGRODOWA WOZIDŁO WÓZEK O
WARUNKI GWARANCJI I SERWISU
Towary zakupione w naszym sklepie są nowe i oryginalne oraz objęte są pełną gwarancją producenta lub importera.
W przypadku reklamacji, należy zgłosić usterkę do Sprzedawcy lub Autoryzowanego Punktu Serwisowego producenta danego urządzenia. Jeśli uszkodzony produkt objęty jest gwarancją typu "door to door" należy postępować zgodnie z procedurą podaną w karcie gwarancyjnej. 

Okres gwarancji wynosi 12 miesięcy dla firm lub 24 miesiące dla 

osób

 prywatnych.