NORTON CLIPPER CSB1 P21 SPRINKLING HANDSHIFT CONCRETE Saw Saw Ø 600mm 20HP Honda GX630 - OFFICIAL DISTRIBUTOR - AUTHORIZED DEALER NORTON CLIPPER

The Norton Clipper CSB1 P21 and D13 floor cutter is a heavy-duty tool designed for deep cutting, featuring a manual and hydraulic blade raising and lowering system. Norton Clipper CSB1 P21 is equipped with a Hondas internal combustion drive

NORTON CLIPPER CSB1 P21
PETROL SAW CUT-OFF SAW ROAD MOBILE FOR CONCRETE ASPHALT CONSTRUCTION
Ø 600mm 20HP Honda GX630
Norton Clipper CSB1 P21, D13 Combustion Floor Cutting Machine
The Norton Clipper CSB1 P21 and D13 floor cutter is a rugged tool designed for deep cutting, equipped with a system of manual and hydraulic raising and lowering of the blade. The Norton Clipper CSB1 P21 is equipped with a diesel drive, while the Norton Clipper CSB1 D13 is equipped with a diesel drive. These machines are suitable for both wet and dry cutting thanks to their detachable water tank. Mobile Norton Clipper CSB1 D13, P21 floor cutter provides the ultimate in working comfort and stands out:
rugged and reliable design,

customizable machine,

ability to easily and precisely adjust the depth of cut.
These are excellent machines designed to meet even the highest expectations of customers.
All the above features make Norton Clipper CSB1 is the machine of choice for professionals.
Mobile cutting-off machine CLIPPER CLIPPER CSB1 P21

It is a new-generation mobile cutter designed to combine robustness, functionality and a 40 percent reduction in vibration levels for user comfort
NORTON Features CLIPPER CSB1 P21 :
Durable, contour-welded steel frame

Detachable water tank allows the machine to be used even in places far from a water source

Automatic forward feed increases user comfort

Manual and hydraulic raising and lowering of the blade helps the user to precisely adjust the depth of cut

Two front drive options (handwheel, self-propelled)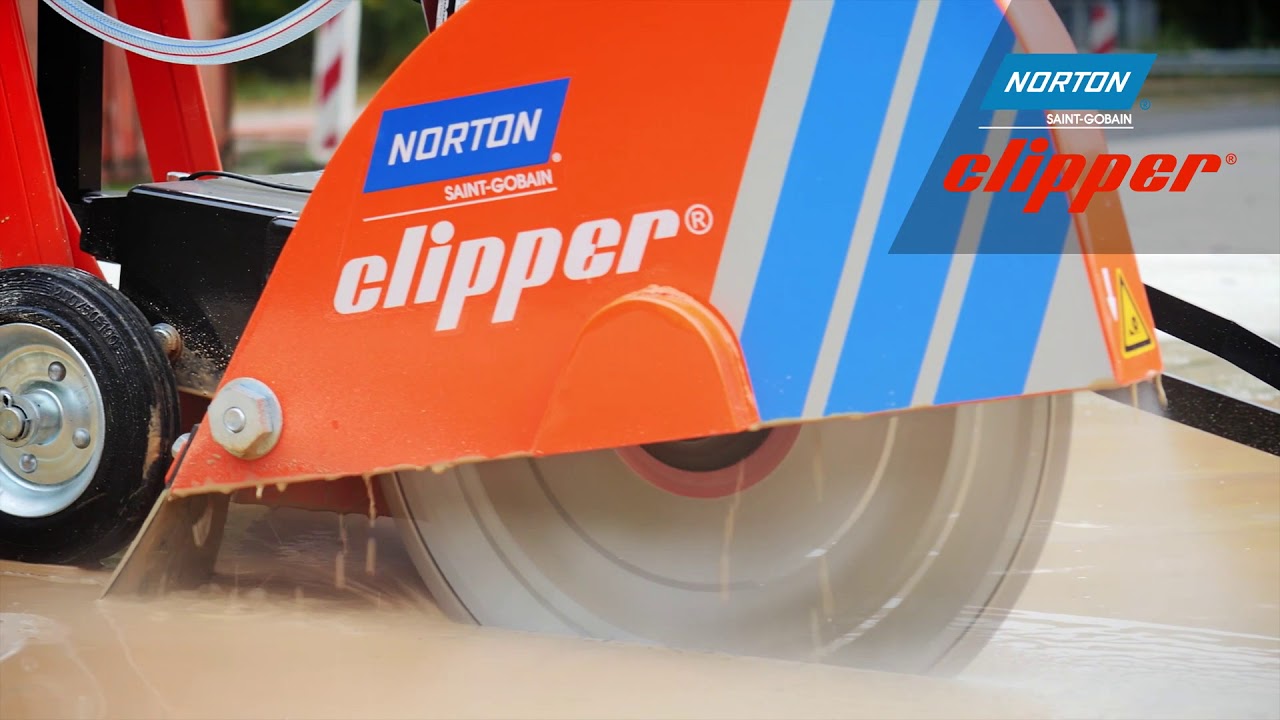 Technical specifications NORTON CLIPPER CSB1 P21 :
EAN:5450248530794

Power supply: combustion engine

Engine type: Honda GX630

Power: 15kW (20HP)

Speed: 1775 rpm./min

Disc diameter: 600mm

Disc bore diameter: 25.4mm

Maximum depth of cut: 225mm

Commissioning: electric

Lifting and lowering: manual-hydraulic

Feed rate: automatic

Hand/arm vibration: 3.35m/s2

Sound power/sound pressure level: 107/89dB(A)

Machine dimensions (length x width x height): 1200x600x1100mm

Weight: 240kg

Asphalt Disc : NORTON CLIPPER-CLASSIC ASPHALT 600-10X3.6 /

70184601945

additionally in option

Concrete Disc : NORTON CLIPPER-CLASSIC CONCRETE 600-10X3.6 /

70184694417

additionally in option
NORTON Application CLIPPER CSB1 P21 :
For wet as well as dry cutting of concrete and asphalt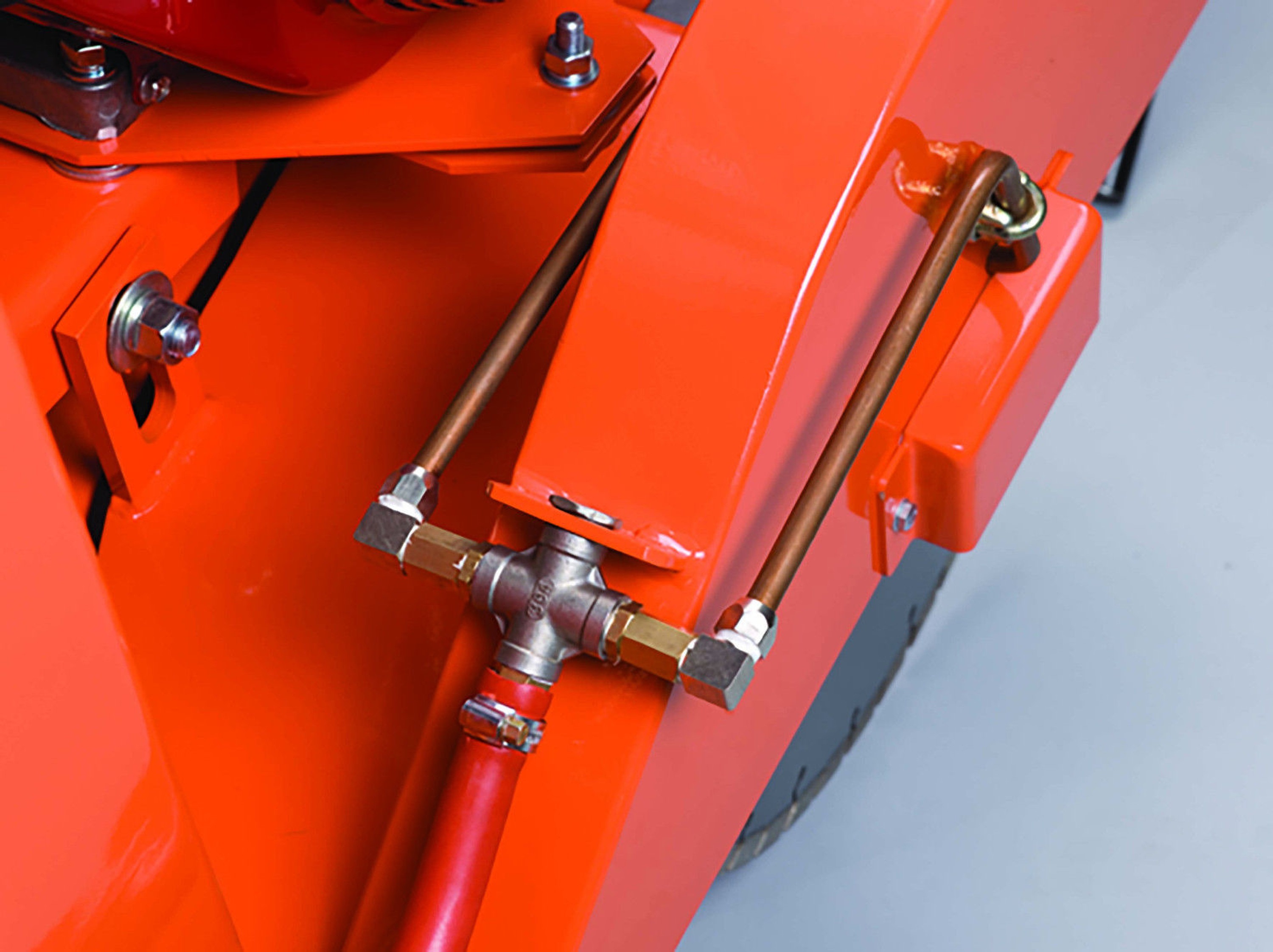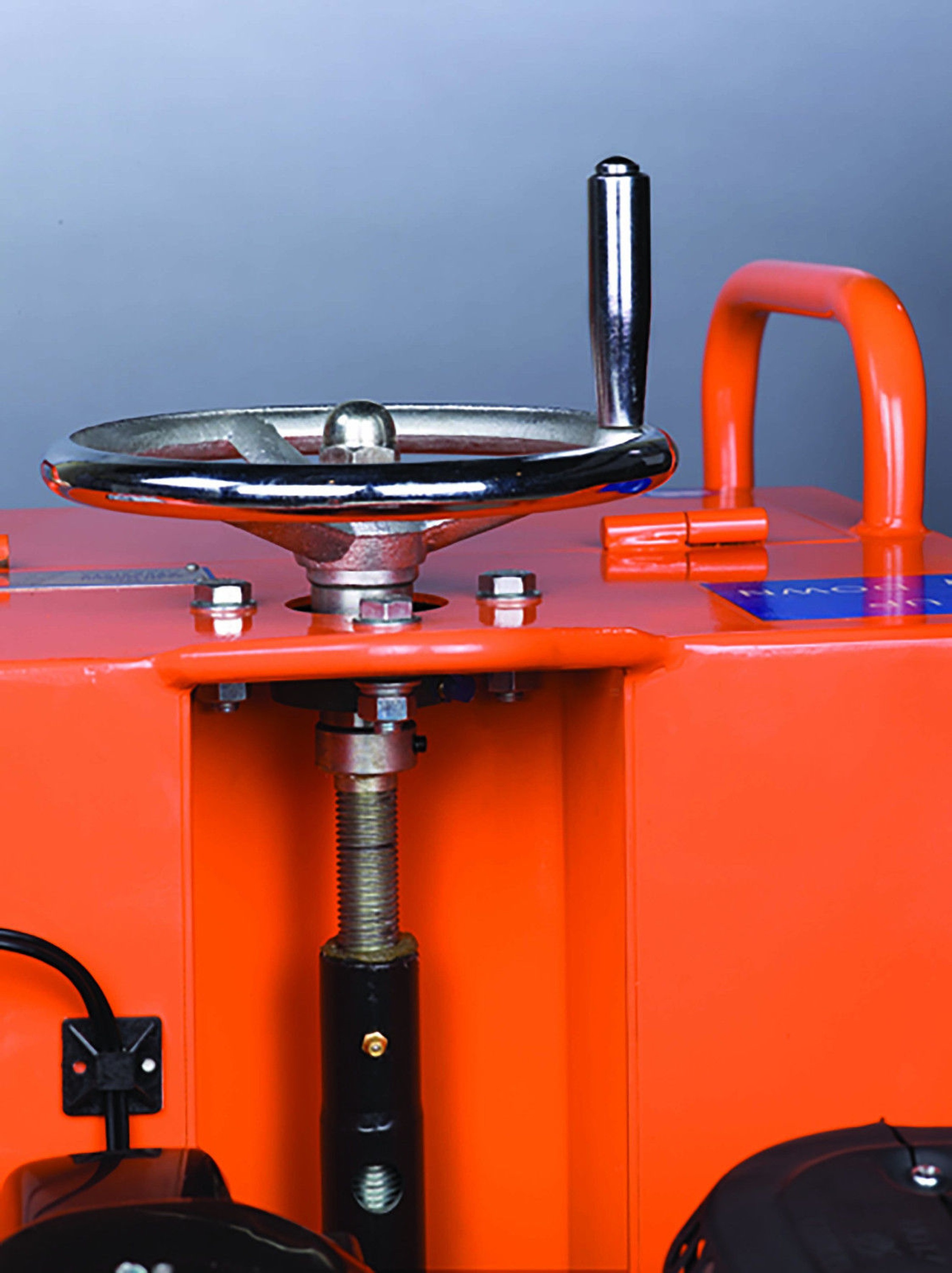 NORTON CLIPPER is a reputable manufacturer of tools. Brand products NORTON CLIPPER are characterized by high quality workmanship and reliability. The brand offers a wide range of tools, wood and tile saws, tiling tools and accessories, circular saws and air tools. NORTON CLIPPER offers comprehensive service in the field of warranty and post-warranty repairs of the product range it offers, and also sells spare parts. Provides customers with technical advice and the fastest possible turnaround time for service orders.
NORTON CLIPPER CSB1 P21 PIŁA PILARKA PRZECINA
WARUNKI GWARANCJI I SERWISU
Towary zakupione w naszym sklepie są nowe i oryginalne oraz objęte są pełną gwarancją producenta lub importera.
W przypadku reklamacji, należy zgłosić usterkę do Sprzedawcy lub Autoryzowanego Punktu Serwisowego producenta danego urządzenia. Jeśli uszkodzony produkt objęty jest gwarancją typu "door to door" należy postępować zgodnie z procedurą podaną w karcie gwarancyjnej. 

Okres gwarancji wynosi 12 miesięcy dla firm lub 24 miesiące dla 

osób

 prywatnych.