VICTUS BC43E PETROL LAWN MOWER TRIMMING MACHINE BC43 1.5KM - OFFICIAL DISTRIBUTOR - AUTHORIZED VICTUS DEALER

VICTUS BC 43E petrol brushcutter is a device intended for amateur work connected with maintenance of home green areas. This machine is used for mowing lawn edges and hard-to-reach areas

PETROL LAWNMOWER GRASS CUTTER TRIMMER UNDERCUTTER
VICTUS BC43E 1.5KM
+
+ Metal Shield FREE !
+ Semi-Automatic Head FREE !
+ Double Carry Belt - Professional Harnesses FREE !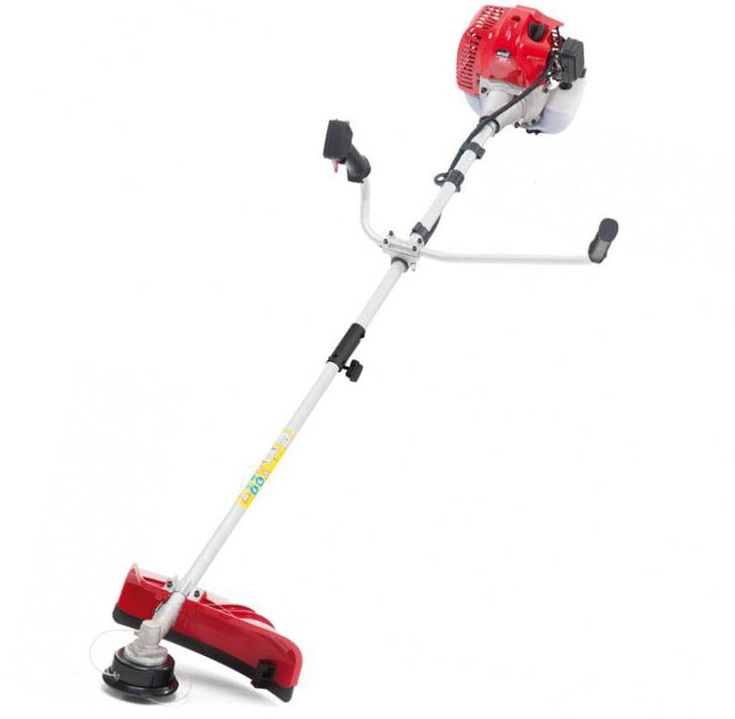 Victus BC 43E Petrol Lawnmower Trimmer
Victus is a distributor of gardening and forestry equipment and home and garden care products. Their goal is to offer products and services that will make gardening work efficient and enjoyable, and to provide users with satisfaction, anticipating and anticipating their expectations. In order to achieve the above goals, we strive to continuously improve the quality of service, competitiveness and offer innovative products.
The BC 43E petrol brushcutter is a device designed for amateur work related to the maintenance of domestic green areas. This machine is used for mowing lawn edges , areas near trees and shrubs and places inaccessible to traditional mowers. Victus BC 43E trimmer is equipped with a 1.5 hp motor.
Equipment:
two-armed carrying straps

fuel gauge

metal cutting disc

The 8 mm diameter drive shaft and the aluminum cover on the shaft ensure the stability of the system.

semi-automatic vein head
SPECIFICATION
Model: Victus BC43E

Type: brushcutter lawn mower

Engine: Two-stroke

Maximum motor power: 1.5 HP

Engine displacement: 42.7 cc

Idle speed: 2800 (min-1)

Fuel tank: 1 L

Cutting system:

- trident steel disc Ø 255 x 1.4, (designation CG420-2)

- semi-automatic vein head, line Ø 2.5 (designation CG 520-HS)

Cutting width: 42 cm

Noise: 114.2 dB

Weight: 7.5 kg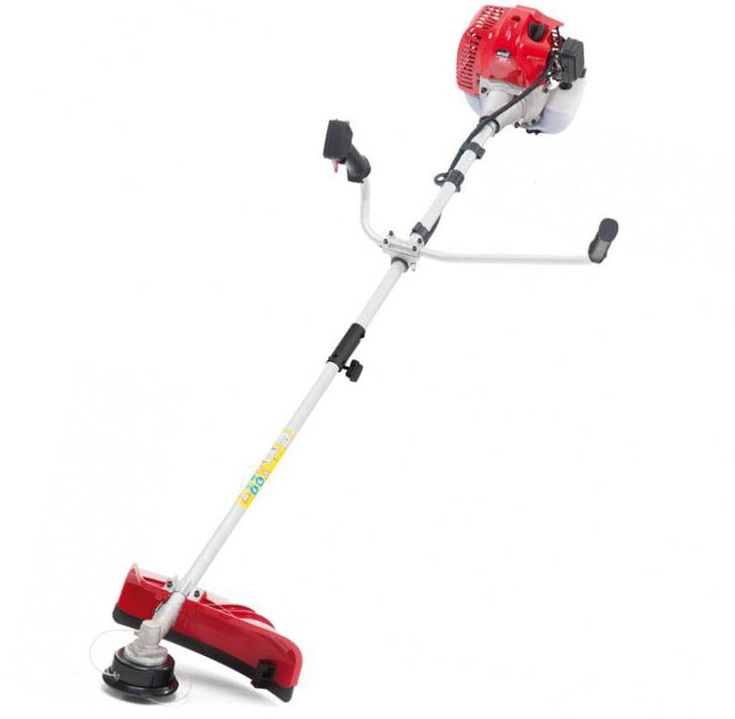 VICTUS BC43E KOSA SPALINOWA DO TRAWY WYKASZAR
WARUNKI GWARANCJI I SERWISU
Towary zakupione w naszym sklepie są nowe i oryginalne oraz objęte są pełną gwarancją producenta lub importera.
W przypadku reklamacji, należy zgłosić usterkę do Sprzedawcy lub Autoryzowanego Punktu Serwisowego producenta danego urządzenia. Jeśli uszkodzony produkt objęty jest gwarancją typu "door to door" należy postępować zgodnie z procedurą podaną w karcie gwarancyjnej. 

Okres gwarancji wynosi 12 miesięcy dla firm lub 24 miesiące dla 

osób

 prywatnych.