OLEO MAC BC 241 H POLE PRUNER HEDGE SHEAR BUSHES SHRUBS POWER 1.2KM PREMIUM CLASS 61379059E2 EWIMAX -OFFICIAL DISTRIBUTOR - AUTHORIZED OLEO-MAC DEALER

Lightweight, durable, powerful: the combination of features needed to successfully tackle any type of hedge - even the strongest or even the densest vegetation. Characterized by high quality blades and gearboxes.


SECATEURS DIESEL SHEARS ON AN EXTENSION ARM FOR HEDGES BUSHES SHRUBS


OLEO-MAC BC 241 H
PROFESSIONAL OLEO MAC BC 241 H boom hedge trimmer shears is a powerful device equipped with a 1.2 hp internal combustion engine. Lightweight, durable, powerful: the combination of features needed to successfully tackle any type of hedge - even the strongest or even the densest vegetation. They feature high-quality blades and gearboxes to guarantee optimal performance, maximum productivity and minimum effort throughout their lifetime.
The secateurs were made in Italy - MADE IN ITALY
Created for Professionals who professionally deal with green areas.Works best on large areas
Secateurs from the series Sharp pro

Devices for professional users designed for daily work. They are distinguished by the solidity of their details, high performance and maximum durability. This is possible thanks to the use of special materials that guarantee the maintenance of high quality even during the most intensive work, for example, in the forest, when clearing wasteland or forest cover

One of the more unique elements in elegant, well-designed gardens are hedges and ornamental shrubs. Once trimmed with traditional shears, today surrendering to the precision of combustion tools. Ikra and Oleo-Mac are manufacturers that emphasize durability, productivity and comfort, so their petrol hedge trimmers feature sharp steel blades and a comfortable handle. Perfectly cut even the most lush, stocky vegetation, maintaining smooth movements, line accuracy, minimizing vibration. Powered by fuel, however, they have professional ignition systems that speed up the start-up of the device, reduce the expense of operating the shears. The equipment adapts to work in a wide variety of terrain, and m.in.: have 180-degree rotating handles, have several-meter long outriggers for pruning plants at a considerable height. You can also choose between wider, larger models, as well as more manageable, narrower ones. All this for comfort in all conditions.
To ensure accuracy and certainty of cutting, always use equipment that, in addition to adequate power, is characterized by convenience and ease of use. Oleo-Mac hedge trimmers are equipped with two-stroke Emak engines with the highest performance and high-quality blades, which guarantee a clean cut and, consequently, excellent work results and proper care of plants. Oleo-Mac, in order to take care of the user's convenience, equipped the hedge trimmer with devices such as a starter pump and "EasyOn" starter, which allow easy starting even at low temperatures.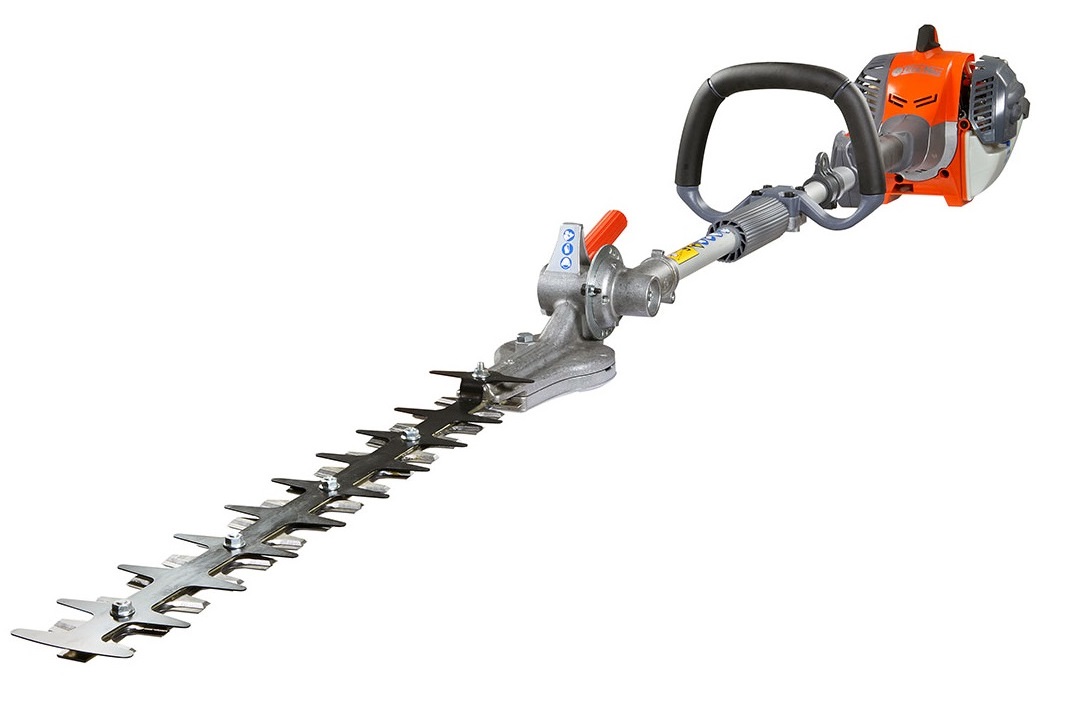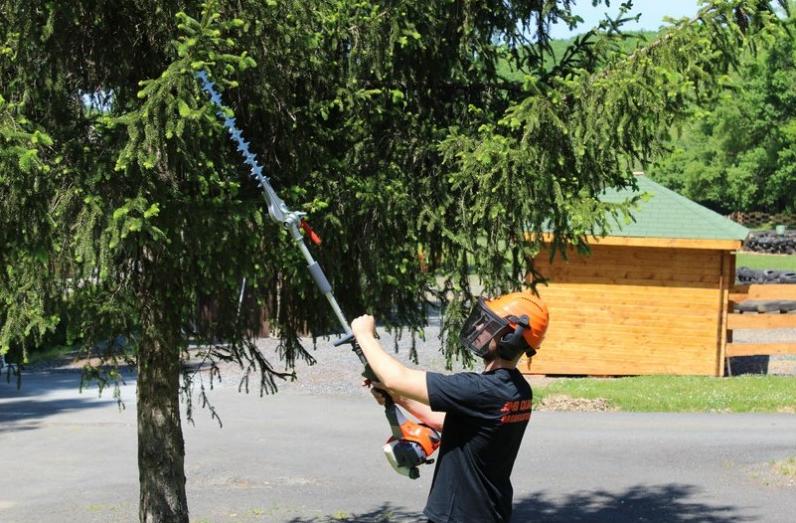 Product characteristics:
High-quality steel blade guarantees maximum results even with more compact hedges. Adjustable and adaptable to any type of work.

Professional aluminum alloy gearbox, cam mechanism with gear wheel and connecting rods with shafts: guarantee long life, quiet operation and low vibration level.

Digital coil with electronic speed limiter: constant motor performance at all speeds.

Advanced ignition system makes it easier to start and helps reduce fuel consumption.

Anti-vibration system composed of 4 springs that completely isolate the handle.

180° rotating handle with five intermediate positions: guarantee comfortable working in any position, even along the wall and masonry.

Model o with 0.9m boom, blade with 12-degree adjustment from 0 to 180 degrees provide maximum working flexibility.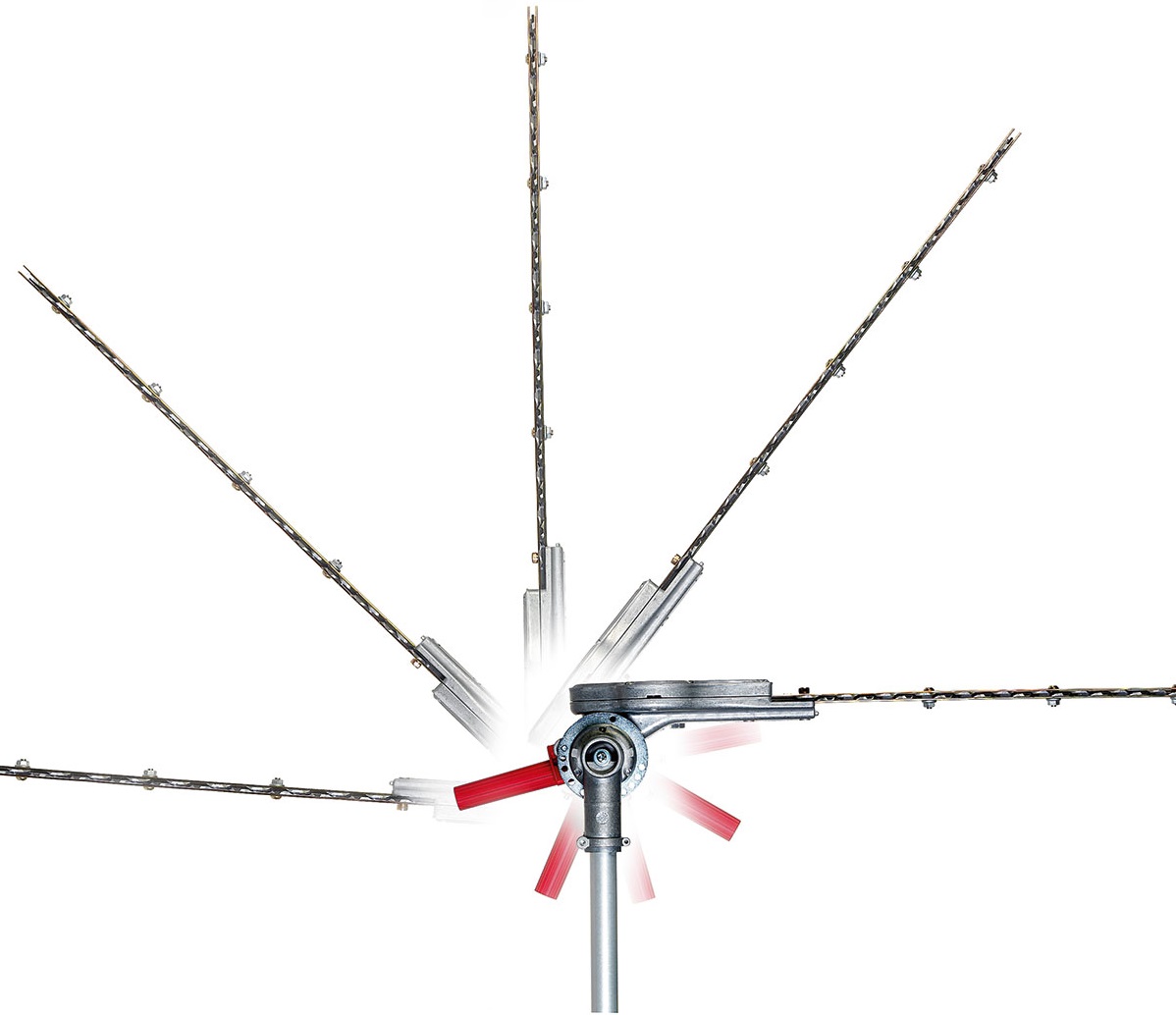 Technical data:
Model : OLEO-MAC BC 241H

Engine capacity 21.7 cm³

Motor power 1,2 hp - 0,9 kW

Guide length 500 mm

Steering wheel handle that rotates 180 degrees in 12 positions

Total device length up to 1.8 m

Blade stroke 35 mm

Weight 6.8 kg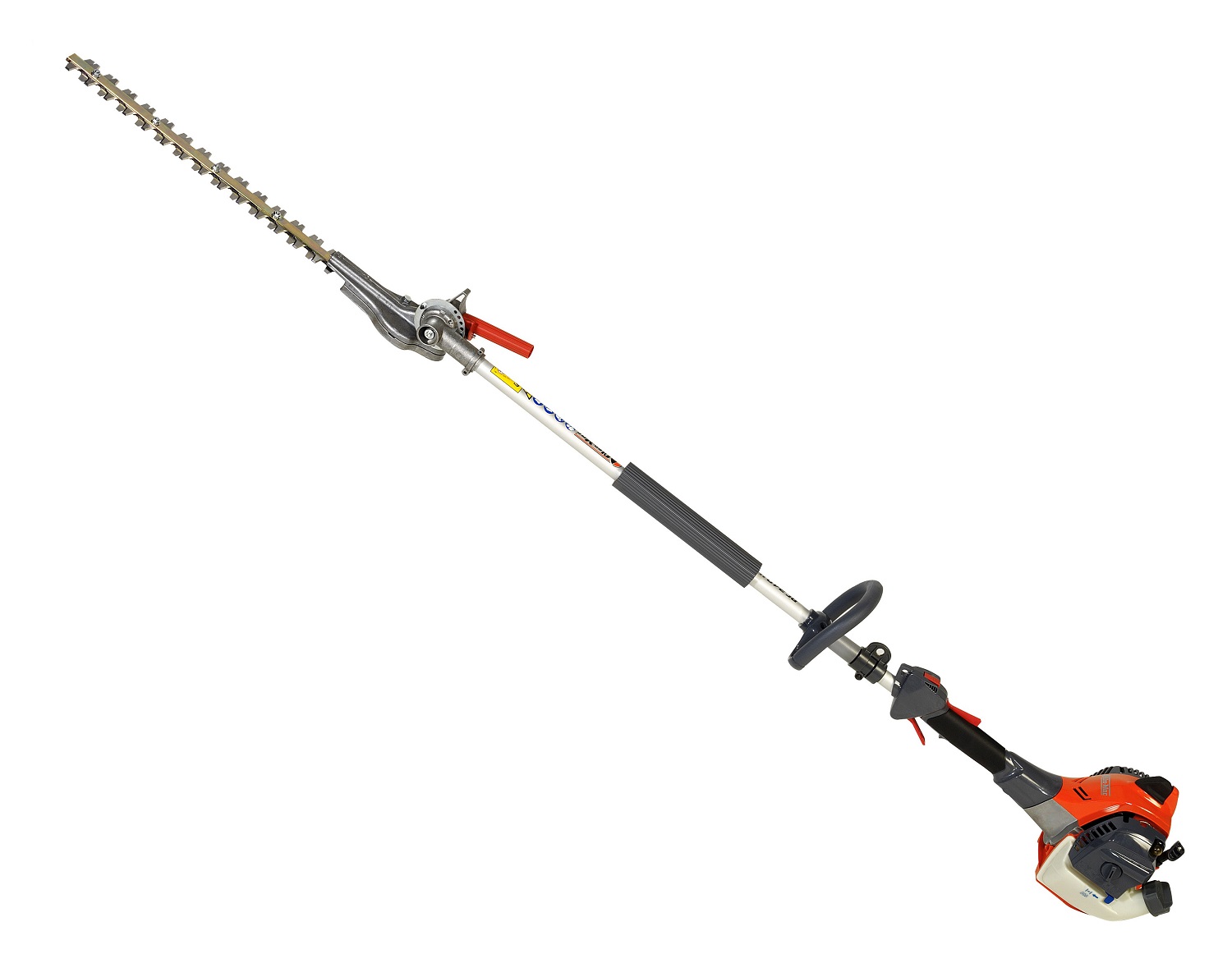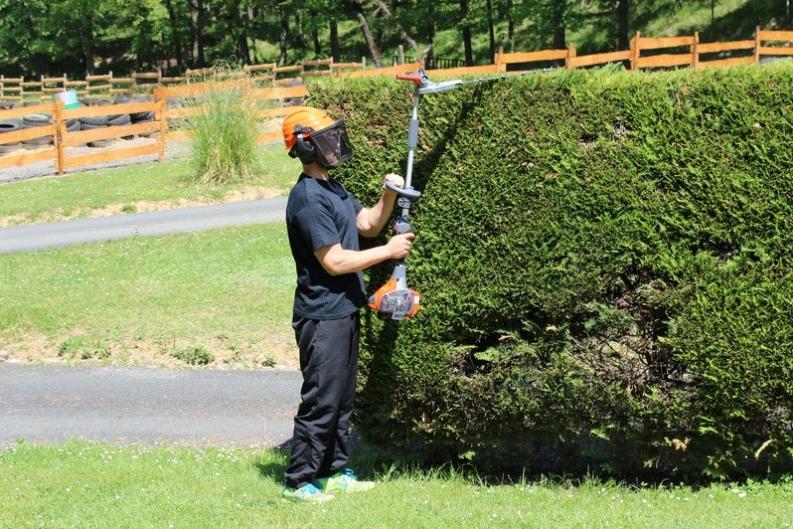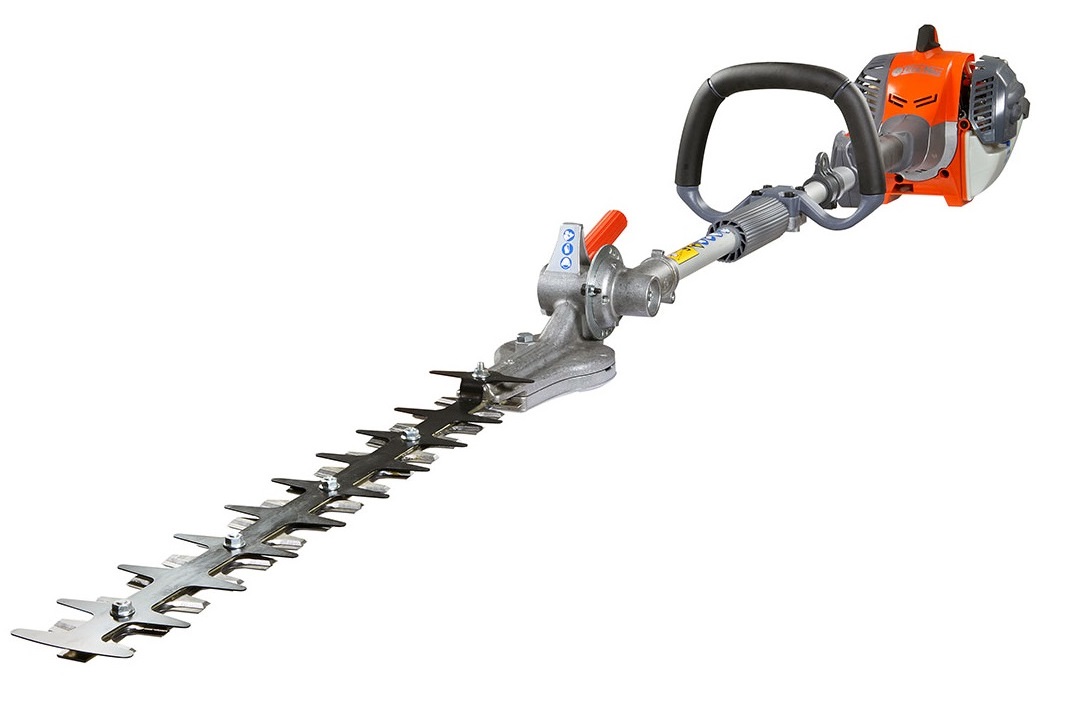 OLEO-MAC BC 241H SEKATOR NOŻYCE DO ŻYWOPŁOTU
OLEO-MAC Extended Warranty for 3 Years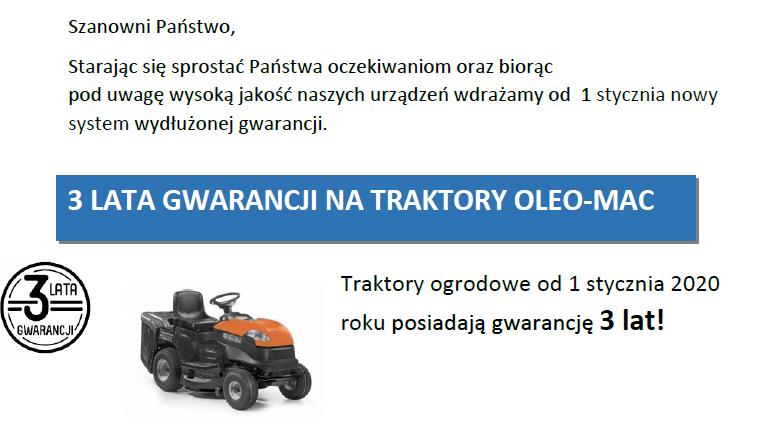 3 letnia gwarancja przy zakupie konsumenckim (Warunkiem zachowania okresu 36 miesięcznego okresu gwarancji jest dokonanie przeglądu urządzenia w autoryzowanym punkcie serwisowym