OLEO MAC GV 44 TK PETROL LAWN MOWER WITH PREMIUM DRIVE 66109074E5 - OFFICIAL DISTRIBUTOR - AUTHORIZED OLEO-MAC DEALER

Powered lawn mower with a cutting width of 41 cm. and a 60 l basket. These machines are equipped with large wheels that combine the traditional advantages of models made of steel with a smoother ride.


Lawn Combustion Mower
OLEO-MAC GV 44 TK with drive
Created for people who carefully care for the garden - Oleo-Mac and Victus petrol mowers. They work best on large lawns, although they are equally effective for private plots or green spaces with flowers, fruit. Unpowered models are cheaper to operate, more convenient, and more traditional. For larger areas, it's better to bet on powered mowers that don't require pushing, efficiently moving around the lawn. Regardless of the choice, we can count on a smooth ride and wheels on bearings that can easily cope with uneven, difficult ground. Modern "4 cutting device" technology means you can adjust the level of cutting, adjust the blades of the device to suit your needs. This makes mowing simpler, less labor-intensive. With larger lawns, the constant need to empty the mower can be problematic. Oleo-Mac's combustion models meet such dilemmas by offering an easy-to-access, easy-to-use side ejection channel, as well as baskets with capacities of up to 60 liters.
Lawn Mower OLEO-MAC GV 44 TK with drive 66109074E5 is an excellent device for mowing grass in home gardens, next-door gardens and allotments. In addition, the presented model is characterized by excellent value for money. Mower for private users working on larger lawns than about 600 m2, easy to operate and maneuver.
Powered lawn mower with steel body, with a cutting width of 41 cm. and a 60 litre basket. These machines are equipped with large wheels that combine the traditional advantages of models made of steel with a smoother ride, even on rough terrain.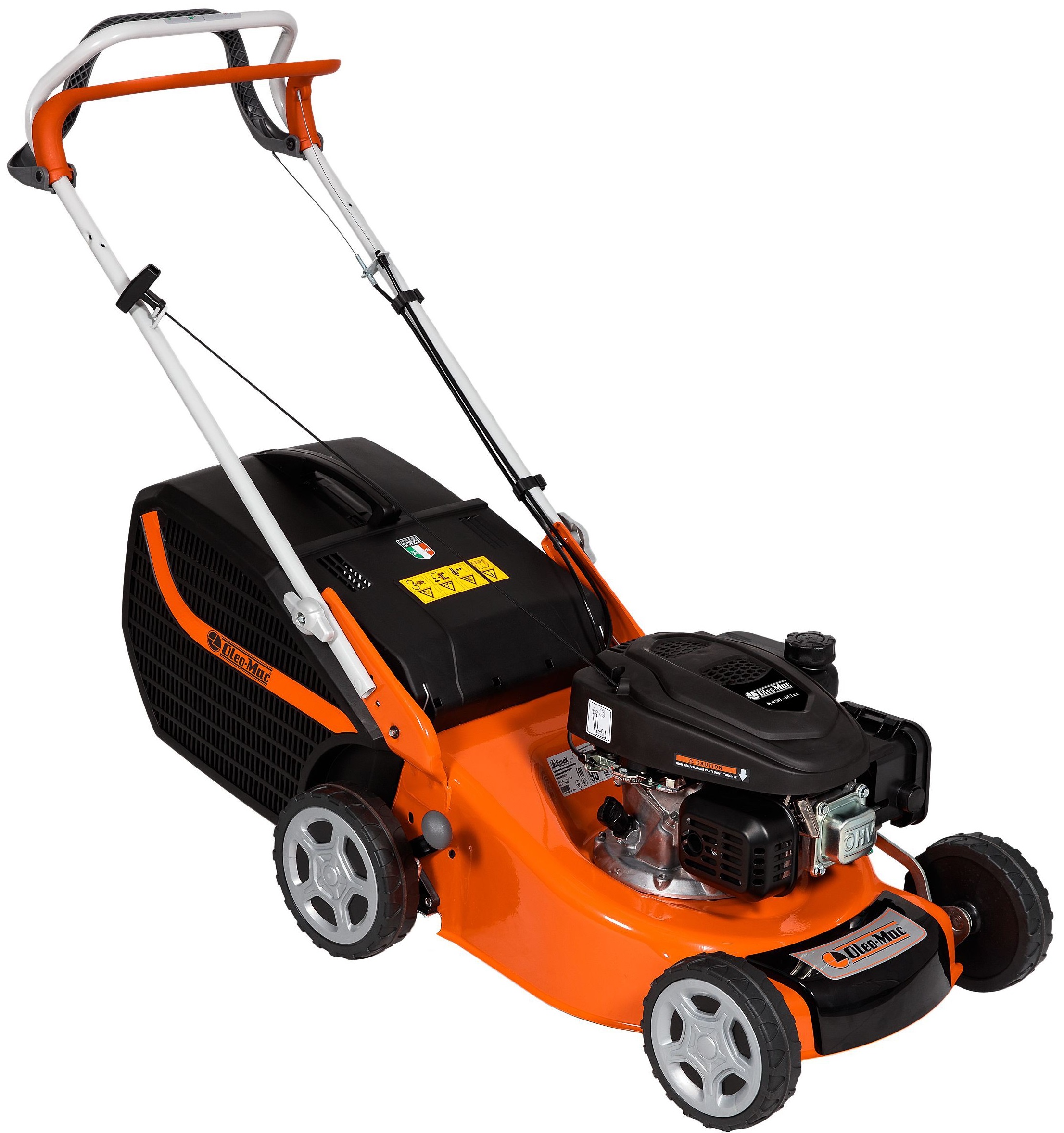 The mower was made in Italy - MADE IN ITALY
A well-kept, nicely trimmed lawn reflects positively on the gardener, the owner of the green space. Reliable in mowing, comfortable and maneuverable Oleo-Mac electric mowers meet all expectations. Thanks to their inductive, durable motors, they easily handle small and medium surfaces, allowing you to maintain the aesthetic appearance of the space. Oleo-Mac offers equipment with different liters of baskets, individually tailored to private needs and expectations. Stable wheels mounted on bushings, as well as a robust housing, protect the device from impacts, mechanical damage or problems caused by uneven ground. Some of the available models of mowers allow you to adjust the cutting height at three different levels, adjusting to both low and more lush, tall grass. What's more, they have a folding handle and are relatively lightweight, easy to transport and store, making them a practical and effective solution for those who care about reliability and durability.
Product Characteristics:
It is equipped with wheels on bearings, which guarantee a smooth ride of the device.

Constant engine speed.

41 cm cutting width.

Drive with speeds up to 3.6 km/h.

Cutting height adjustment is independent and can be adjusted on each wheel within a range of 4 positions.

Grass catcher with a capacity of 60 liters.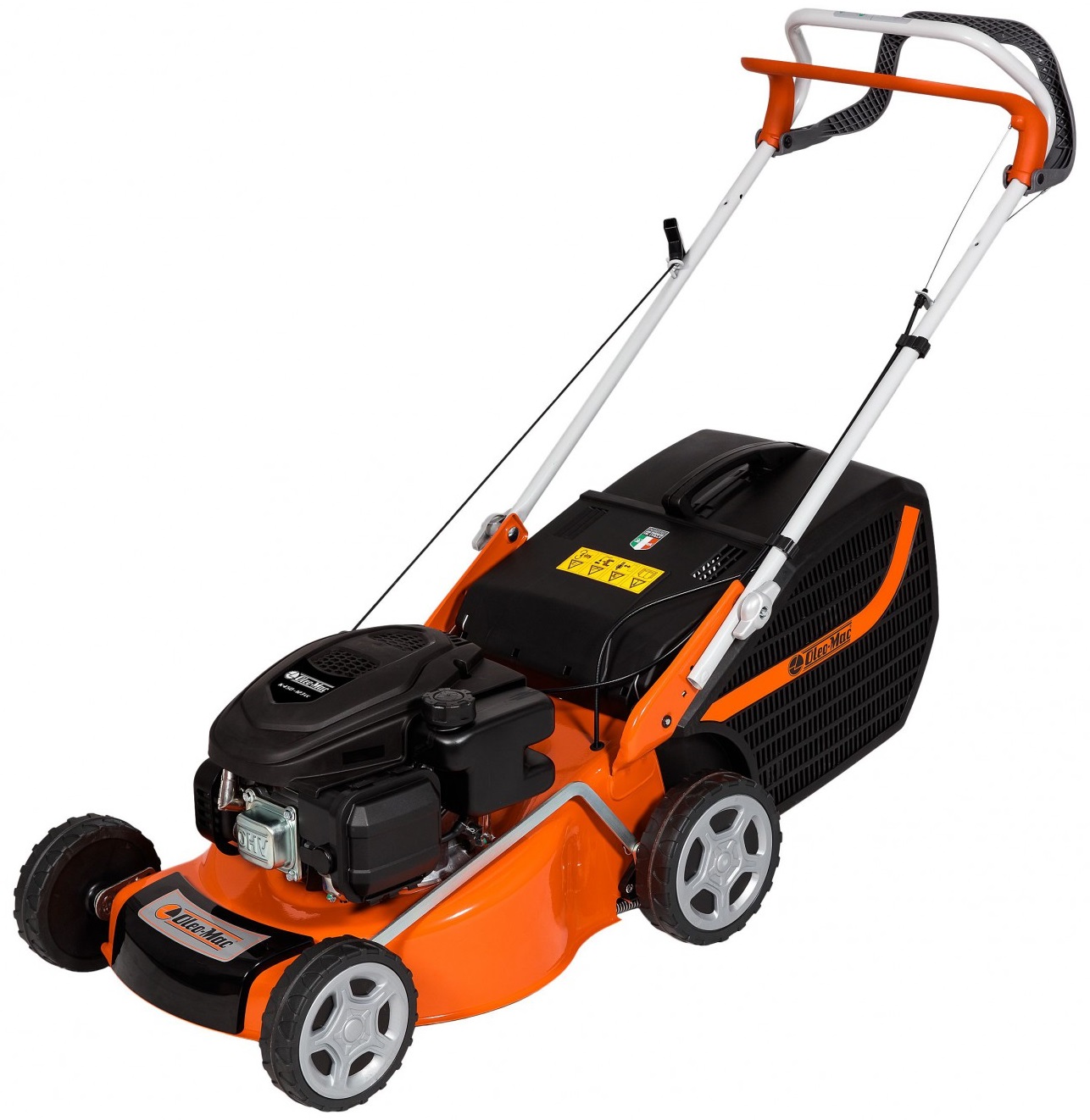 Technical data:
Model: Oleo Mac GV 44 TK

Engine Capacity: 123 cm³

Engine make/model: EMAK K 450 OHV -Automatic suction

Useful power of the mower:

1.8 kW at 2900 rpm

Mowing width: 41 cm

Drive:

yes, 3.6 km/h

Cutting adjustment: independent

Cutting height: from 28 to 75 mm

Wheels: ball bearings

Basket capacity: 60 l

Weight: 24.5 kg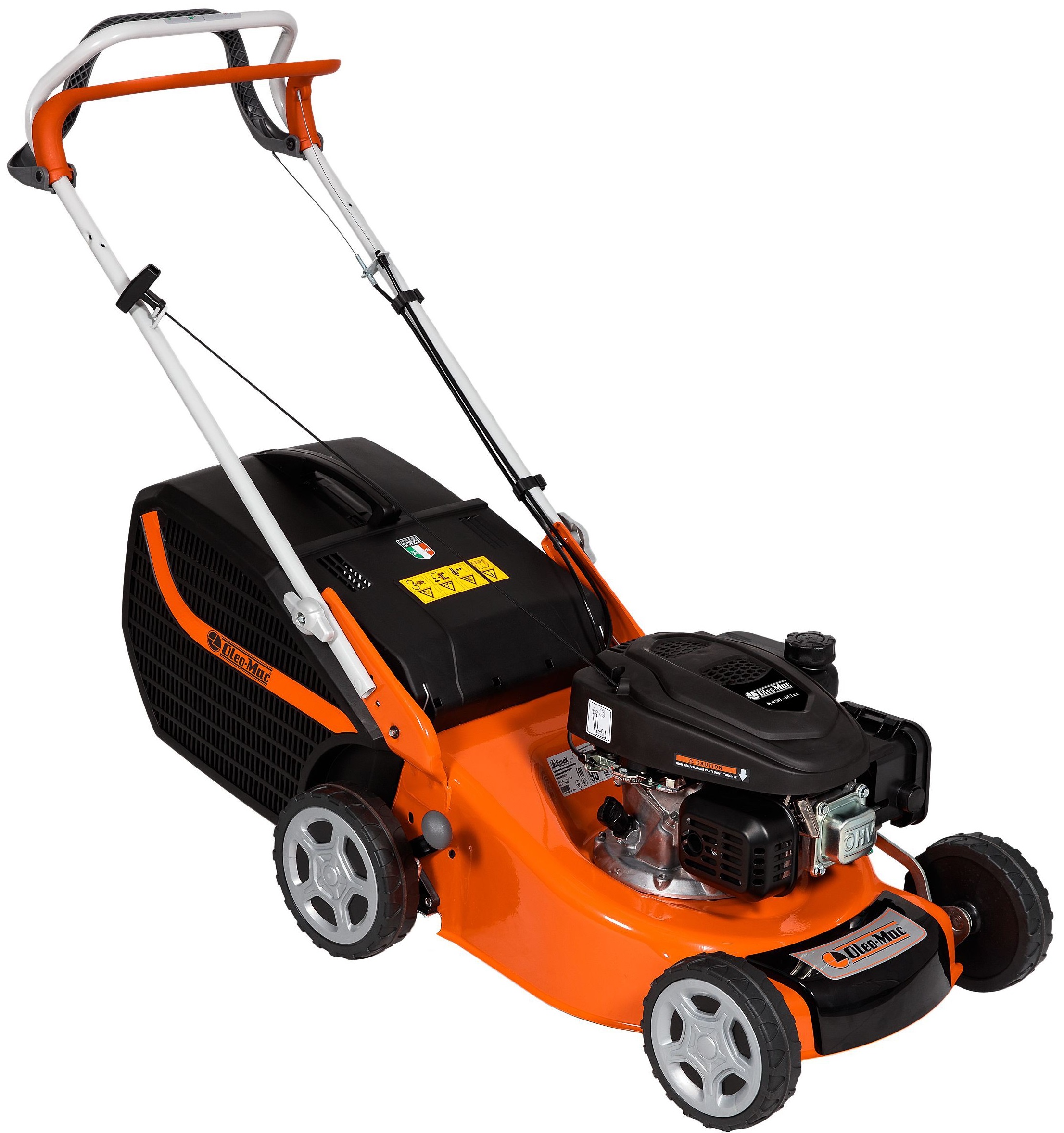 OLEO-MAC GV 44 TK KOSIARKA SPALINOWA DO TRAWY
OLEO-MAC Extended Warranty For 5 Years !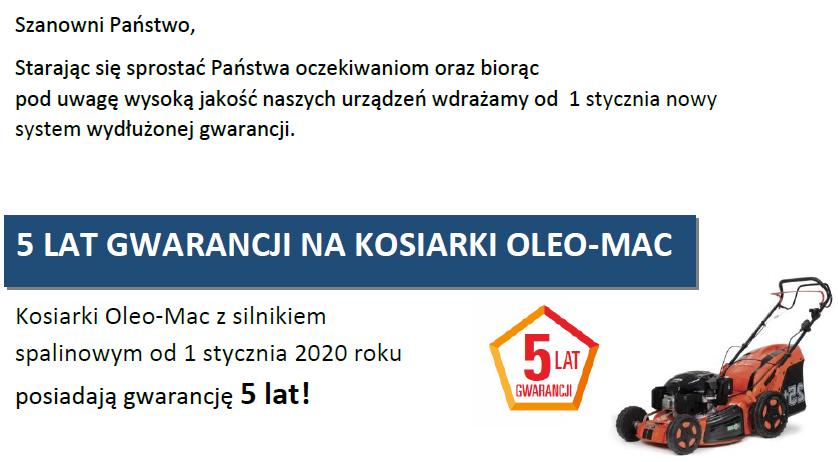 5 letnia gwarancja przy zakupie konsumenckim (Warunkiem zachowania 60 miesięcznego okresu gwarancji jest dokonanie przeglądu urządzenia w autoryzowanym punkcie serwisowym