NORTON CLIPPER CG180 CONCRETE FLOOR SANDER 180mm 2.5kW - OFFICIAL DISTRIBUTOR - AUTHORIZED DEALER NORTON CLIPPER

Norton Clipper CG180 single head sanding machine with a sanding width of 125mm or 180mm, designed for sanding, smoothing and removing work seams, putty, plaster and coating residues, making it an ideal sander

NORTON CLIPPER CG180
180mm CONCRETE FLOOR SANDER 2.5kW
NORTON CLIPPER offers a wide range of professional and powerful equipment. CG 180 is a portable single head grinding machine with a grinding width of 125mm. Ideal for surface treatment including surface preparation along floor edges and small areas (balconies, garages, basements, floor leveling, preparation for painting and removal of defects in coatings or adhesives).
Norton Clipper CG180 manually operated, single head sanding machine with an available sanding width of 125mm or 180mm, designed for sanding, smoothing and removal of work seams, putty, plaster and coating residue, making it an ideal sander for small area preparation.
APPLICATIONS - CG180 floor grinders
Sanding, smoothing and surface preparation

Removal of screed, mud, plaster and varnish residues

Concrete, tile adhesive, natural stone, gypsum, paint, varnishes and adhesives

It is characterized by high efficiency in grinding and cleaning concrete, tile adhesives, natural stone, plaster, paints, varnishes. Equipped with a dust collector connection for a clean working environment.
Product characteristics:
Offers 125mm or 180mm grinding width, designed for small areas

Removal of screed, mud, plaster and varnish residues

Application: concrete, tile adhesive, natural stone, gypsum, paint, varnishes and adhesives

Small and compact machine, easy to transport and store

Hose connection for vacuum cleaner -good dust extraction

Cutting flush with the surrounding surface

Dry use

Removable blade guard
Technical data:
Power supply: mains

Supply voltage: 230V 1~

Power: 2.5kW

Operating speed (under load): 9500 rpm./min

Disc diameter: 180mm

Connection: 22.23mm

Vacuum cleaner hose connection diameter: 36mm

Hand/arm vibration: <2.5m/s2

Weight: 8.4kg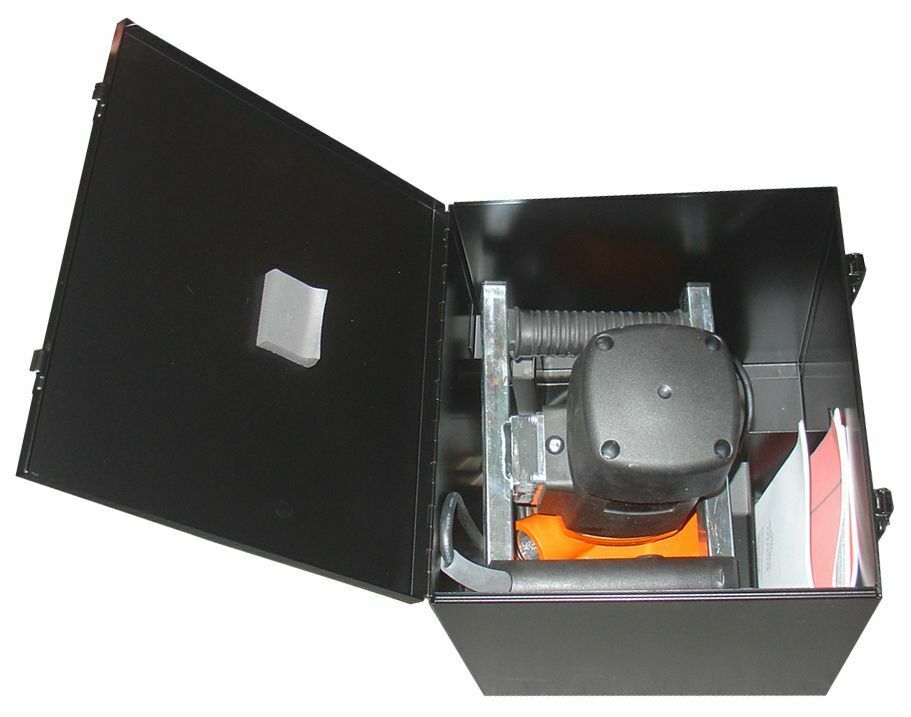 NORTON CLIPPER is a reputable manufacturer of tools. Brand products NORTON CLIPPER are characterized by high quality workmanship and reliability. The brand offers a wide range of tools, wood and tile saws, tiling tools and accessories, circular saws and air tools. NORTON CLIPPER offers comprehensive service in the field of warranty and post-warranty repairs of the product range it offers, and also sells spare parts. Provides customers with technical advice and the fastest possible turnaround times for service orders.
NORTON CLIPPER CG180 SZLIFIERKA DO POSADZEK B
WARUNKI GWARANCJI I SERWISU
Towary zakupione w naszym sklepie są nowe i oryginalne oraz objęte są pełną gwarancją producenta lub importera.
W przypadku reklamacji, należy zgłosić usterkę do Sprzedawcy lub Autoryzowanego Punktu Serwisowego producenta danego urządzenia. Jeśli uszkodzony produkt objęty jest gwarancją typu "door to door" należy postępować zgodnie z procedurą podaną w karcie gwarancyjnej. 

Okres gwarancji wynosi 12 miesięcy dla firm lub 24 miesiące dla 

osób

 prywatnych.