NORTON CLIPPER CV402 WET AND DRY CONSTRUCTION CYCLON Duster - OFFICIAL DISTRIBUTOR - AUTHORIZED DEALER NORTON CLIPPER

Norton Clipper professional industrial dust collectors are perfect for cleaning the air from dust. They work best in combination with cyclers and cutters. Machines for dry and wet drilling applications

NORTON CLIPPER CV402
DUST COLLECTOR CONSTRUCTION VACUUM CLEANER INDUSTRIAL CYCLONE
Professional Industrial Dust Collectors available from Norton Clipper are perfect for cleaning the air from dust. They work best in combination with screeders and tile cutters. These are high quality construction machines suitable for all applications including dry and wet drilling.
Two versions of multifunctional air dust collectors are available in the range: CV402 and CV360. Each of the listed proposals meets the requirements of professionals, including repair and construction crews (indoor and outdoor) or workshop workers. They are suitable for dust and water removal, but can also be used for vacuuming after work is completed.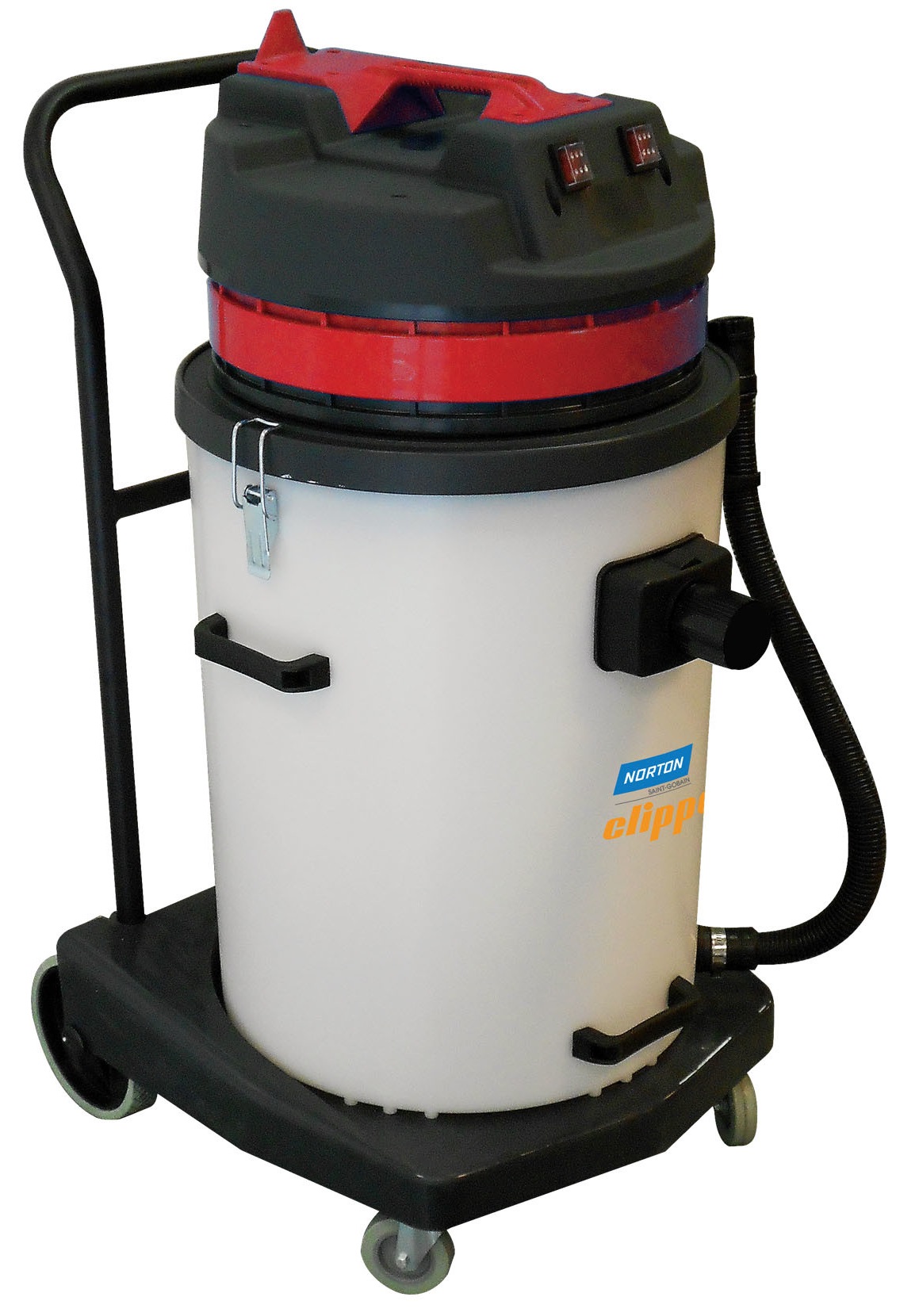 Proven industrial solutions for dust collection
The industrial dust collector is suitable for dust and water removal, but will also work well for vacuuming after work is completed. The tool is equipped with two motors that can be activated by two independent switches. Industrial air dust collectors also have a high surface area conical filter cartridge.
FEATURES - CV402 dust collector
Detachable filter

Paper filter bag (CV402)
Technical data:
MANUFACTURER CODE: 00310436601

EAN CODE 5450248 559191

Application Drilling

Supply voltage 230V 1~

Power (kW) 2.0kW (2 motors)

Fuse / Generator 16A / 8kVA

3µ filter

Cleaning Paper bag

Air flow 380 m3/h

Vacuum suction 200 mbar

PP tank material

Tank capacity 60 L

Noise level 78 db(A)

Dimensions (L. x width. x height.) 600 x 540 x 950 mm

Weight 21 kg Filtration class L

Optional Filter Bags :

Paper (5 pcs.) - 310387496

Cotton (5 pcs.) - 310387497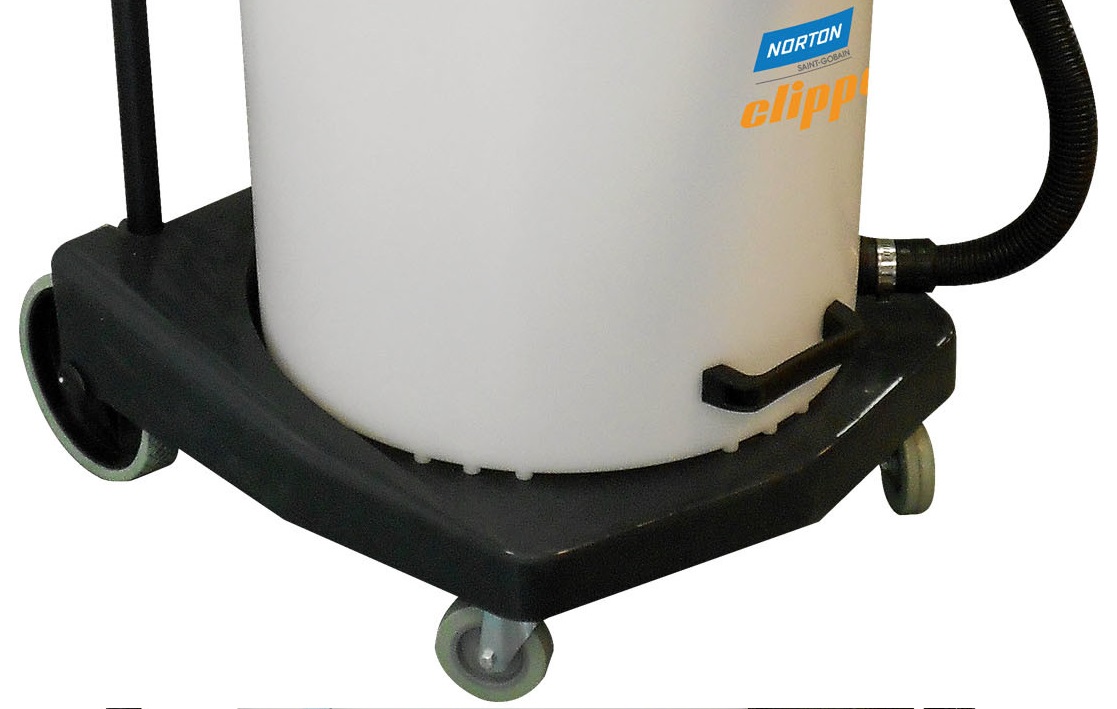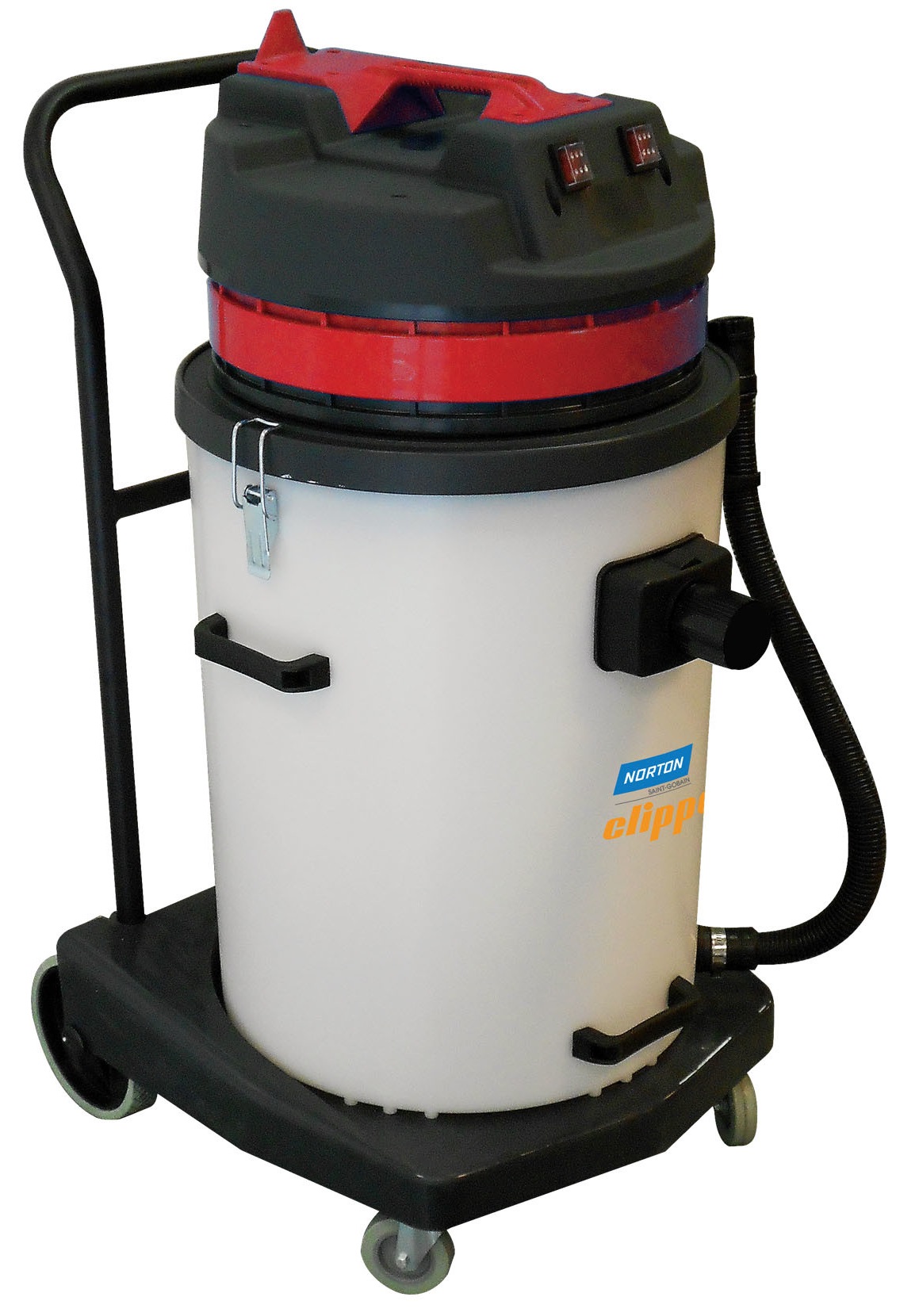 Where to buy a dust collector?
If you are wondering where to buy the best industrial air dust collector that has positive customer reviews and an affordable price, visit ewimax.en
NORTON CLIPPER is a reputable manufacturer of tools. Brand products NORTON CLIPPER are characterized by high quality workmanship and reliability. The brand offers a wide range of tools, wood and tile saws, tiling tools and accessories, circular saws and air tools. NORTON CLIPPER offers comprehensive service in the field of warranty and post-warranty repairs of the product range it offers, and also sells spare parts. Provides customers with technical advice and the fastest possible turnaround times for service orders.
NORTON CLIPPER CV402 ODPYLACZ ODKURZACZ
WARUNKI GWARANCJI I SERWISU
Towary zakupione w naszym sklepie są nowe i oryginalne oraz objęte są pełną gwarancją producenta lub importera.
W przypadku reklamacji, należy zgłosić usterkę do Sprzedawcy lub Autoryzowanego Punktu Serwisowego producenta danego urządzenia. Jeśli uszkodzony produkt objęty jest gwarancją typu "door to door" należy postępować zgodnie z procedurą podaną w karcie gwarancyjnej. 

Okres gwarancji wynosi 12 miesięcy dla firm lub 24 miesiące dla 

osób

 prywatnych.