PULMIC PEGASUS 35 AGRO BATTERY POWERED WHEELED SPRAYER - EWIMAX-OFFICIAL DISTRIBUTOR - AUTHORIZED PULMIC DEALER

PULMIC PEGASUS 35 AGRO is a large battery sprayer with a capacity of 35 l. Perfectly suited for both industrial and domestic use.

BATTERY BACKPACK SPRAYER PULMIC PEGASUS 35 AGRO
PULMIC PEGASUS 35 is a large battery sprayer with a capacity of 35 l. Perfectly suited for both industrial and domestic use. The design of the sprayer is based on a special cart so that the device is perfect for use in the field. PULMIC PEGASUS AGRO 35 L is able to operate for 4-7 h after a full battery charge. The sprayer is designed for the application of crop protection products, insecticides, fertilizers, as well as cleaning and disinfection against bacteria, viruses (including COVID-19) and fungi. The product is factory-equipped with an 18-volt battery, a 62-cm-long fiberglass lance and 3 nozzles: 1x adjustable 817; with 4 holes 8740 and for herbicide spraying yellow 9036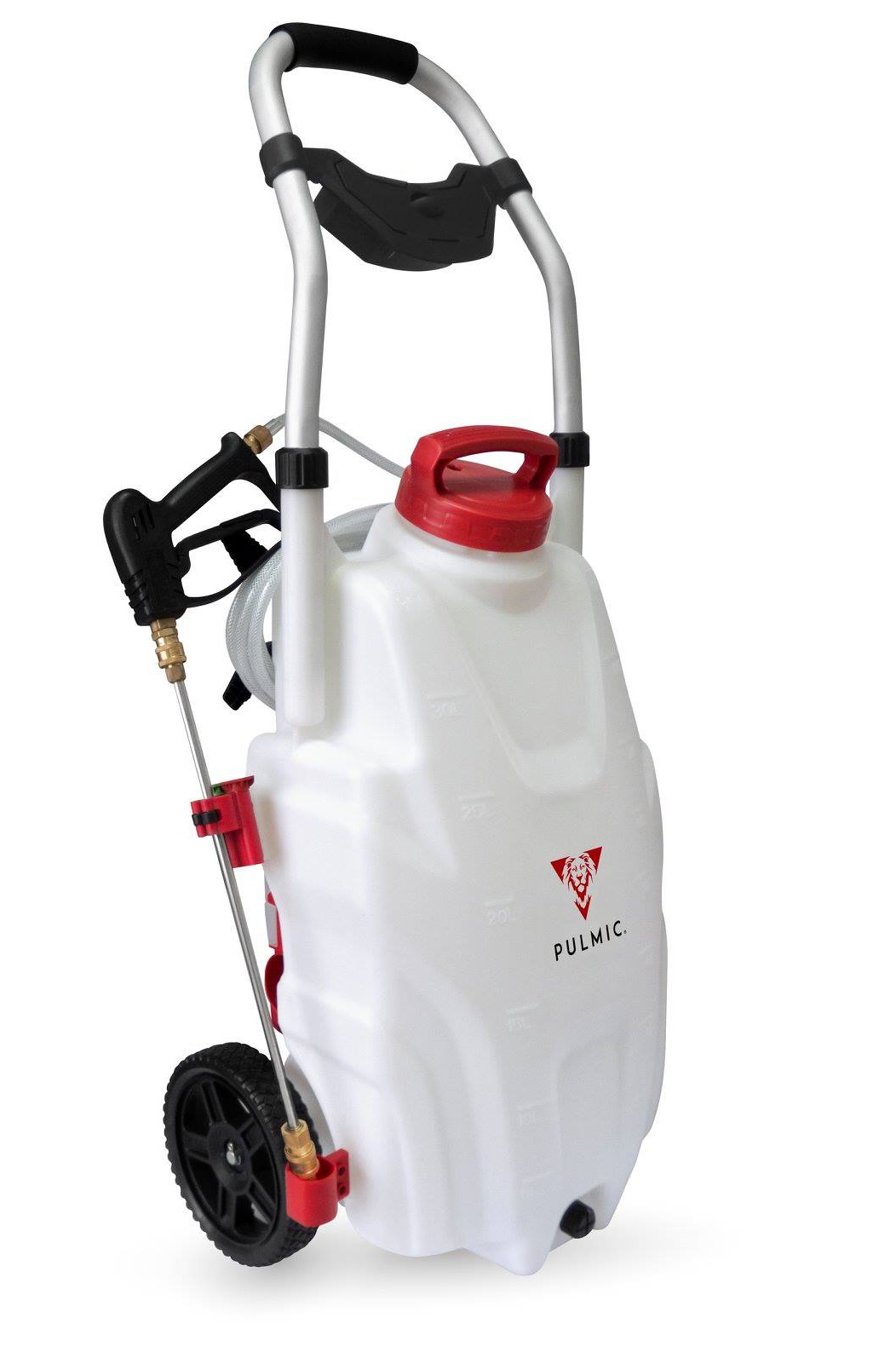 Pulmic brand battery sprayers are fully professional sprayers available in two versions: Industrial (VITON) and Agro. A very important feature for the Pulmic brand is the unique 3 speed system, which for professional applications is extremely important and allows great flexibility during operation.
Models Industrial (VITON) are used for spraying with substances such as acids, aromatic hydrocarbons, alkaline products.
Pulmic sprayers in the version Agro are used for more traditional applications in agriculture and indoors with insecticides, herbicides or fungicides or alcohols. They are designed for long-term work.
The entire production process is carried out in Spain and on the basis of the best quality batteries, which ensures the highest quality workmanship of all models.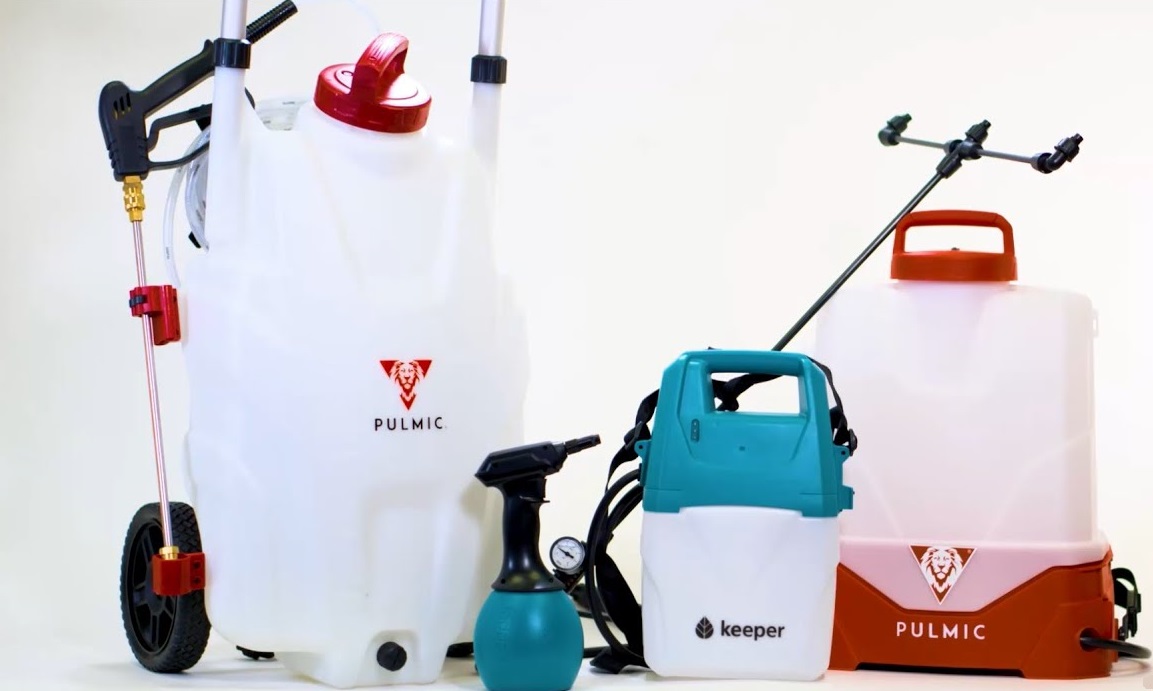 Product characteristics:
Can be used for spraying insecticides, herbicides or fungicides.

It can also be used for intensive sanitation efforts to combat the SARS-CoV-2 virus.

Do not use the sprayer with flammable liquids (e.g., gasoline) and with strong cavas and bases.

Easy to transport thanks to the ergonomic wheelbarrow

Structure equipped with holders for storing and attaching accessories.

Battery charger on board (charging time about 4-5 h)

18V, 1x2600mAh rechargeable battery

spray range up to 9 m

autonomy of work up to 4-7 h

braided hose (brass fittings) - 6 m

35 l tank (top opening 110mm)

max pressure.4 bar (3 speeds)

capacity up to 2.2 l/min

three nozzles included (1xadjustable_817; with 4 holes_8740 and for herbicide spraying_yellow 9036)
fiberglass lance 62 cm (3586)
fiberglass lance extension 47 cm (3597)

length of complete lance including handle and nozzle 70 cm
Note: a photo of the Industrial model was used. Agro model is equipped with a different lance.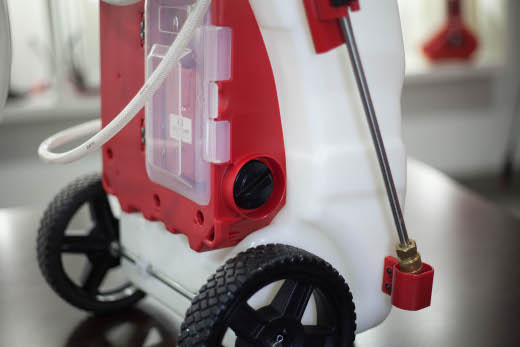 Technical data:
Charger: on board (charging time about 4-5h)

Rechargeable battery: 18V, 1x2600mAh

Operation time: autonomy of operation 4-7 h

Tank: 35 l (on a wheelbarrow)

Pressure: maximum 4 bar (3 speeds)

Output: 2.2 l/min

Nozzle: 3 nozzles: 1x adjustable_817; with 4 holes_8740 and for herbicide spraying_yellow 9036

Lance: fiberglass lance 62 cm (3586) + fiberglass lance extension 47 cm (3597)

Hose: braided PVC (brass fittings) - 6 m

Net weight: 7.3 kg

Package size: 767x419x313 mm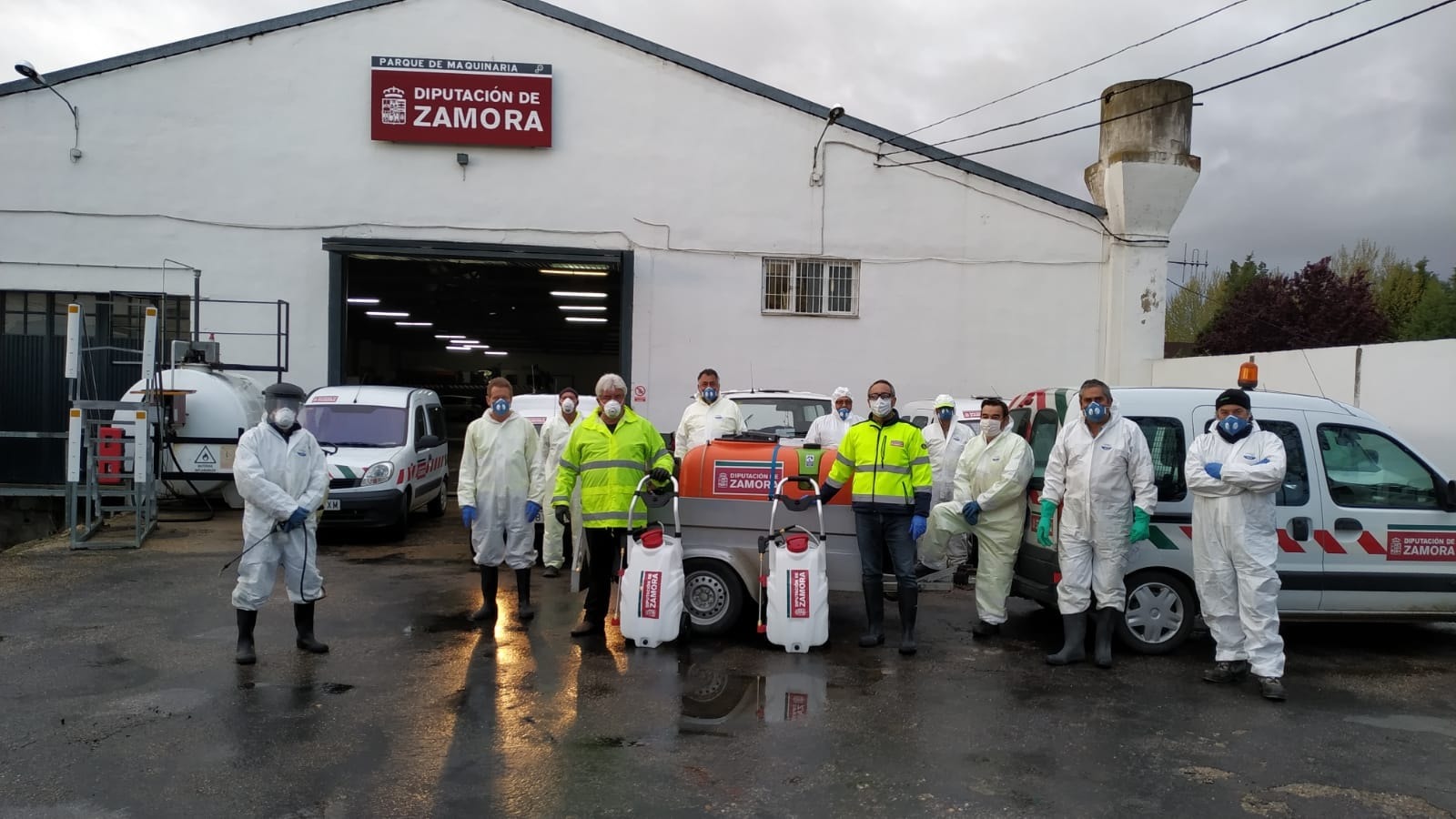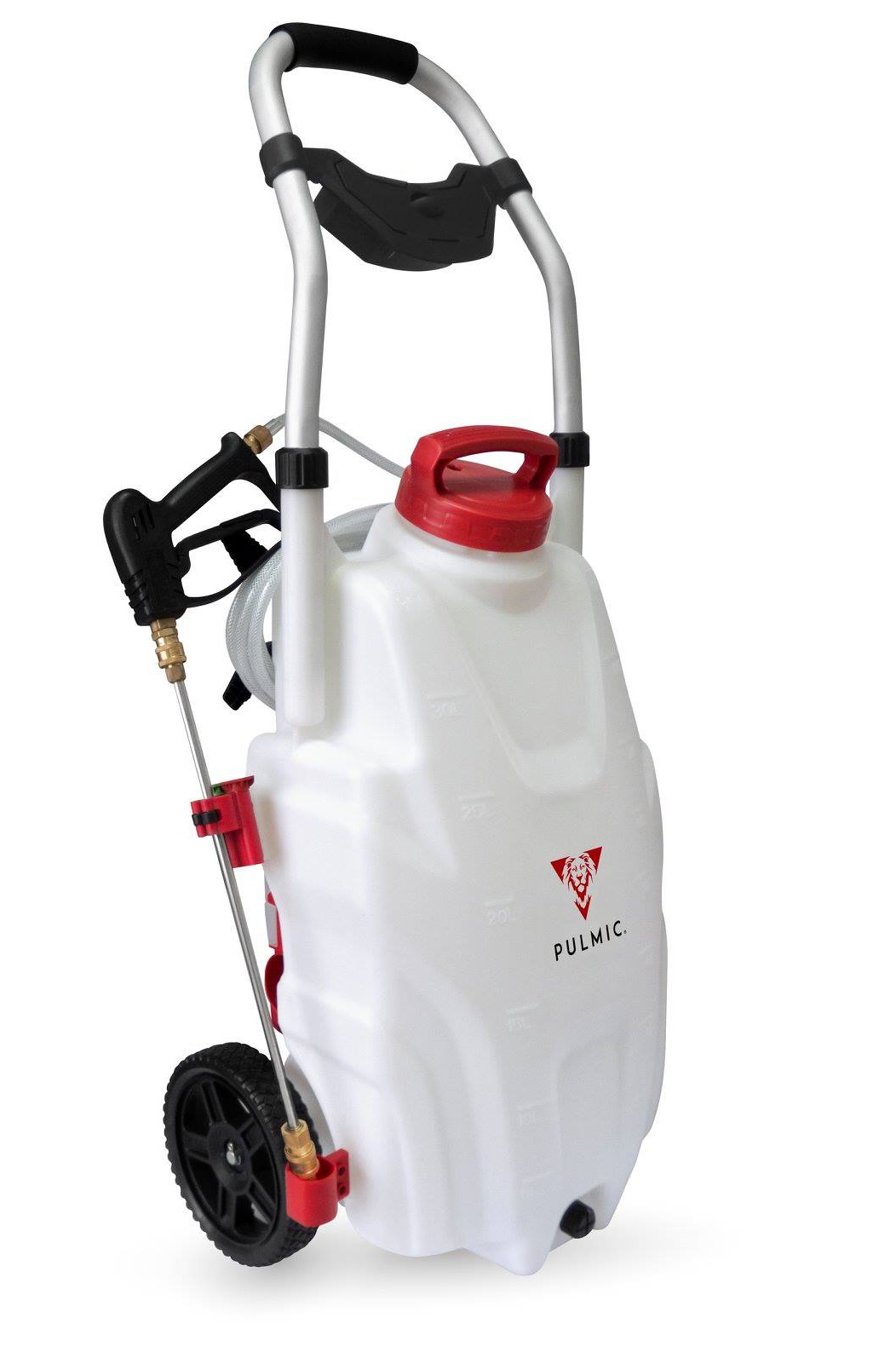 OPRYSKIWACZ AKUMULATOROWY PLECAKOWY PULMIC PE
OLEO-MAC Extended Warranty for 3 Years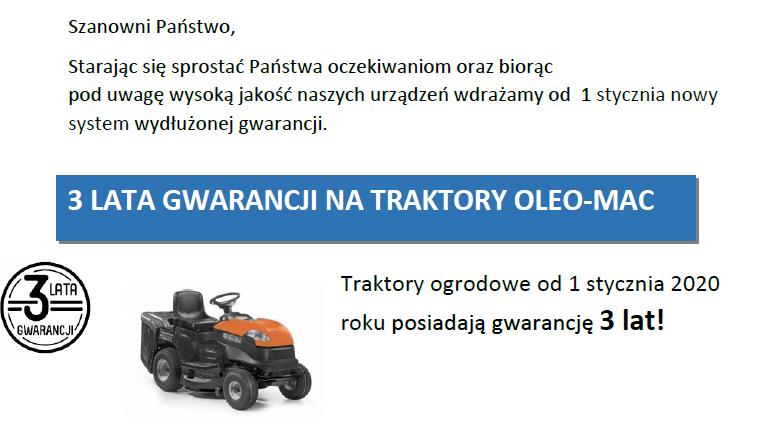 3 letnia gwarancja przy zakupie konsumenckim (Warunkiem zachowania okresu 36 miesięcznego okresu gwarancji jest dokonanie przeglądu urządzenia w autoryzowanym punkcie serwisowym