PULMIC PEGASUS 15 INDUSTRIAL VITON BATTERY BACKPACK PRESSURE PISTON SPRAYER 15L.- EWIMAX-OFFICIAL DISTRIBUTOR-AUTHORIZED PULMIC DEALER

PULMIC PEGASUS 15 AGRO is a battery-powered backpack sprayer with a capacity of 15 liters designed to apply disinfectants, crop protection products, fertilizers, among other things. Manufactured in the European Union.

BATTERY BACKPACK SPRAYER PULMIC PEGASUS 15 INDUSTRIAL VITON
For corrosive substances, acids, etc.
PULMIC PEGASUS 15 INDUSTRIAL VITON is rechargeable backpack sprayer with a capacity of 15 l designed for the use of, among other things, disinfectants, plant protection products, fertilizers. Manufactured in the European Union high-quality sprayer is ideal for use by home and hobby users, as well as in industrial conditions (such as auto repair shops, greenhouse gardening, nursery, mushroom growing, fruit growing, as well as in small and medium-sized home gardens). The sprayer has four nozzles on the equipment, complete adjustable nozzle 8267 industrial type, 4-hole nozzle 8740, orange herbicide spray nozzle 873 and yellow herbicide spray nozzle 9036. The sprayer is leasy to carry thanks to comfortable carrying straps.
Pulmic brand battery sprayers are fully professional sprayers available in two versions: Industrial (VITON) and Agro. A very important feature for the Pulmic brand is the unique 3 speed system, which for professional applications is extremely important and allows great flexibility during operation.
Models Industrial (VITON) are used for spraying with substances such as acids, aromatic hydrocarbons, alkaline products.
Pulmic sprayers in the version Agro are used for more traditional applications in agriculture and indoors with insecticides, herbicides or fungicides or alcohols. They are designed for long-term work.
The entire production process is carried out in Spain and on the basis of the best quality batteries, which ensures the highest quality workmanship of all models.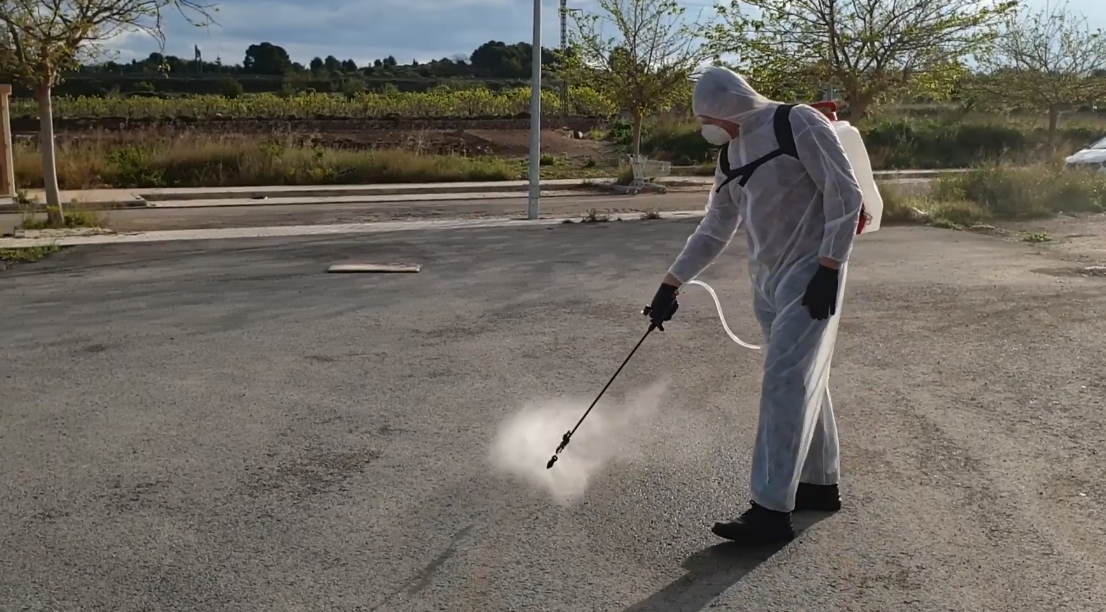 Product characteristics:
Can be used for spraying insecticides, herbicides or fungicides.

It can also be used for spraying

a. acids: acetic, hydrochloric, nitric or sulfuric acid

b. aromatic hydrocarbons: toluene and xylene

c. alkaline products: bleach or sodium hydroxide

Do not use the sprayer with flammable liquids (e.g., gasoline) and with strong cavas and bases.

Perfectly suited for intensive sanitation operations in the fight against SARS-CoV-2 virus.

Easy to carry with convenient carrying straps.

Design equipped with holders for storage and attachment of accessories.

Battery charger on board (charging time about 4-5 h)

one 18V, 1x2600mAh rechargeable battery

autonomy of work up to 430 min.*

hose made of durable EPDM type rubber

tank 15 l (top opening 130mm)

max pressure.4.5 bar

capacity up to 2.2 l/min

four nozzles included (complete adjustable nozzle_8267 industrial type; nozzle with 4 holes_8740 , herbicide spray nozzle_orange _873 and herbicide spray nozzle_yellow_9036)
fiberglass lance 47.5 cm (8257) with Industrial type seal

lance control handle with Viton sealing
* operating time depends on a number of factors, including ambient temperature, duty cycle (number and length of intervals), type of nozzle and selected speed.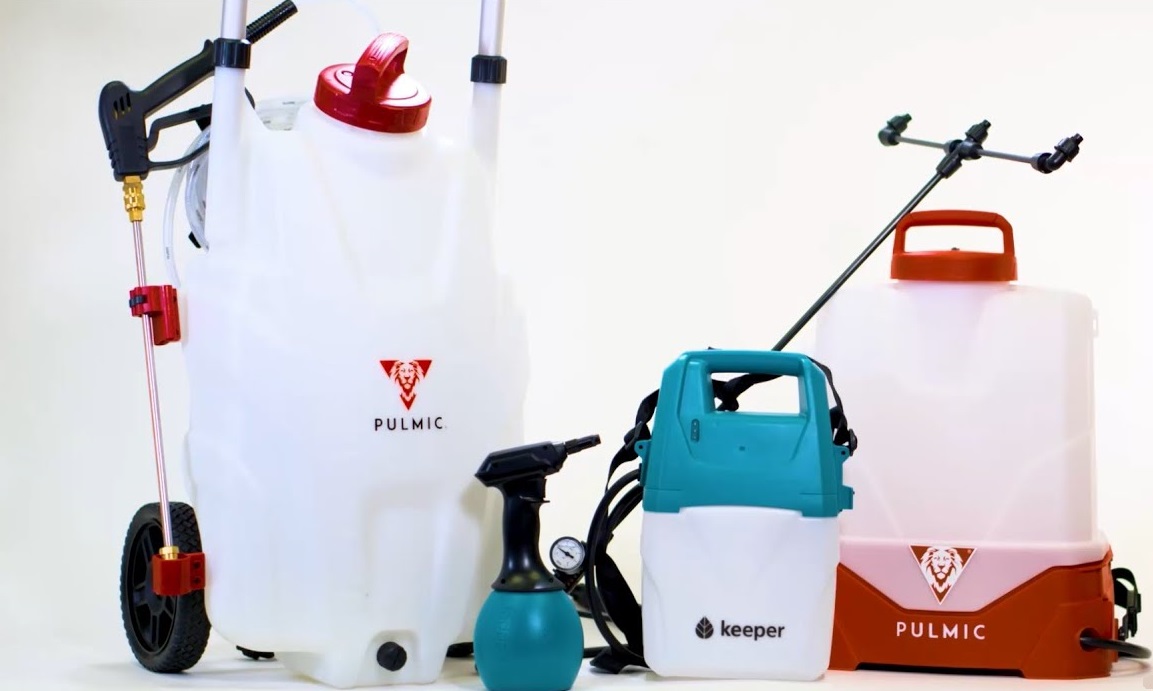 Technical data:
Charger: on board (charging time about 4-5 h)

Rechargeable battery: 18V, 1x2600 mAh_13943

Pump: industrial type

Operation time: autonomous operation up to 180 min.

Tank: 15 l (wide filler opening 130mm)

Pressure: maximum 4.5 bar (3 speeds)

Output: 2.2 l/min

Nozzle: 4 nozzles included: complete adjustable nozzle_8267 Industrial type; 4-hole nozzle_8740 , herbicide spray nozzle_orange _873 and herbicide spray nozzle_yellow_9036)

Lance: fiberglass 47.5 cm (8257) with Industrial type sealant

Gun: lance control handle with Viton sealing

Hose: made of durable EPDM type rubber

Net weight: 3.8 kg

Package size: 554x420x255 mm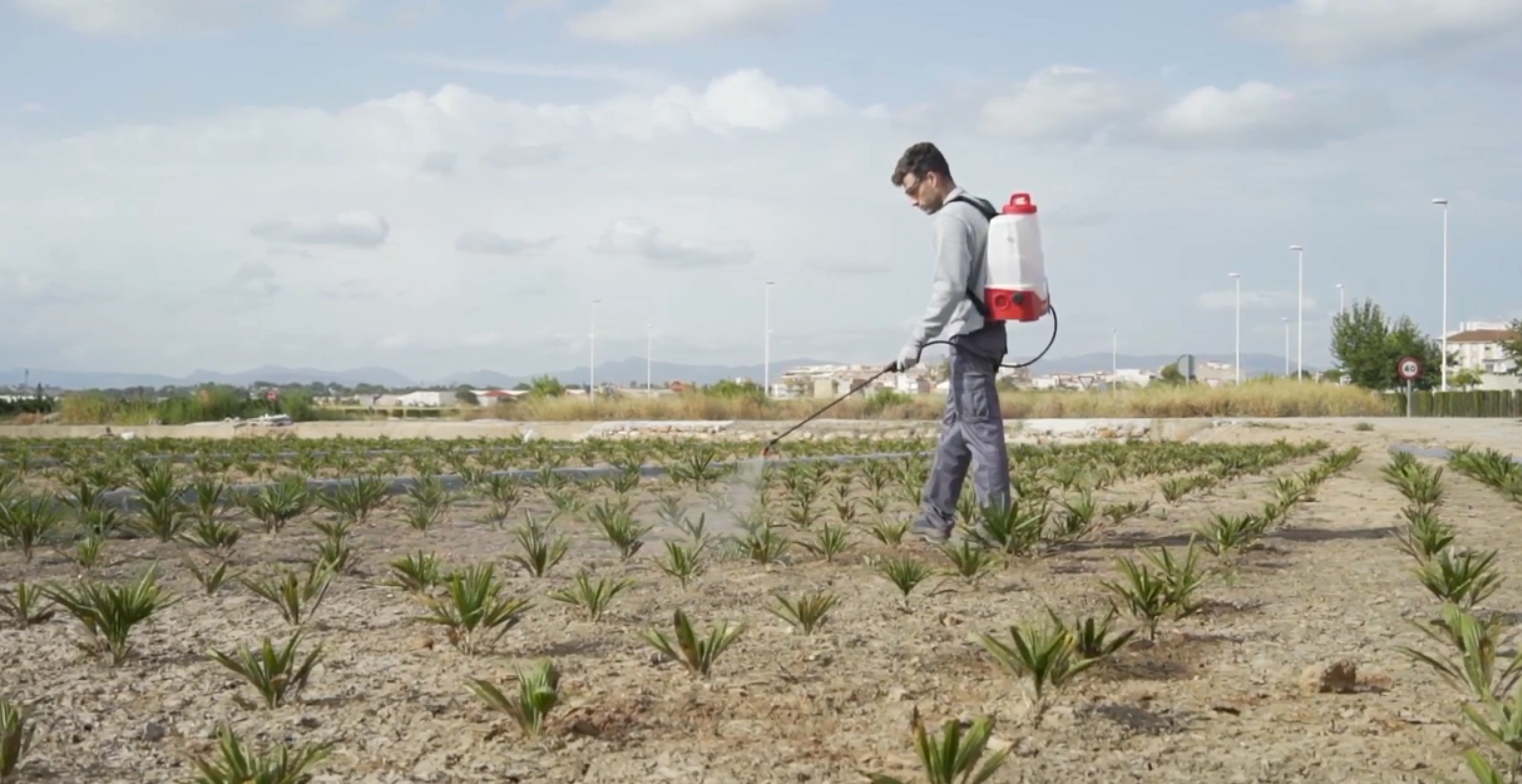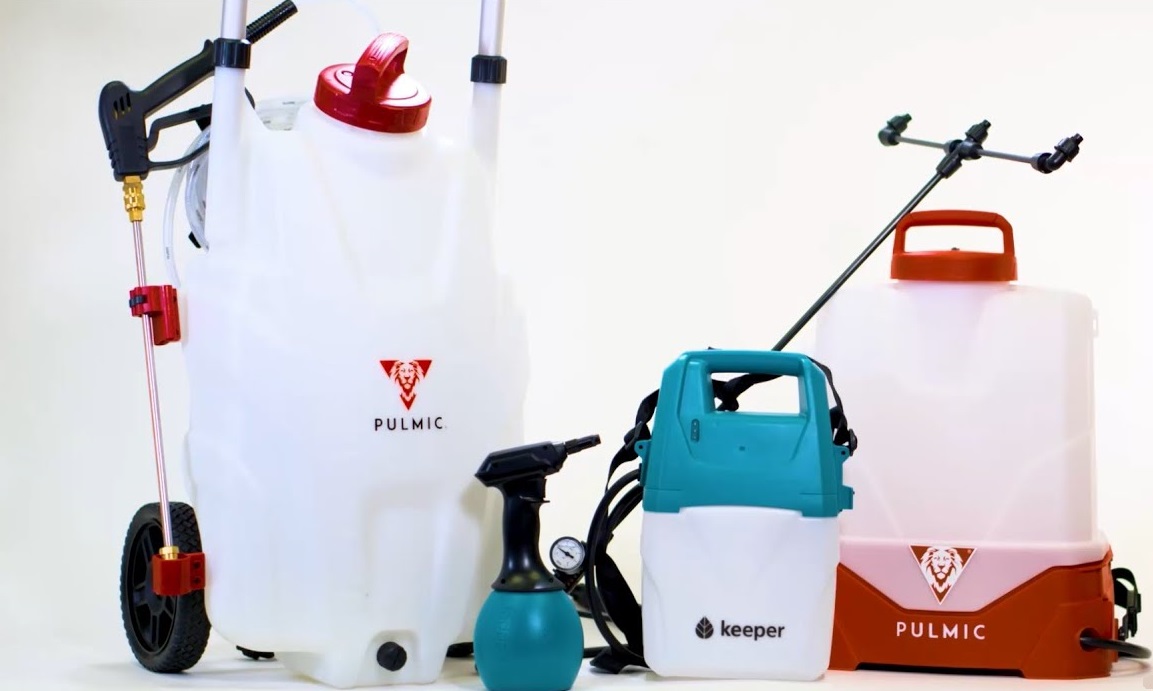 OPRYSKIWACZ AKUMULATOROWY PLECAKOWY PULMIC PE
OLEO-MAC Extended Warranty for 3 Years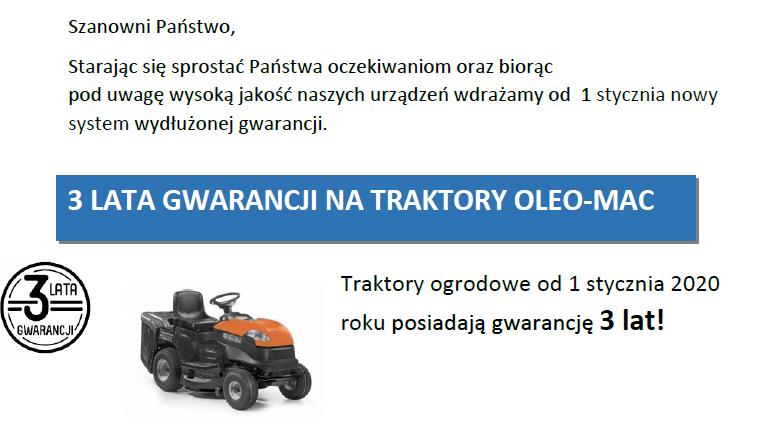 3 letnia gwarancja przy zakupie konsumenckim (Warunkiem zachowania okresu 36 miesięcznego okresu gwarancji jest dokonanie przeglądu urządzenia w autoryzowanym punkcie serwisowym