NORTON CLIPPER CP512 SPINNER HAND CUTTING HANDSHAW FOR CONCRETE AND ASPHALT PROFESSIONAL Ø 300mm 5,4 HP AUTHORIZED NORTON CLIPPER DEALER

NORTON CLIPPER CP512 powerful and easy to use portable chop saw. Designed with user safety in mind, provides clean and fast cutting. Real power for smooth, high-speed cutting .

CONSTRUCTION HAND-CUTTING COMPACTOR FOR CONCRETE AND ASPHALT
NORTON CLIPPER CP512
Ø 300mm 5.4 hp
Norton Clipper CP512

offers a wide range of professional and powerful devices. CP512 powerful and easy to use portable chop saw. Designed with user safety in mind, provides clean and fast cutting. True power for smooth, high-speed cutting with features that extend the life of the cutter, protect against motor damage and ensure reliable daily operation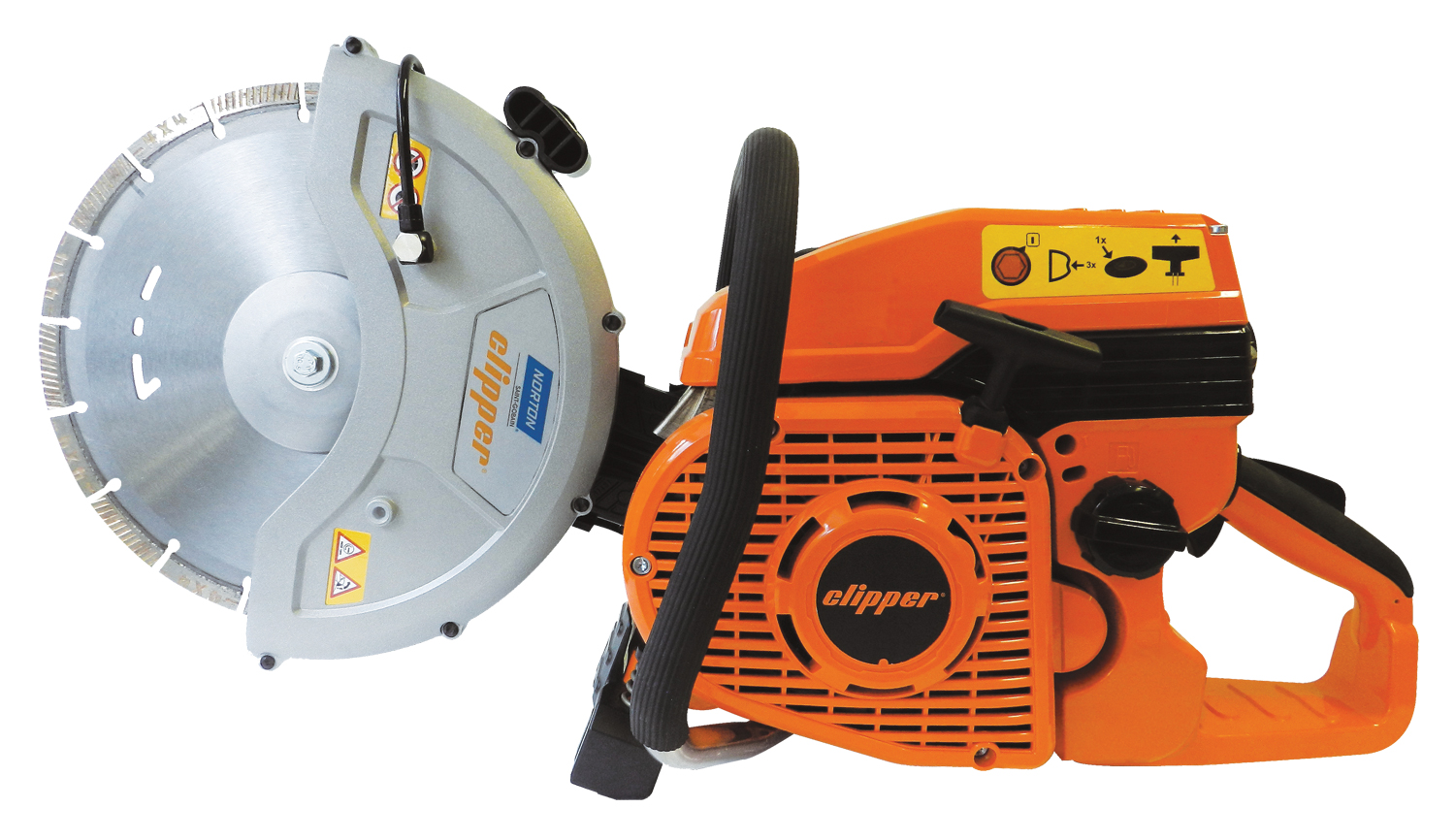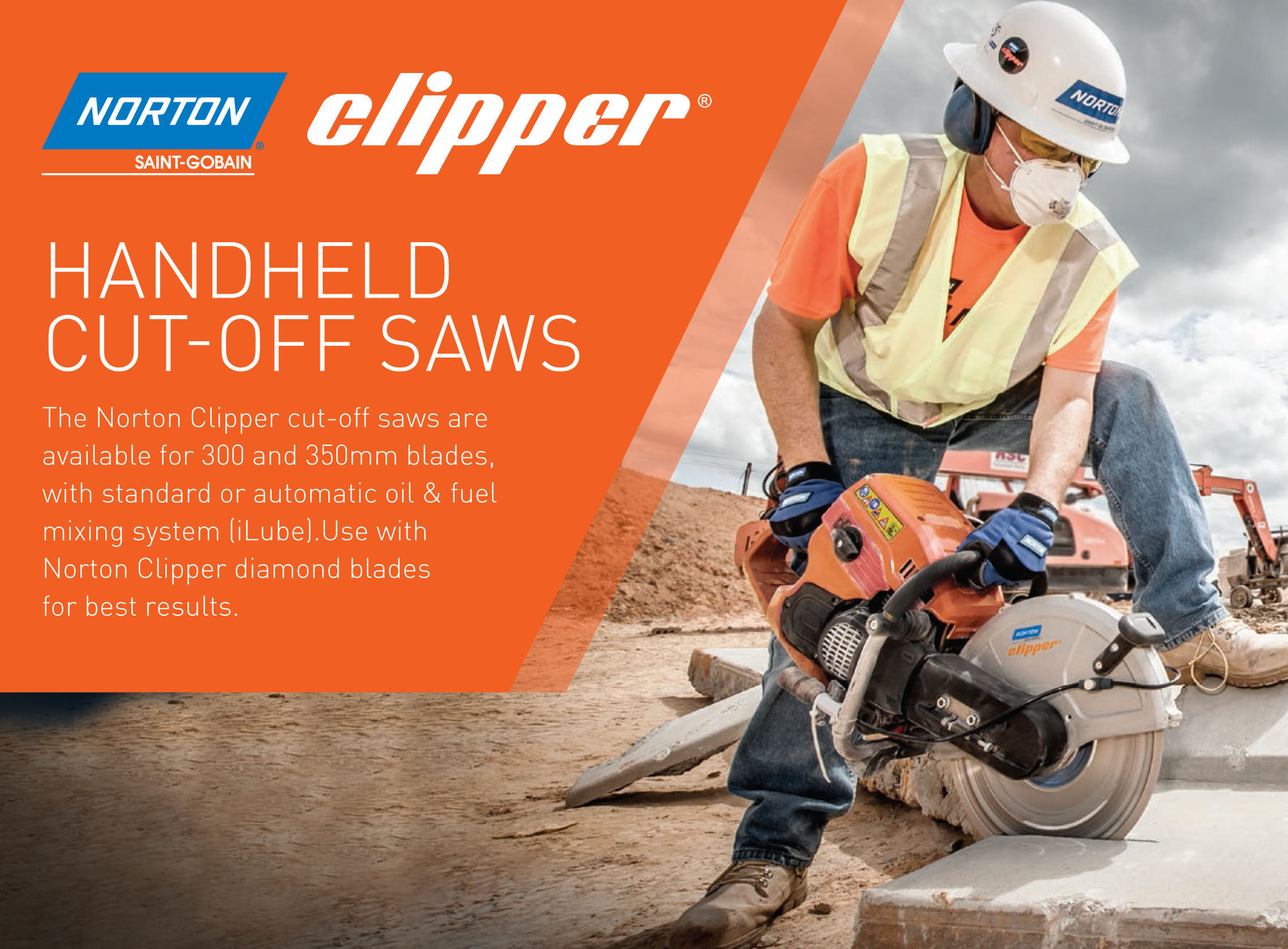 It is designed for the toughest and longest lasting work in harsh conditions.
BENEFITS - CP512 Handheld Cutting Machines
Simple, semi-automatic belt tensioning system.

Multi-stage air filter that generates a pulsating air stream.

Equipped with an external adjustment wheel to prevent clogging of the filter.

Disc guard made of magnesium is lighter and provides additional safety.

Nicasil-coated cylinder and heavy-duty starter rope ensure longer tool life.

V-belt driving the cutting disc.

Tank plugs with over-tightening protection.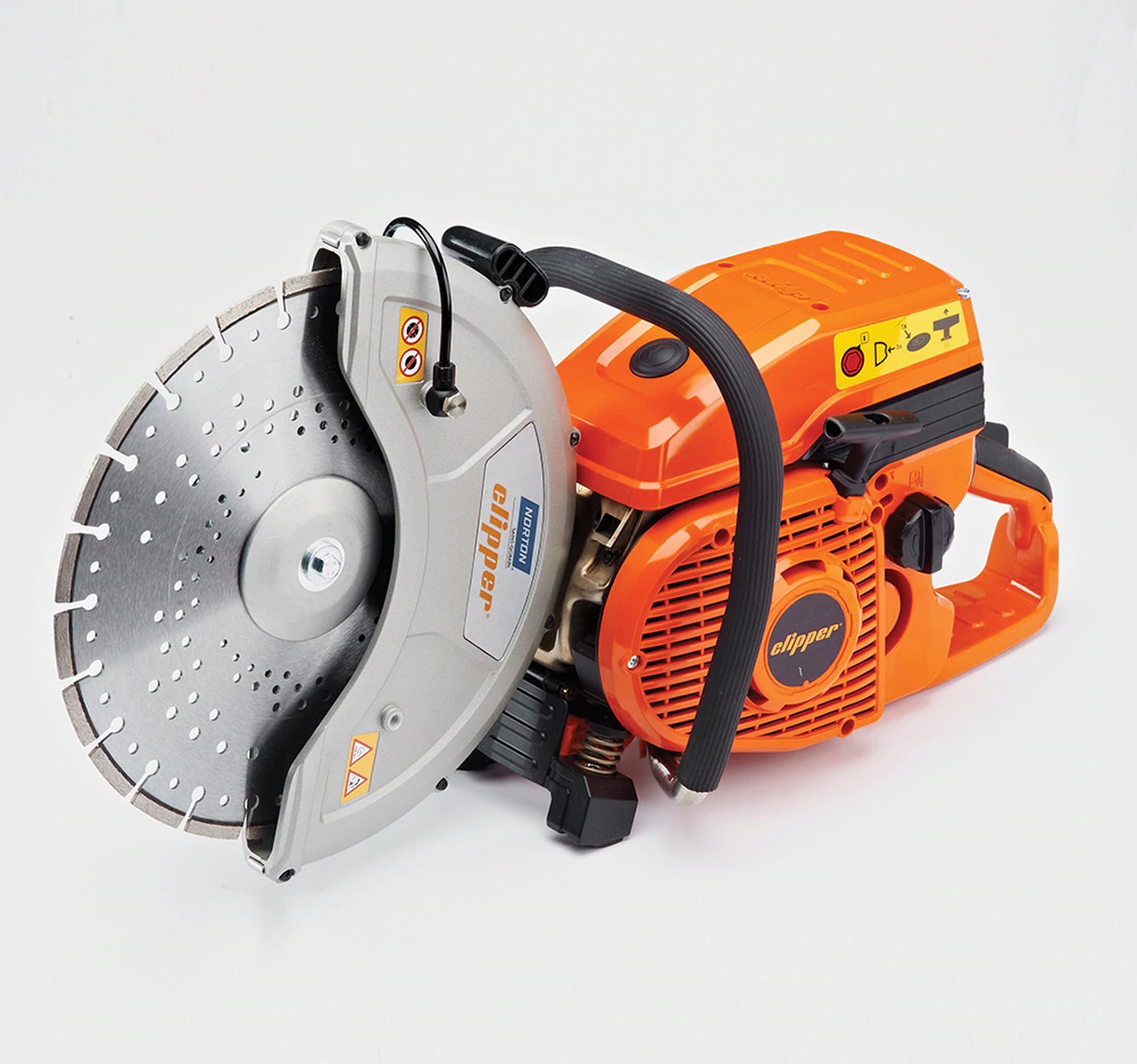 FEATURES - CP512 Hand Cutting Machines
Electronic carburetor allows for easy, 3-stage engine starting.

No more choke or half-gas startup.

Easy stop: just press the red button! 5-spring anti-vibration system.

Rear handle and improved weight distribution.
Technical Data:
EAN:5450248563105

Power 4.0kW / 5.4HP

Maks. disc and bore diameter Ø 300 x 20 / 25.4mm

Maks. cutting depth 100mm

Speed (rpm)./min) 4450 min-1

Gasoline + oil ≥ 92 RON +2%

Water cooling system

Sound power level / sound pressure level 108 dB (A) / 98 dB (A)

Dimensions 430 x 267 x 750mm

Weight 10.1kg

Shield : NORTON CLIPPER CLASSIC UNIVERSAL LASER-300-10X2.5 /

70184626839

additionally in option
Other Discs dedicated to CP512 Cutting Machine:
Substrate / Material: CONCRETE / SILENCIO / UNIVERSAL / NATURAL STONE / ALL TYPES OF MATERIALS

Recommended product: EXTREME BETON / EXTREME BETON SILENCIO / EXTREME UNIVERSAL TURBO / EXTREME GRANITE PRO / 4X4 EXPLORER

Disc and bore diameter 300 x 20mm / 300 x 20mm / 300 x 20mm / 300 x 20mm / 300 x 20mm / 300 x 20mm

Art. no. 70184647787 / 70184629000 / 70184611230 / 70184601173 / 70184602022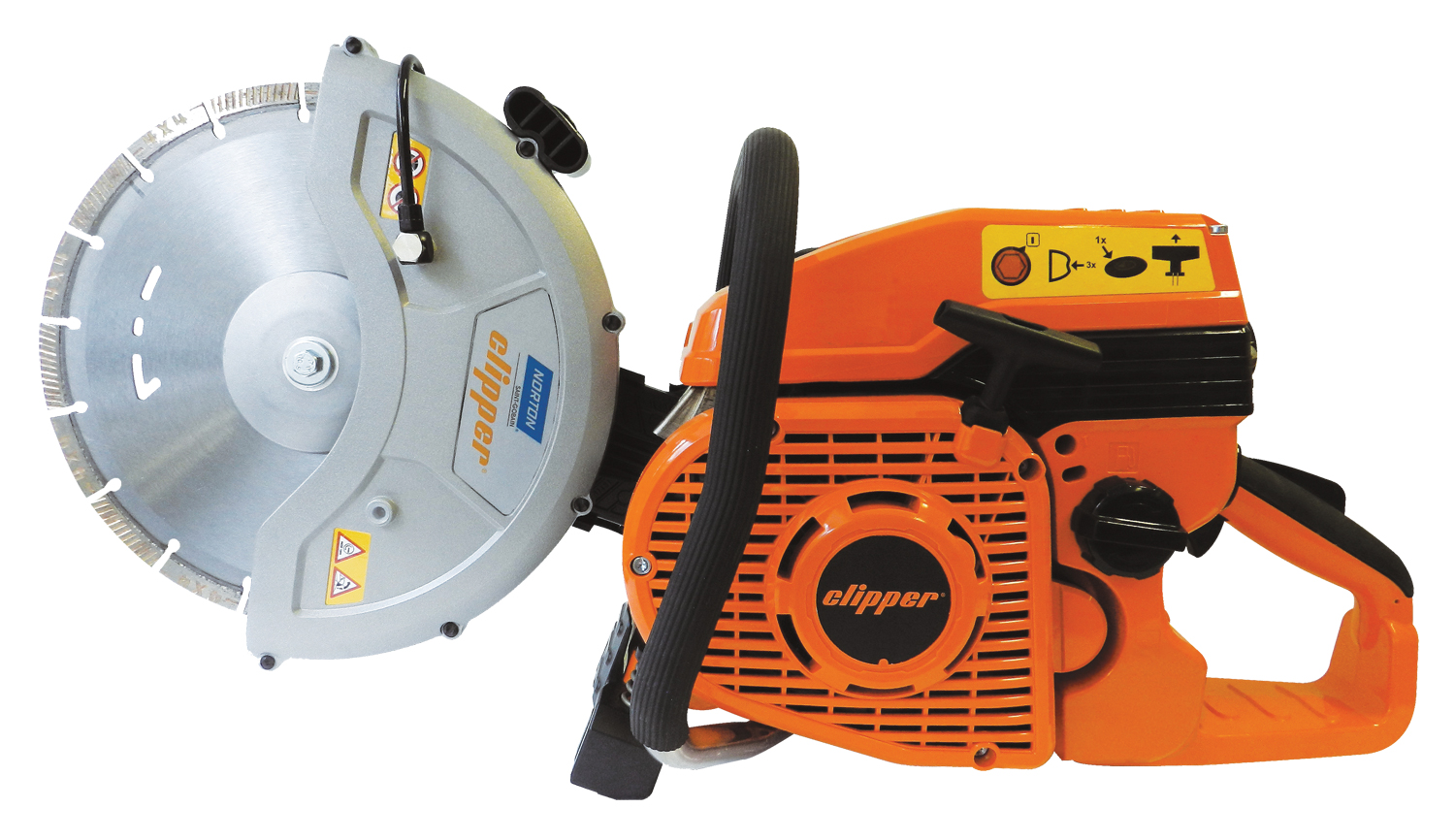 NORTON CLIPPER is a reputable manufacturer of tools. Brand products NORTON CLIPPER are characterized by high quality workmanship and reliability. The brand offers a wide range of tools, wood and tile saws, tiling tools and accessories, circular saws and air tools. NORTON CLIPPER offers comprehensive service in the field of warranty and post-warranty repairs of the product range it offers, and also sells spare parts. Provides customers with technical advice and the fastest possible turnaround times for service orders.
NORTON CLIPPER CP512 PRZECINARKA PIŁA PILARKA
WARUNKI GWARANCJI I SERWISU
Towary zakupione w naszym sklepie są nowe i oryginalne oraz objęte są pełną gwarancją producenta lub importera.
W przypadku reklamacji, należy zgłosić usterkę do Sprzedawcy lub Autoryzowanego Punktu Serwisowego producenta danego urządzenia. Jeśli uszkodzony produkt objęty jest gwarancją typu "door to door" należy postępować zgodnie z procedurą podaną w karcie gwarancyjnej. 

Okres gwarancji wynosi 12 miesięcy dla firm lub 24 miesiące dla 

osób

 prywatnych.