OLEO-MAC GSTH 240 PROFESSIONAL SAW CHAIN SAW CHAIN SAW LOPPER LOPPER LOPPER PREMIUM GRADE 50359001E5 EWIMAX-OFFICIAL DISTRIBUTOR - AUTHORIZED OLEO-MAC DEALER

OLEO-MAC GSTH 240 chainsaw works great in the woods. This compact and controllable unit is designed for professional use in limbing medium-sized branches both from the ground and at height.


SAW BLADE

BELOW

OLEO-MAC GSTH 240 PETROL LUMBERJACK FOR LIMBING WOOD
Oleo-Mac chainsaws come in a variety of models to suit all needs. Pruning, felling, limbing: depending on the type of work, Oleo-Mac offers models with different parameters. What is common to all chain saws is high quality, reliable performance, and simplicity of operation and maintenance. Low fuel consumption, constant high engine torque guarantee maximum performance even over long periods of operation. All
the devices are equipped with the best safety features, and the electric models have the most important quality certificates, such as VDE, GS and IMQ.
The new GSTH 240 delimbing chainsaw is the perfect device for all household jobs. Reliable, suitable for a range of tasks such as cutting at awkward angles, cutting in unusual positions (with the machine tilted or upside down). New saw offers the perfect combination of light weight, cutting power and flexibility of use. It is the ideal machine for all limbing jobs.
OLEO-MAC GSTH240 50359001E5 Chainsaw Chain Lopping Saw great for all woodworking jobs. This Professional Chainsaw features the perfect combination of power, lightness and maneuverability-elements that make it ideal for limbing and caring for plants, olive trees and fruit trees. The low weight also makes the removal of branches at greater heights efficient. A chainsaw that is among the best in its class for its excellent combination of power, lightness and maneuverability - elements that make it ideal for limbing and tending plants, olive trees and fruit trees. This model is characterized by optimal ergonomics and balance. GSTH chainsaw configurations are complemented by solutions common to both models, such as "AlwaysOn," "EasyOn," hitch and easy opening
filter covers.
Easy on

Easy start system, allowing the device to start without recoil and with a minimum number of pulls on the starter cord.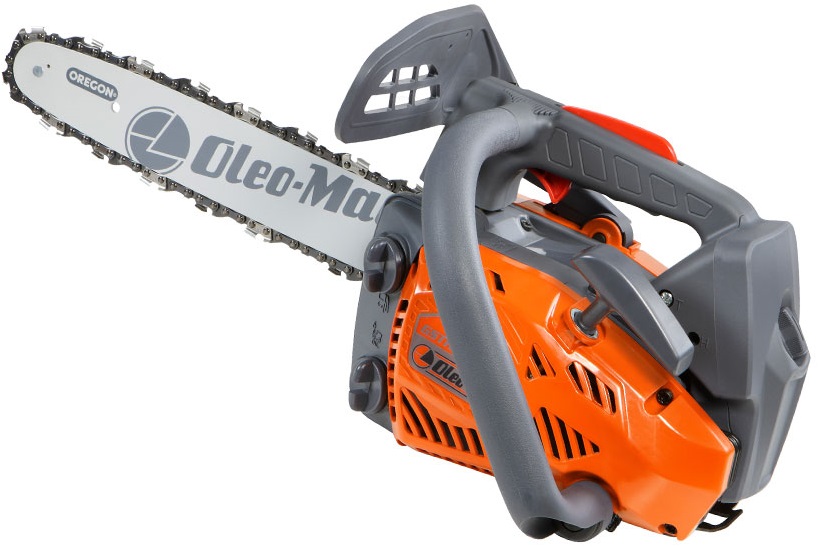 OLEO-MAC chainsaws are Powerful machines for professional use, for thinning and limbing large trees. The engines are characterized by high torque rotational speed, stable over a wide range of engine speeds, which guarantees high performance in all operating conditions and the constancy of the performance for a long time.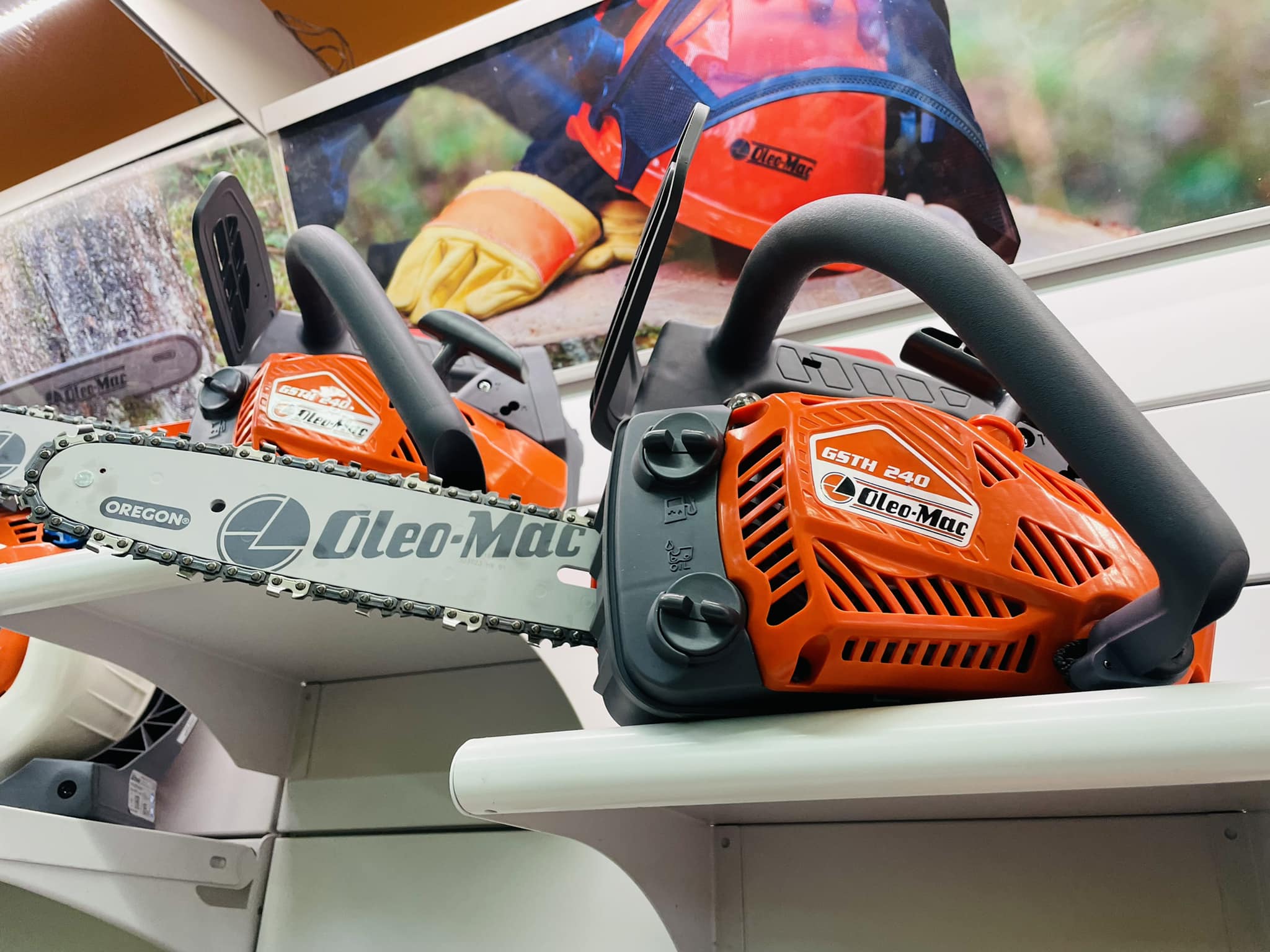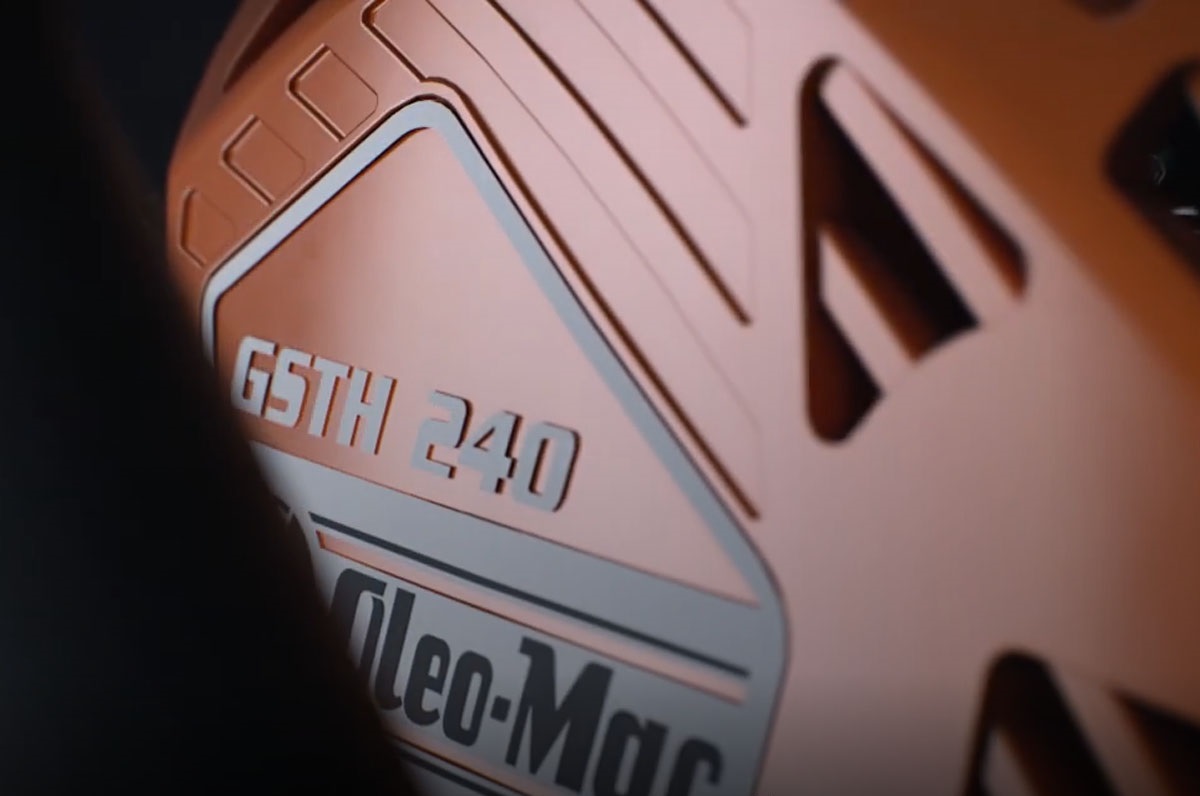 Product characteristics:
Compact and well-balanced design combined with light weight (only 3.2 kg ) facilitates the work of the operator, as it does not require much physical effort, and increases the independence of work.

EasyOn starter: facilitates engine starting by eliminating the danger of kickback, minimizing operator effort.

Ergonomic and well-balanced, the new limbing chainsaw is distinguished by comfortable operation in any working position without operator fatigue.

Anti-vibration system built with 3 spring shock absorbers: significantly isolates the operator from vibrations generated by the engine, which greatly increases comfort during operation.

"AlwaysOn" ignition switch : automatically returns to the ON position every time you stop, thus eliminating the risk of flooding the engine.

Conveniently located starting pump, makes it easy to start a cold engine, start after refueling and after a long storage period.

Filter cover with central screw: provides quick access to the filter and spark plug cavity without the need for tools; large nylon filter ensures long service life without filter maintenance.

Side chain tensioner allows quick and safe chain tension adjustment at any time.

Automatic aluminum oil pump: driven by clutch, does not feed oil at engine idle, reducing oil consumption and environmental pollution.

Digital coil with electronic control and rev limiter: for easier starting, better performance through even combustion and reduced fuel consumption.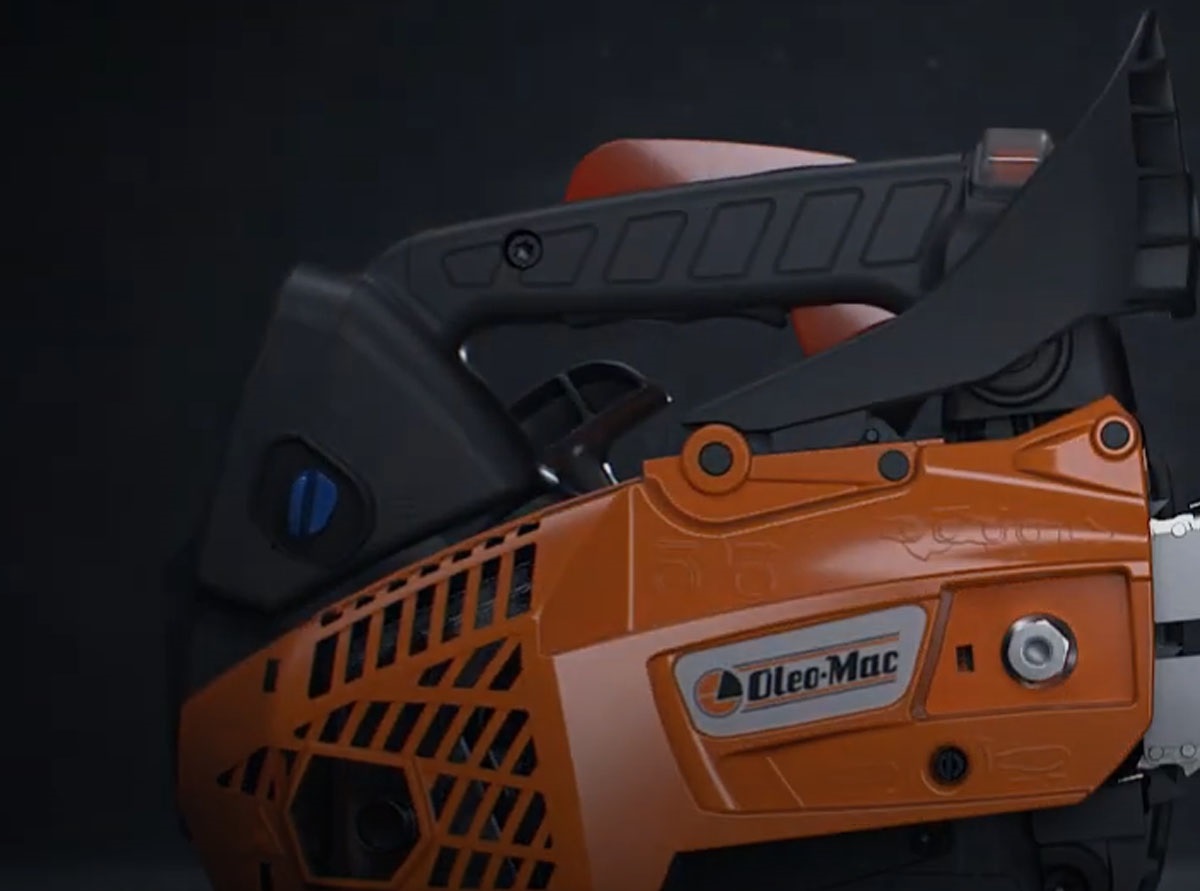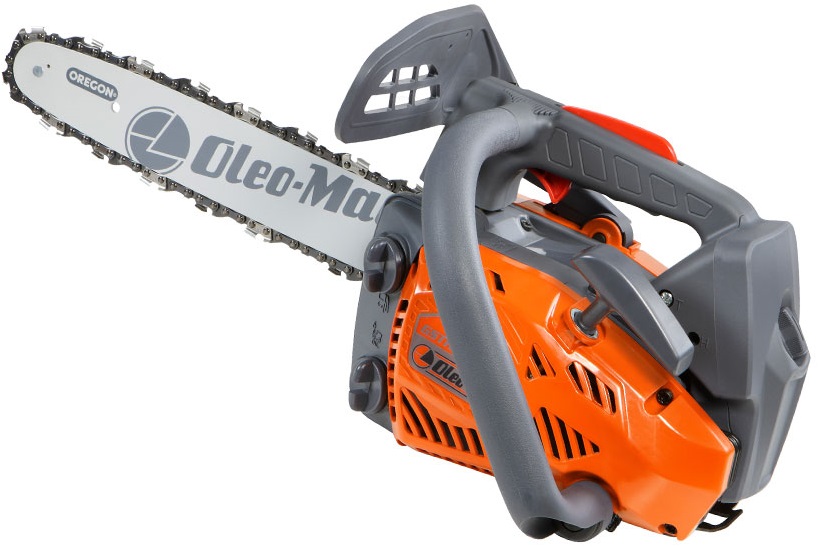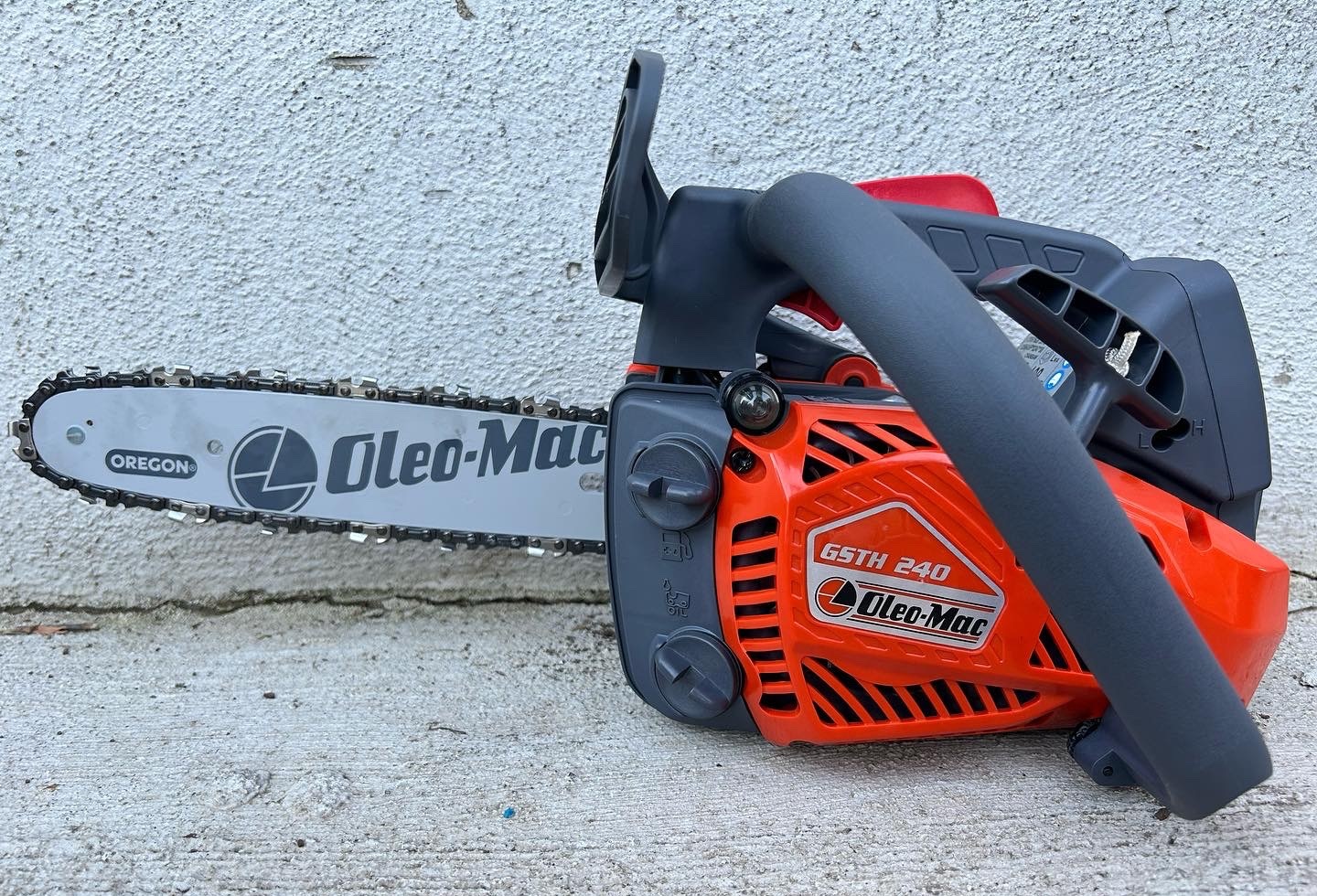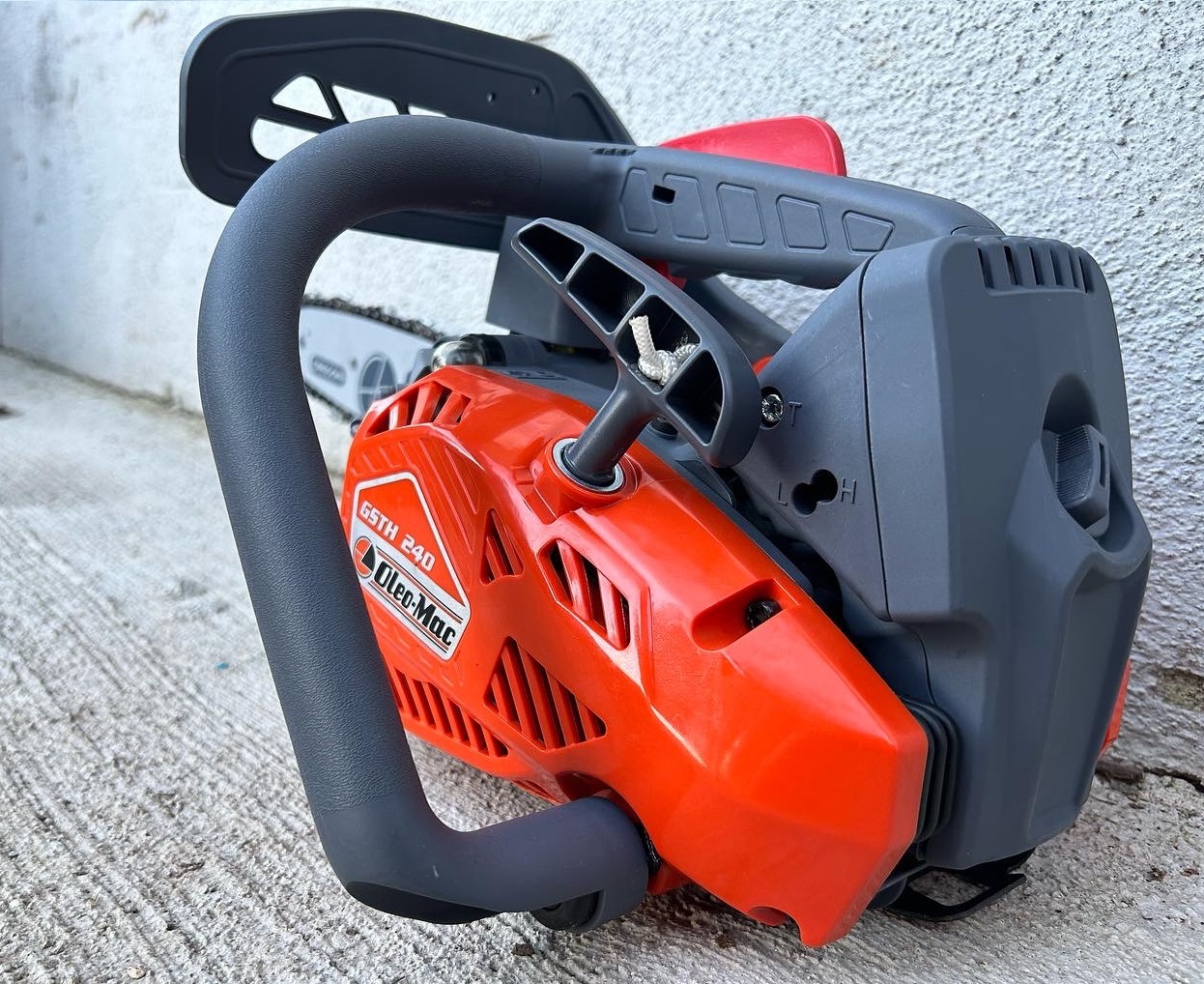 Technical data:
Model: OLEO-MAC GSTH 240

Type: petrol chainsaw, chain saw, motorized saw, branch saw

Engine: Two-stroke OLEO-MAC air-cooled

Engine Capacity: 25.4 cm³

Engine power: 1.4 HP

The useful power of the device: 1.2 HP

Guide: 25 cm /10" - Oregon

Chain: Oregon

Chain pitch:

3/8"x0.50"

Oil tank capacity: 160 ml

Fuel tank capacity: 200 ml

Oil pump: Automatic

Weight: 3.2 kg

Fuel type : 1:50 mix

Additional information: Automatic oil pump, Handle with cushioning, EasyOn easy start system, Low weight: 3.2 kg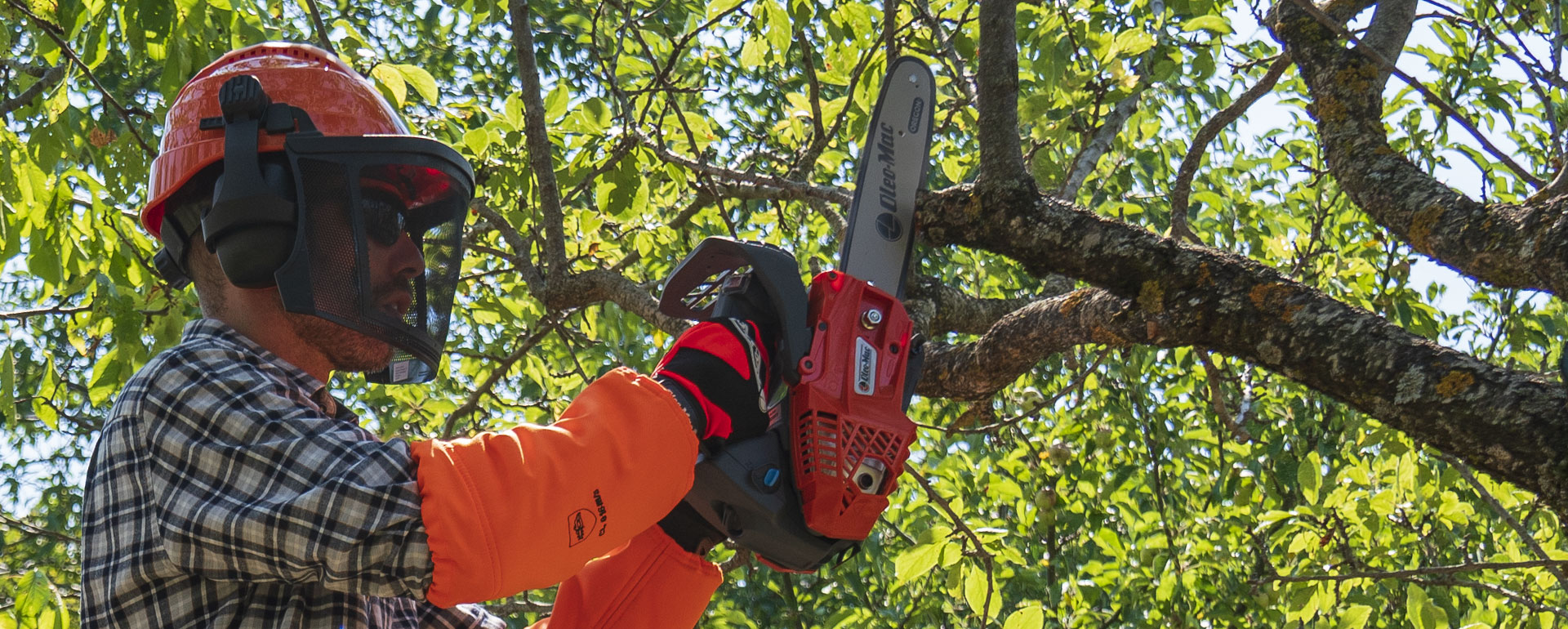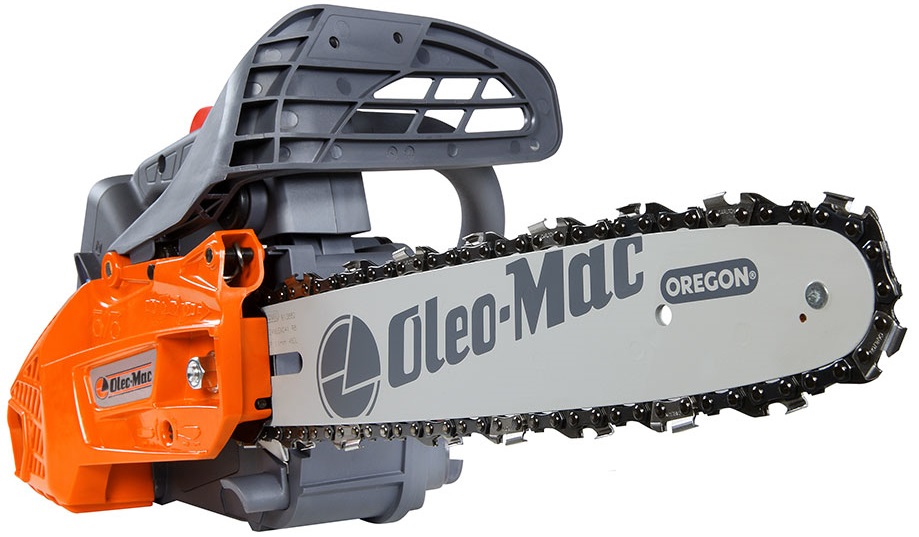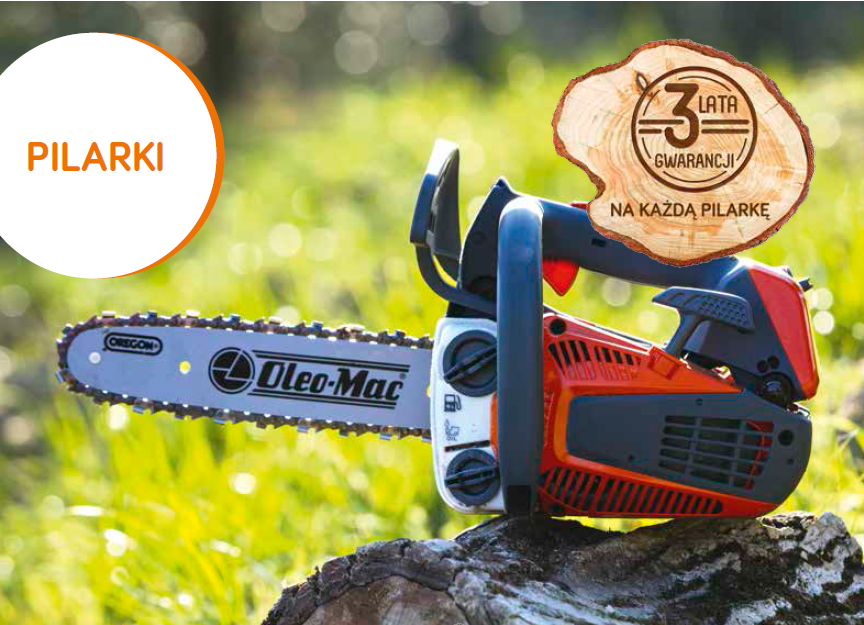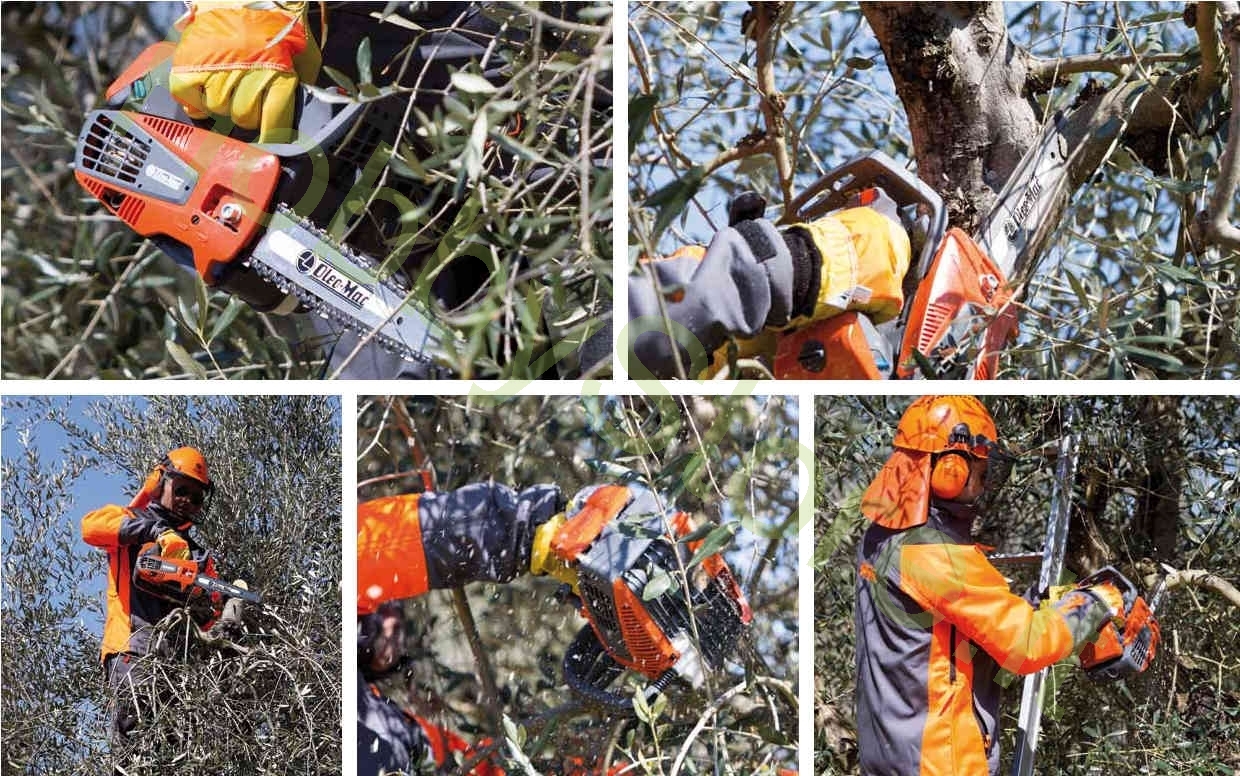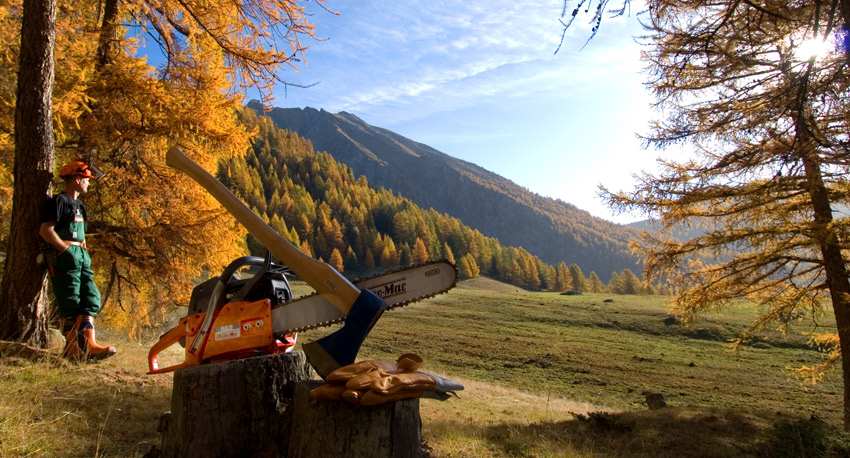 OLEO-MAC GSTH 240 PROFI PIŁA PILARKA ŁAŃCUCHO
OLEO-MAC Extended Warranty for 3 Years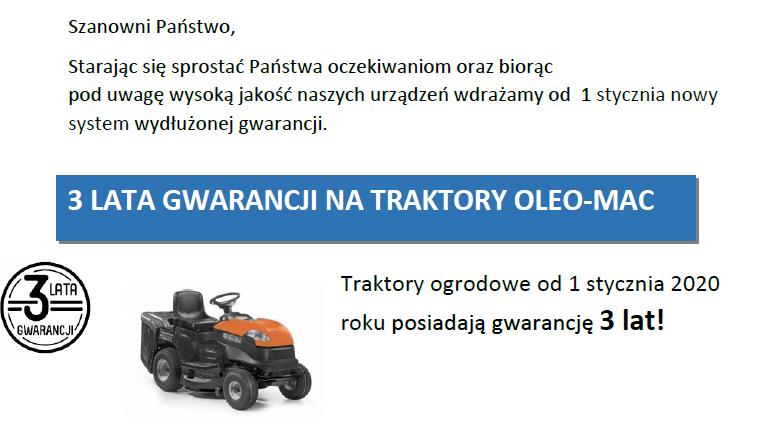 3 letnia gwarancja przy zakupie konsumenckim (Warunkiem zachowania okresu 36 miesięcznego okresu gwarancji jest dokonanie przeglądu urządzenia w autoryzowanym punkcie serwisowym