OLEO-MAC AERATOR AREATOR GARDEN TRAILER SEED PLACER 2-in-1 - Capacity. 43.5 L / 45 KG / 80 cm PREMIUM CLASS OO-OTHXBIAS80 EWIMAX-OFICIAL DISTRIBUTOR - AUTHORIZED DEALER OLEO-MAC

OLEO MAC seeder is a large mobile and at the same time sturdy garden seeder with AERATOR made of high quality materials resistant to exploitation as well as corrosion characterized by practicality, simplicity of both construction and application.


GARDEN SPREADER SEEDER FOR TRACTOR
With the Grass AERATOR 2in1
OLEO MAC - poj. 43.5 L / 45 KG / 80 cm
OLEO MAC Aerator - spreader is used to connect to a garden tractor and allows simultaneous aeration and fertilization of the lawn. Two transport wheels allow free movement between work areas
In the set you receive:
Aerator with spreader function Oleo Mac

Original packaging

User manual in Polish

Warranty card
The device has adjustable fertilizer metering with a lever.
The offered spreader can be connected to virtually any garden tractor that has a handle (so-called trailer coupling). The spreading mechanism is driven from the wheels of the machine.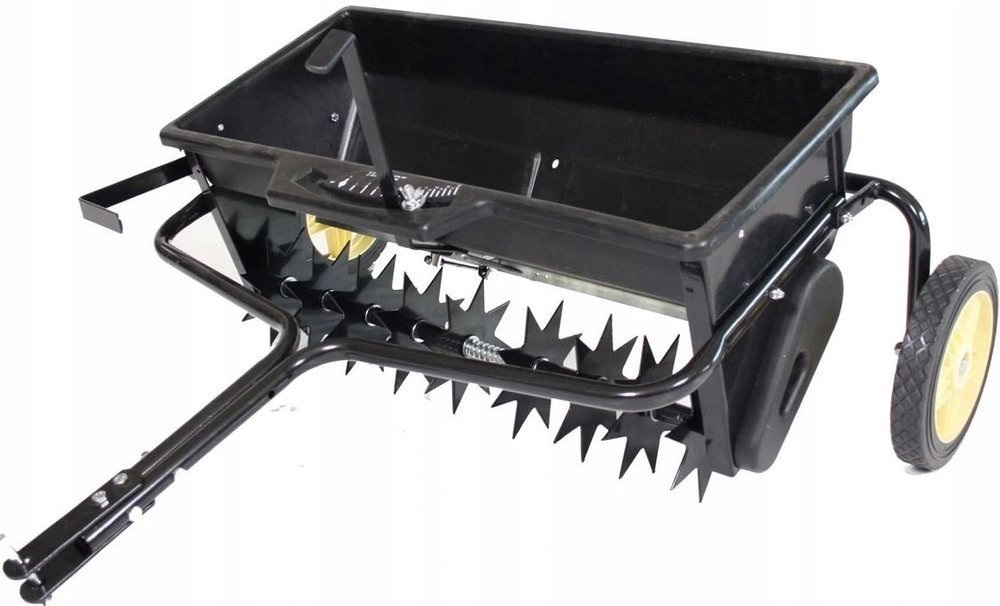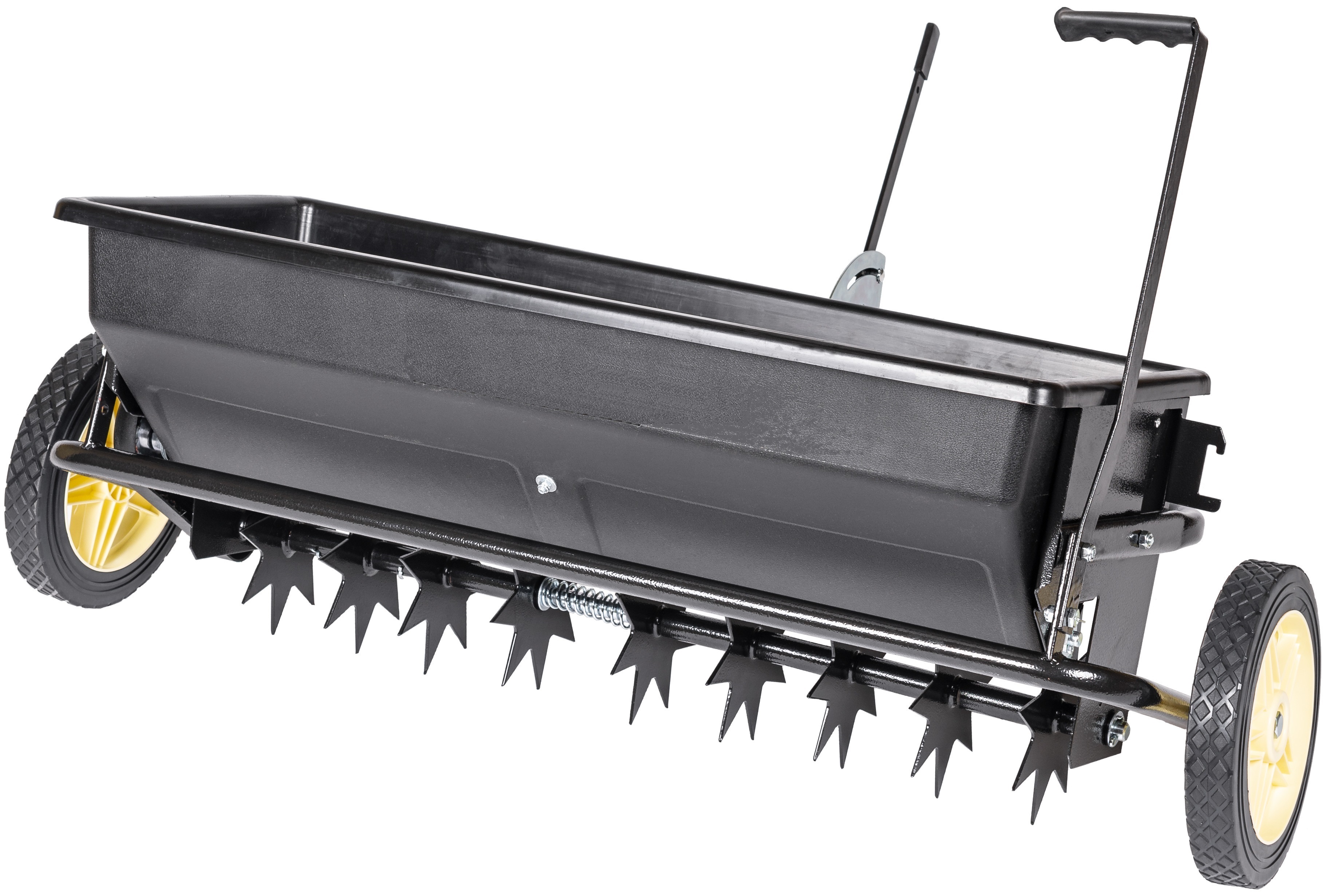 TECHNICAL SPECIFICATIONS:
Manufacturer: Oleo Mac
Status: New
No. catalog : OO-OTHXBIAS80
Working width: 80 cm

Container for fertilizer / sand with capacity: 43.5 l / 45 kg.
The device simultaneously aerates and spreads.
Vertical knives can be lifted during transport.
The container of the seeder is made of reinforced ABS plastic.

OLEO-MAC AERATOR AREATOR SIEWNIK ROZSIEWACZ D
OLEO-MAC Extended Warranty for 3 Years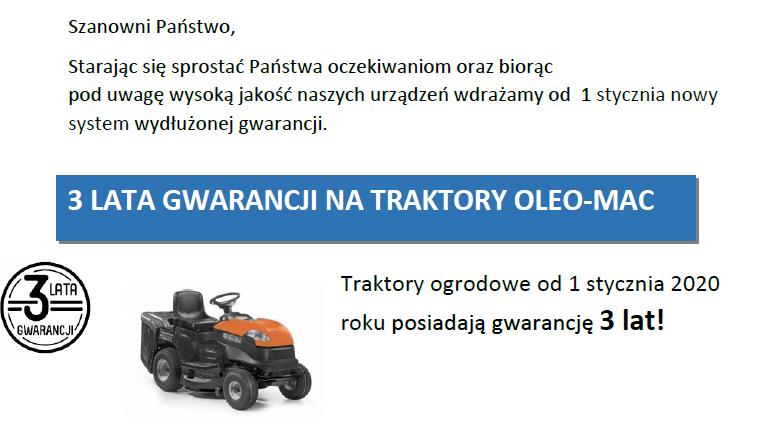 3 letnia gwarancja przy zakupie konsumenckim (Warunkiem zachowania okresu 36 miesięcznego okresu gwarancji jest dokonanie przeglądu urządzenia w autoryzowanym punkcie serwisowym