IKRA IEVL 1838 2-in-1 AREATOR THREAD TREATER + 2 ROLLERS 1800W PREMIUM POWER EWIMAX - OFFICIAL DISTRIBUTOR - AUTHORIZED IKRA DEALER

Lawn Aerator IKRA IEVL 1838 is a powerful device,with a power of 1800W and a width of 38cm. The capacity of the basket of the IKRA IEVL 1838 electric scarifier is 45 liters.

IKRA IEVL 1838 2in1 38cm ELECTRIC THROW AERTICULATOR

IKRA IEVL 1838 2in1 is a scarifier and electric aerator in one! Has two interchangeable working rollers for aerating and cutting the lawn. Will be ideal for lawns up to 1,200 m2. Two functions of this excellent device allow for comprehensive care. With the help of an aerator roller, aerate the soil under the lawn so that air and nutrients from the fertilizer reach it. If you want to scarify, just replace the roller with one with knives that will slash the soil, removing a layer of dead debris (known as felt) from the lawn. This will quickly regenerate our lawn, which will regain its resilience and improve its condition.
Electric aerator IKRA IEVL 1838 features 1800 W motor. Electric device does not require as much effort as manual lawn aeration. In addition, we will save a lot of time. The machine also has a practical basket with a capacity of 45 L, into which waste from the scarification and aeration treatment will fall. It also features central notching depth adjustment function from 4 to 12 mm. The cutting mechanism of the scarifier consists of 16 steel blades, and the aerator shaft is made of steel wires. The working width of the aerator is 38 cm.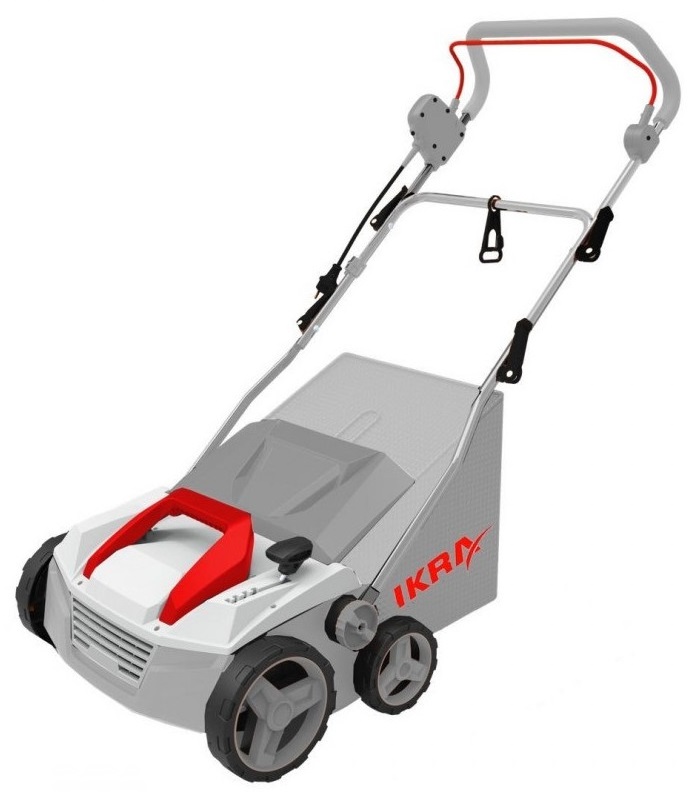 VERSION WITH STEPLESS ADJUSTMENT OF THE WORKING DEPTH EQUIPPED WITH A BASKET FOR COLLECTING GRASS REMNANTS
RENOWNED GERMAN COMPANY IKRA

Want lush and dense grass without weeds? IKRA IEVL 1838 2 in 1 aerator is just right for your yard. After the winter it does not look good and it is advisable to carry out an aeration or scarification treatment. Aerator IKRA IEVL 1838 2 in 1 is designed to remove the felt-like layer and aerate the turf. Fungi and pathogenic bacteria can grow in the felt layer. Removing the felt will facilitate the penetration of oxygen, light, nutrients and water into the roots of the grasses. This will increase the efficiency of watering and fertilizing the lawn. Our neighbors will certainly envy us such a beautiful green "carpet". Multifunctional device that is an aerator IKRA IEVL 1838 2 in 1 is equipped with two rollers. So you can use it to comprehensively refresh your lawn.
The set includes two interchangeable rollers.
- With thick blades - scarifier - is used to cut weeds, pick out moss and aerate the soil.
- With wires - aerator - raking the grass , collecting leaves, gently aerating the soil.

Powerful motor 1800 W and optimum torque easily handles any type of lawn. The device has a 5-step depth adjustment from 4 to 12 mm. The scarifier has central height adjustment, so that we can set the working level with a very high degree of accuracy adapting it to the specific lawn.
To have a beautiful lawn it is not enough just to have regular mow. To improve access to air, water and minerals to the roots of the grass are used scarifiers. These devices are equipped with knives cutting through the roots of the grass causing them to better rooting. Knives also effectively remove moss and lichens.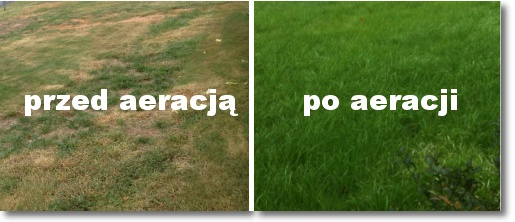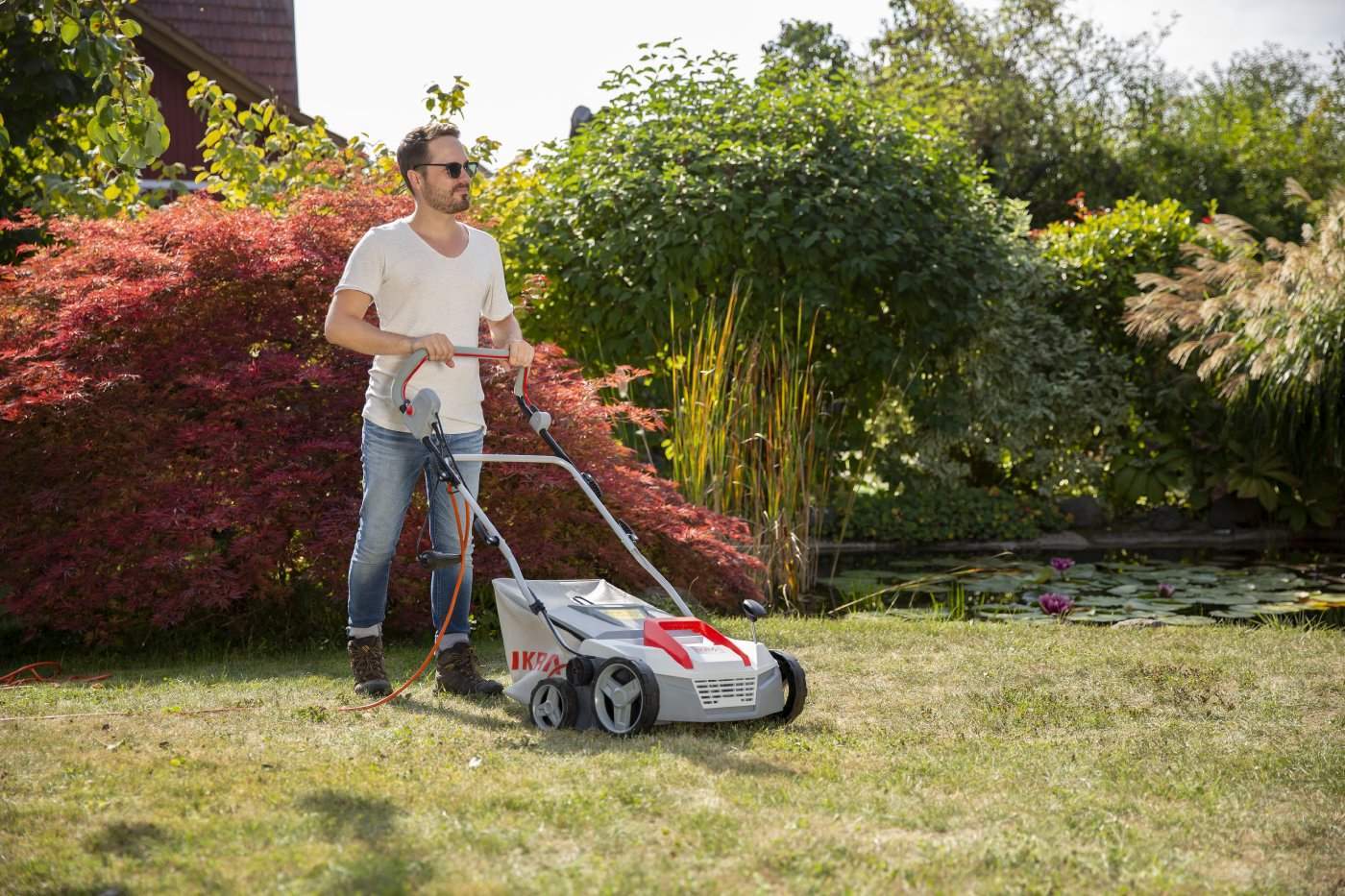 Product characteristics:
The equipment has a powerful 1800 watt motor

Equipped with a roller with 16 knives for ventilation and a roller with 24 spring blades for aeration

5-step working depth adjustment function

Recommended for a working area of 1200 m2

It has a removable container and a folding handle

Knife and spring aerator - 2-in-1 device

Simple replacement of working rollers

Solid body

Cable strain relief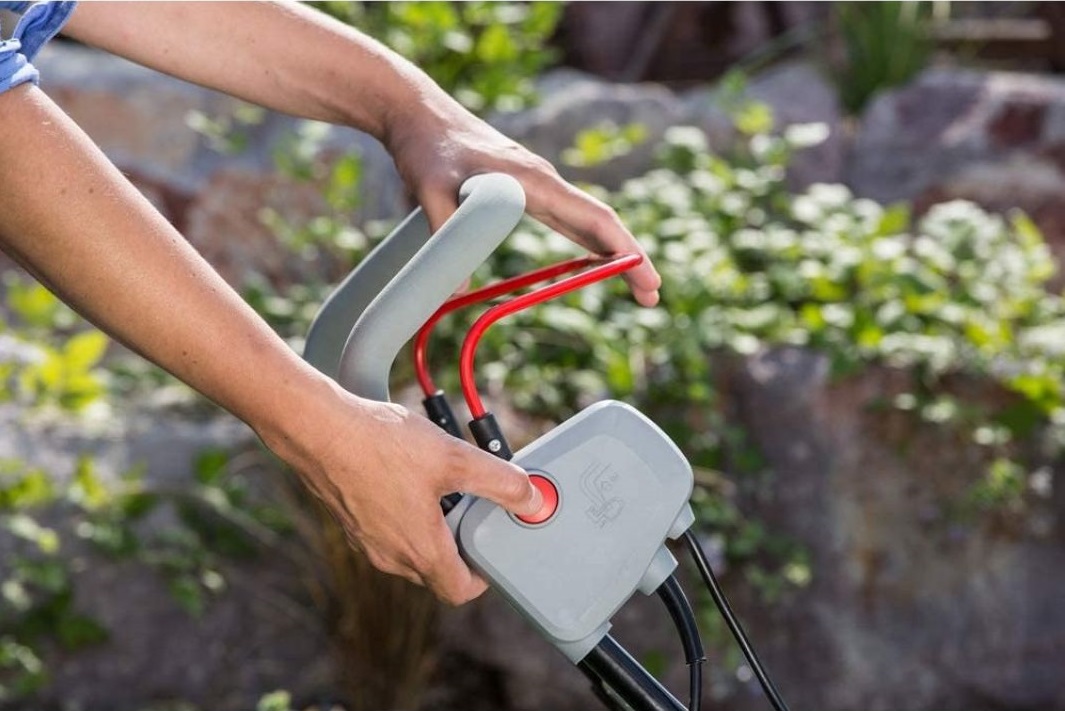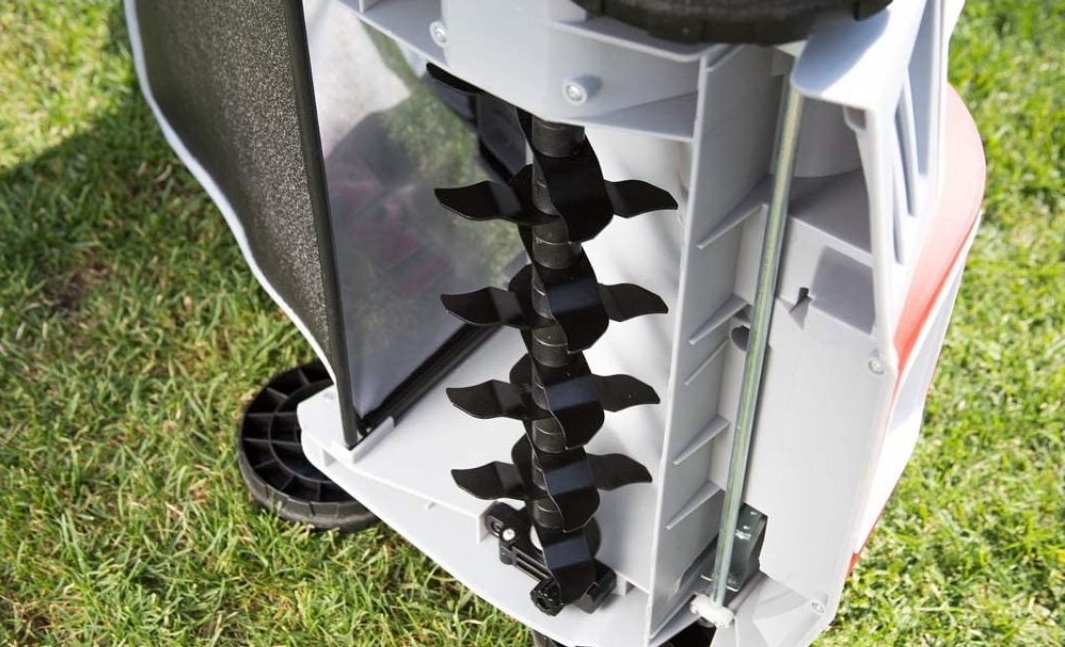 Advantages of an electric aerator:
Endurance:


Efficient operation thanks to electric power supply
No interruptions:


No interruptions when aerating and scarifying thanks to continuous power supply from the outlet
Undemanding service:


There is no need to change plugs and fill with gasoline (as is the case with combustion appliances )
Lightweight:


Thanks to electric power, low weight compared to combustion devices
No battery charging time:


No need to replace the battery or charge it thanks to continuous access to power from an electrical outlet
No exhaust:


No harmful exhaust fumes in the garden as is the case with combustion appliances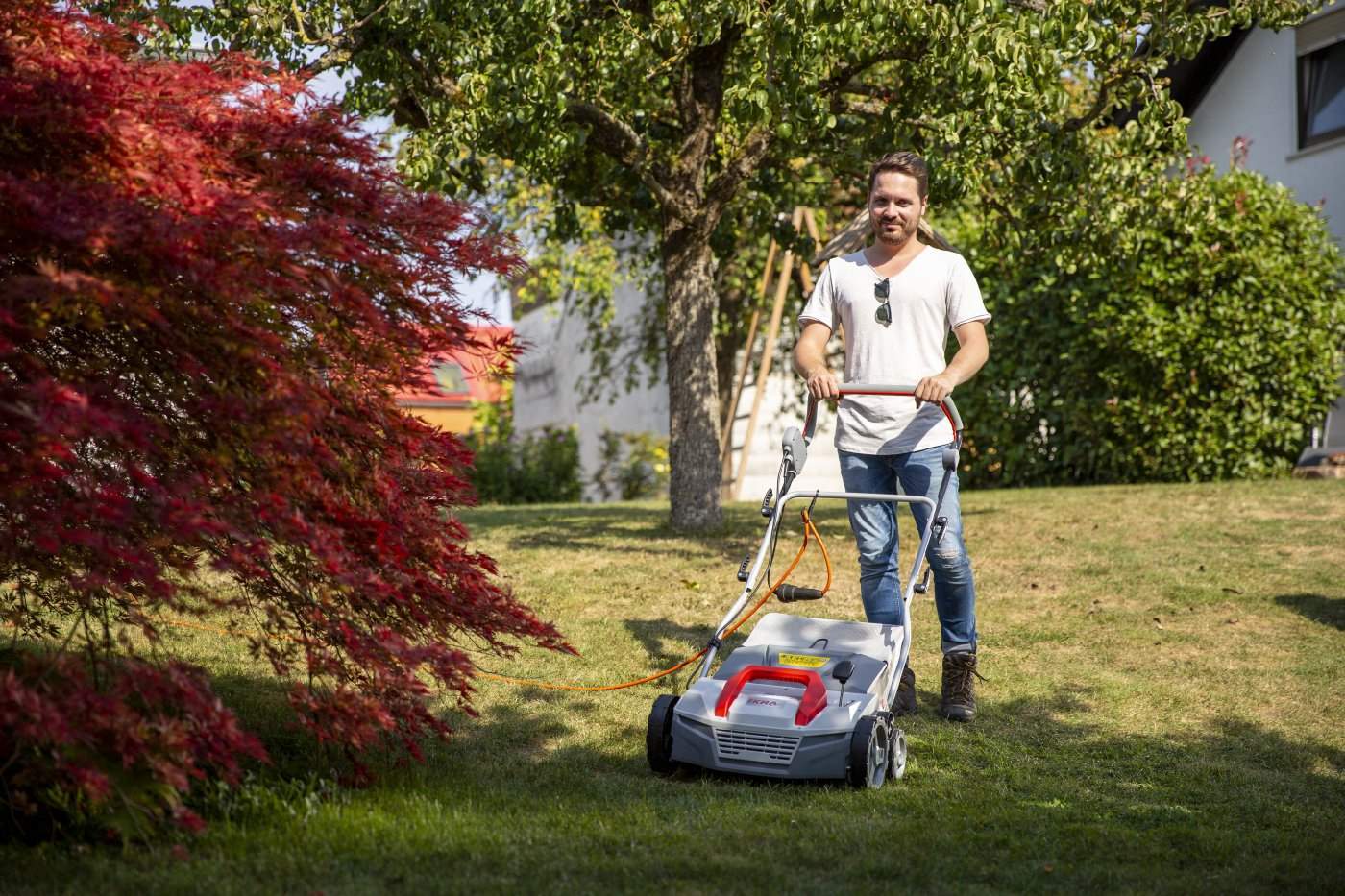 Technical data:
Engine type: electric
Rated power [W]: 1800
Startup: electric
Working width (cm): 38
Working depth (mm): 4 to 12
Height adjustment: 5 positions, central
Number of scarifier blades: 16
Lawn area: up to 1200 m2
Body: material
Basket capacity [L]: 45
Weight (kg): 12
Consumer Guarantee: 24 months
Commercial Warranty: 12 months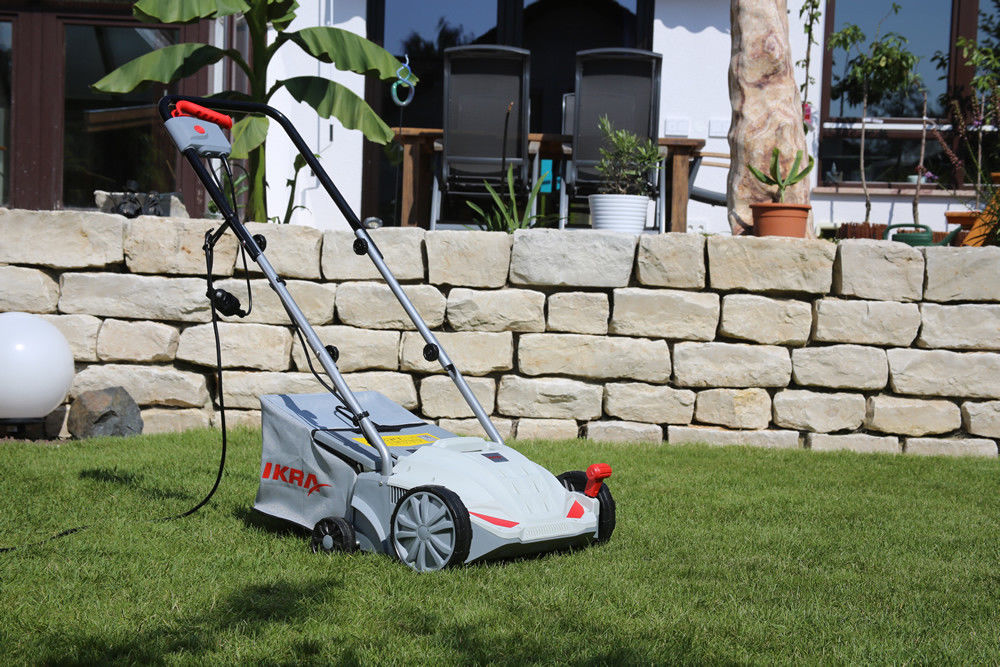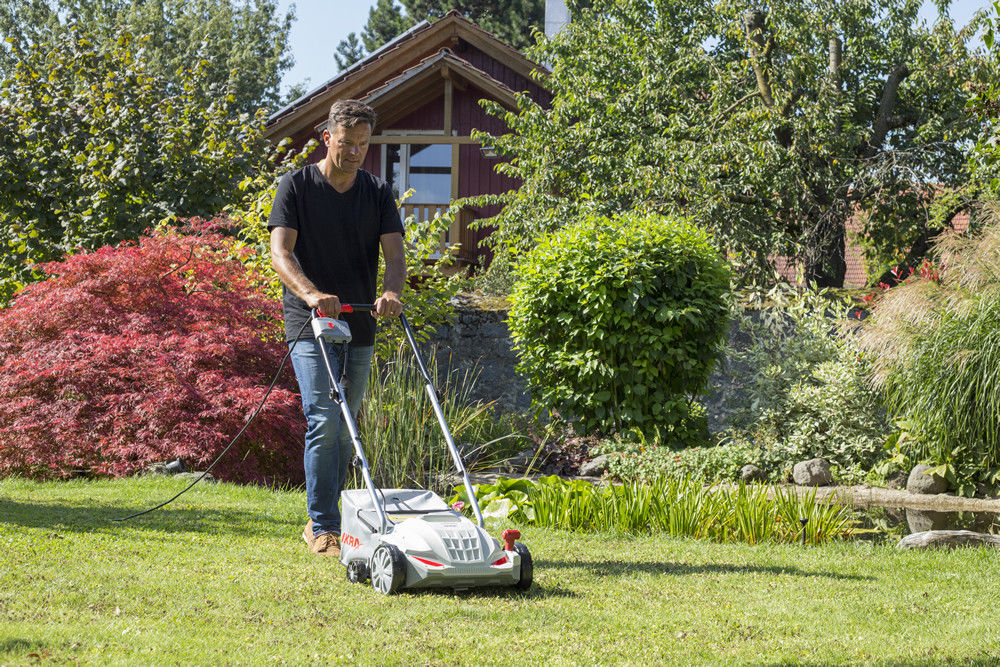 A healthy lawn needs sufficient nutrients, air, water and sunlight to grow properly. With regular cleaning, there is a buildup of grass residue, causing reduced light and air access to the soil. The layer also causes increased fungal growth, which is undesirable for a healthy decorative lawn.
Therefore, it is advisable from time to time to aerate our lawn. Aeration (scarification) is recommended twice a year, in spring and autumn. This practice removes felt from the lawn, and plant and weed debris from the top layer of soil. This greatly improves the penetration of nutrients, moisture and air into the soil, thus promoting deeper rooting of the grass, and the sprouting of new shoots, resulting in a thickening of the soil.
Aeration (aeration) is recommended at the end of the season. Lightly agitate the compacted soil, collect mowing residues and other debris, thereby removing the old impermeable coating improving soil gas exchange and air circulation.
Scarification - is a lawn care procedure performed on lawns by vertically cutting the turf.The shallow vertical cutting of the lawn is intended to partially remove surface humus, create better conditions for air, water and nutrient supply to the root zone, create more favorable conditions for reseeding and thin out overly dense seeding.
Benefits of scarification:
Impeded penetration of water into the soil and low watering efficiency

Slow penetration of fertilizers

Excessive compaction of the lawn, which is susceptible to diseases and pests

Weed development - formation of mainly rosette balds difficult to control

Limiting the development of the root system of the lawn
Areation - is a maintenance run on heavily used lawns, which is performed with aeration machines called aerators.Under the influence of aeration, the mass of grass roots increases noticeably, and the turf of the lawn is evened out. Systematic aeration contributes to the reduction of losses due to excessive water evaporation, to the more effective action of fertilizers, to the increase of lawn elasticity and regeneration capacity.
Benefits of aeration :
Increase lawn flexibility

Improving air exchange between the soil and the atmosphere

Reduction of losses due to excessive water evaporation

Supporting the action of fertilizers

Increase the regenerative capacity of the lawn

Stimulating grass to grow

Increase in root mass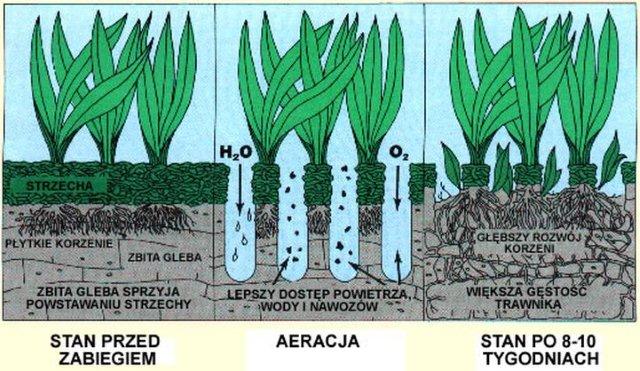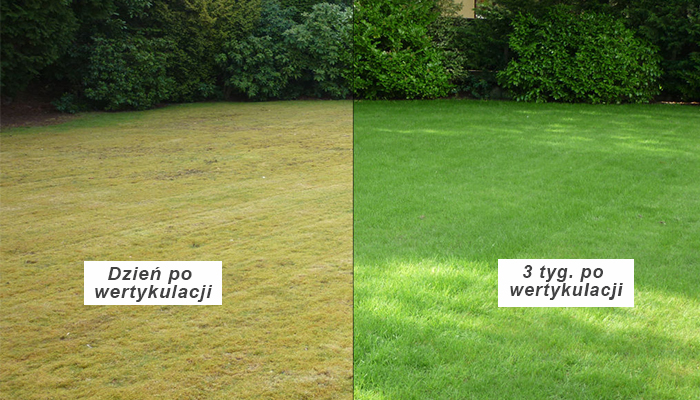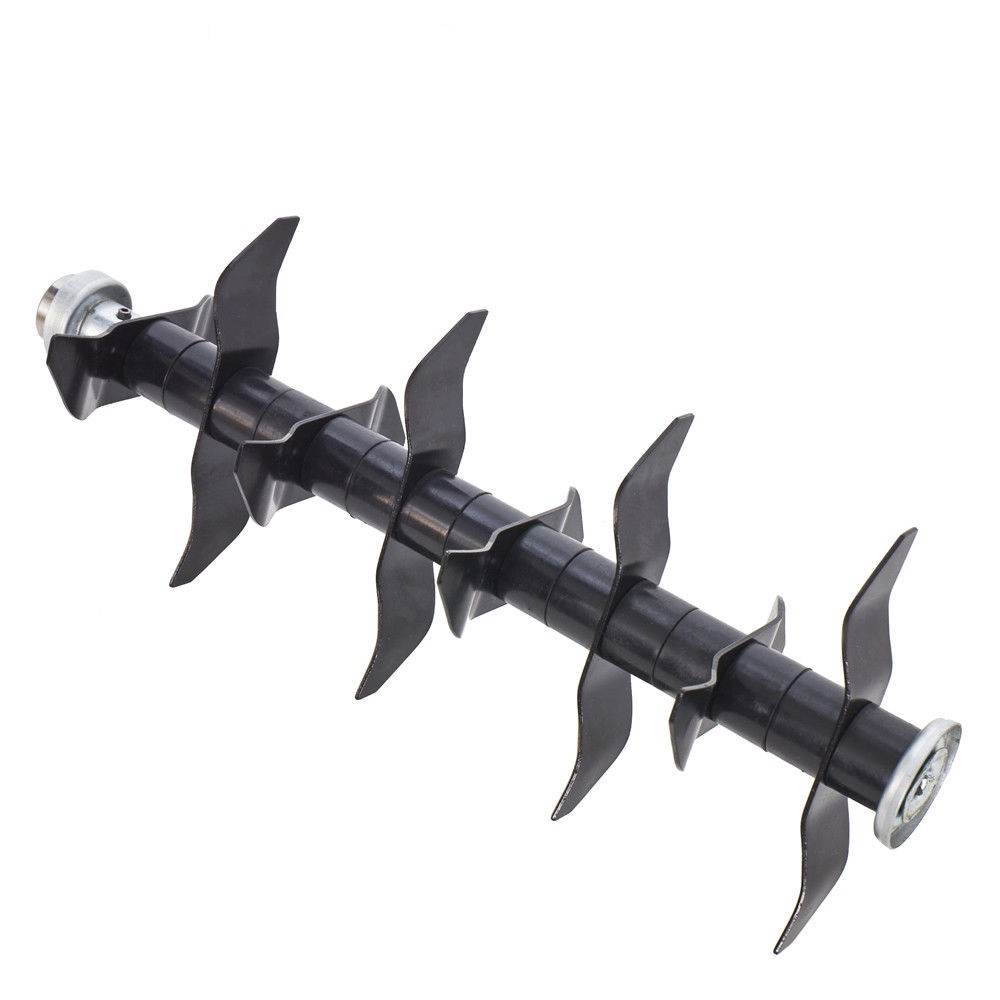 The set includes:
IKRA IEVL 1838

scarifier roller (with blades)

aerator roller (with claws)

original packaging

user manual EN

receipt or, on request, a VAT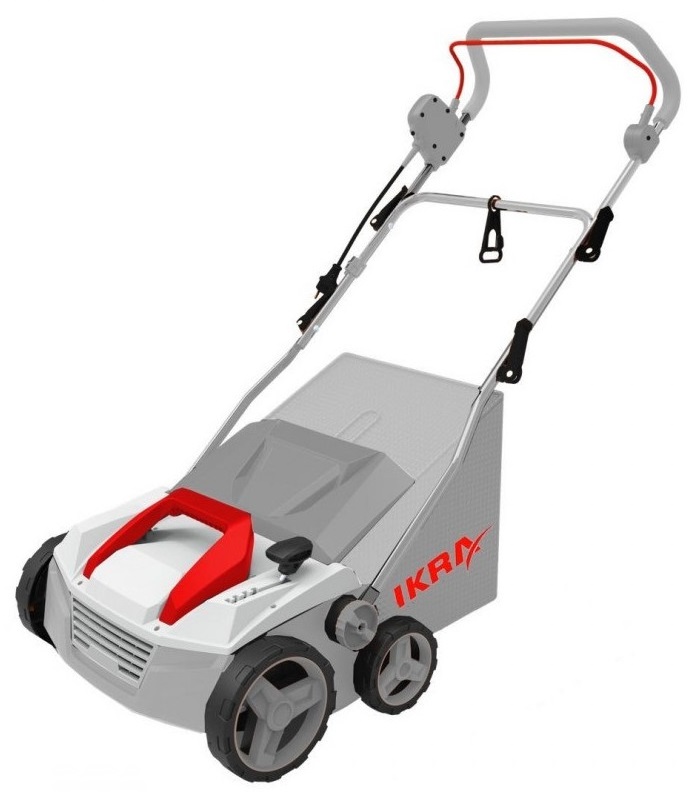 IKRA IEVL1838 WERTYKULATOR AERATOR ELEKTRYCZN
OLEO-MAC Warranty for 2 Years
WARUNKI GWARANCJI
Warunki gwarancji zawiera instrukcja obsługi znajdująca się w opakowaniu urządzenia. Urządzenia objęte wydłużoną gwarancją (3 oraz 5 lat) wymagają wykonania obowiązkowych przeglądów gwarancyjnych (płatnych) w terminach określonych w warunkach gwarancji.
Obowiązki gwaranta wynikające z udzielonej gwarancji polegają na naprawie wadliwego towaru, reklamowane urządzenie nie podlega wymianie lub zwrotowi gotówki.
1. Producent udziela gwarancji na swoje wyroby na okres:
- Kosiarki spalinowe Oleo-Mac 60 miesięcy dla użytku konsumenckiego i w pozostałych przypadkach 12 miesięcy
- Pilarki łańcuchowe Oleo-Mac, kosy Oleo-Mac, kosiarki elektryczne Oleo-Mac, przycinarki Oleo-Mac
TR 61 E oraz TR 91 E, traktory ogrodowe. Silniki spalinowe EMAK serii K napędzające kosiarki i
traktory 36 miesięcy dla użytku konsumenckiego  i w pozostałych przypadkach 12 miesięcy
- Pozostałe urządzenia dla użytku konsumenckiego 24 miesięcy i w pozostałych przypadkach 12 miesięcy
Dodatkowa gwarancja konsumencka na silniki Briggs&Stratton po upływie okresu gwarancji producenta 12 miesięcy -

Warunkiem zachowania 36 miesięcznego okresu gwarancji jest dokonanie dwóch, płatnych przeglądów urządzenia w autoryzowanym punkcie serwisowym - w 12 oraz 24 miesiącu od daty zakupu nie później niż 7 dni po wyznaczonym terminie.
Warunkiem zachowania 60 miesięcznego okresu gwarancji jest dokonanie czterech, płatnych przeglądów urządzenia w autoryzowanym punkcie serwisowym - w 12, 24,36 oraz 48 miesiącu od daty zakupu nie później niż 7 dni po wyznaczonym terminie. Wszystkie przeglądy wykonujący je dealer musi zarejestrować w elektronicznym
systemie rozliczania gwarancji B2B. Silniki spalinowe innych marek (Briggs & Stratton, HONDA, KAWASAKI, SUBARU itp.) oraz przekładnie hydrostatyczne są objęte odrębną gwarancją producenta. Szczegóły dotyczące warunków gwarancji zawierają odrębne instrukcje obsługi wymienionych podzespołów.
2. Gwarancja obejmuje wszystkie uszkodzenia powstałe w okresie obowiązywania gwarancji wynikające z ujawnienia się w tym okresie ukrytych wad materiałowych, montażowych lub technologicznych.
3. Personel techniczny przystąpi do naprawy w czasie, na który pozwolą wymagania organizacyjne, zawsze najszybciej jak to możliwe.
4. Wybór sposobu usunięcia uszkodzenia należy do gwaranta, który może usunąć usterkę poprzez naprawę urządzenia lub wymianę uszkodzonej części. Niezależnie od
sposobu usunięcia uszkodzenia gwarancja trwa nadal, przedłużona o czas usunięcia uszkodzenia przez gwaranta.
5. Naprawa gwarancyjna może zostać dokonana wyłącznie na podstawie rejestracji urządzenia w systemie B2B lub ważnej karty gwarancyjnej wraz z dowodem zakupu.
Brak rejestracji urządzenia, karty gwarancyjnej lub jej unieważnienie wykluczają odpowiedzialność gwaranta z tytułu udzielonej gwarancji.
6. Użytkownikowi przysługuje odwołanie od decyzji punktu serwisowego dotyczącej kwalifikacji zgłoszonej awarii. Odwołanie musi zostać złożone wyłącznie w formie pisemnej wraz z kompletem dokumentów stwierdzających przebieg dokonanych napraw oraz opisem stanu technicznego urządzenia w momencie pierwotnych oględzin dokonanych przez punkt serwisowy.
7. Okres gwarancji ulega wydłużeniu o czas niezbędny do dokonania naprawy gwarancyjnej. Obowiązują daty umieszczone w zgłoszeniu reklamacyjnym w elektronicznym systemie rozliczania gwarancji B2B.
8. Punkt napraw jest zobowiązany do dokonywania wpisów dotyczących zakresu napraw gwarancyjnych w elektronicznym systemie rozliczania gwarancji B2B.
9. Na wykonane naprawy odpłatne gwarant udziela 3 miesięcznej gwarancji pod warunkiem dokonania naprawy w warsztacie gwaranta oraz użycia do naprawy oryginalnych części zamiennych. Podstawą reklamacji jest dowód zakupu części oraz wykonanej usługi serwisowej.
10. Naprawie gwarancyjnej nie podlegają: uszkodzenia powstałe na skutek niewłaściwej eksploatacji, uszkodzenia powstałe na skutek zastosowania urządzenia do celów, do których nie jest przeznaczone, uszkodzenia powstałe na skutek zastosowania niewłaściwych materiałów eksploatacyjnych, uszkodzenia mechaniczne oraz
powstałe na skutek niewłaściwego transportu lub przechowywania, uszkodzenia powstałe na skutek braku konserwacji, elementy, które uległy zużyciu eksploatacyjnemu w trakcie prawidłowej eksploatacji.
11. Gwarancja traci ważność na skutek zmian konstrukcyjnych lub przeróbek dokonanych przez użytkownika, na skutek stwierdzenia przez punkt serwisowy ingerencji
wewnątrz urządzenia przez osoby nieuprawnione, na skutek zerwania lub demontażu blokad regulacyjnych gaźnika, w przypadku stwierdzenia dokonania wpisów w karcie gwarancyjnej przez osoby nieuprawnione.
12. Gwarancją nie są objęte elementy eksploatacyjne oraz ulegające zużyciu w trakcie okresu obowiązywania gwarancji, takie jak:
• Elementy eksploatacyjne np.: noże tnące, tarcze, listwy tnące, głowice żyłkowe, filtry, linki rozrusznika, świece zapłonowe, żarówki, koła, bębny i szczęki sprzęgła,
sprzęgła i tarcze cierne, paski napędowe, śruby bezpieczeństwa, łańcuchy tnące i prowadnice, lance myjek wysokociśnieniowych.
• Elementy silnika: cylindry, tłoki, pierścienie, wal korbowy, łożyska, panewki, membrany gaźników.
• Pozostałe elementy eksploatacyjne: piasty noża, wpusty zabezpieczające, amortyzatory, łożyska, panewki, koła zębate, bezpieczniki przeciążeniowe, szczotki węglowe, cięgna i linki sterujące
• Akumulatory rozruchowe stosowane w maszynach z rozrusznikiem elektrycznym
• Elementy niewymienione w niniejszych warunkach gwarancji , które w sposób oczywisty zużywają się w trakcie pracy, transportu i przechowywania (np. powłoka lakiernicza).
13. W zakres naprawy gwarancyjnej nie wchodzą czynności montażowe, regulacyjne oraz konserwacyjne.
14. Uszkodzenia takie jak zatarcie silnika, skrzywienie lub pęknięcie wału korbowego, zerwanie wpustu koła magnesowego lub piasty noża nie podlegają naprawie gwarancyjnej.
15. W przypadku gdy punkt serwisowy nie wywiązuje się ze swoich obowiązków, użytkownik ma obowiązek poinformowania o tym fakcie gwaranta. Odmowa wykonania naprawy przez punkt serwisowy musi być wpisana w kartę gwarancyjną. W przypadku nie uznania przez gwaranta naprawy jako gwarancyjnej koszty naprawy i transportu pokrywa reklamujący.
16. Wymienione w ramach naprawy gwarancyjnej wadliwe części zamienne są własnością gwaranta.
17. Reklamację należy zgłaszać w najbliższym autoryzowanym punkcie serwisowym lub bezpośrednio u gwaranta. Zgłoszenie reklamacji w punkcie sprzedaży może spowodować wydłużenie czasu naprawy.
18. W trakcie odbioru urządzenia po naprawie gwarancyjnej ma obowiązek upewnić się czy odbierane urządzenie jest kompletne i nieuszkodzone. Punkt napraw ma obowiązek uruchomienia urządzenia przed przekazaniem po naprawie użytkownikowi.
19. Punkt serwisowy ma prawo pobrać opłatę za dokonanie czynności konserwacyjnych, które należą do obowiązków użytkownika, a wymagają ich dokonania przed przystąpieniem do naprawy. Punkt napraw ma obowiązek wymiany na koszt użytkownika wszystkich elementów zapewniających bezpieczeństwo pracy, które uległy uszkodzeniu w trakcie eksploatacji niezależnie od zgody wyrażonej przez użytkownika.
20. Bieżąco aktualizowana lista punktów serwisowych znajduje się na www.victus.pl
21. Gwarancja na sprzedany towar nie wyłącza, nie ogranicza, ani nie zawiesza uprawnień kupującego wynikających z przepisów o rękojmi za wady rzeczy sprzedanej.
22. Koszty nieuzasadnionej reklamacji pokrywa reklamujący.
23. Niniejsza gwarancja obowiązuje na terenie Rzeczypospolitej Polskiej.
24. Ewentualne uszkodzenia powstałe podczas transportu powinny zostać natychmiastowo zgłoszone przewoźnikowi pod groźbą utraty gwarancji.
25. Gwarancja nie obejmuje ewentualnych szkód wyrządzonych bezpośrednio lub pośrednio osobom lub rzeczom z powodu usterek w urządzeniu lub wynikłych z przedłużonego przestoju w pracy urządzenia.