B&S BRIGGS & STRATTON SAE30 0,5L ENGINE OIL FOR MOWERS,TREATERS,AGGREGATES,SOILWAYS,BOMPS NAC,OLEO-MAC,STIHL,B&S Briggs & Stratton,HONDA,SUBARU etc.for four-stroke engines 4STROKE ENGINE 100004E-OFICIAL CEDRUS DISTRIBUTOR

B&S BRIGGS & STRATTON SAE30 0,5L ENGINE OIL FOR MOWERS,TRAKTORKS,AGREGRIMATES,SOILWAYS,SEEDS NAC,HECHT,OLEO-MAC,STIHL,B&S Briggs & Stratton,HONDA,SUBARU etc.for four-stroke engines 4STROKE ENGINE 100004E-OFICIAL DISTRIBUTOR

B&S BRIGGS & STRATTON SAE30 0,5 L ENGINE OIL FOR NAC,HECHT,OLEO-MAC,STIHL,B&S Briggs & Stratton,HONDA,SUBARU, etc. lawnmowers. for four-stroke engines
Power. Quality. Reliability.
B&S BRIGGS & STRATTON SAE30 oil is a premium engine oil designed for four-stroke internal combustion engines used in equipment such as lawn mowers, tillers, garden tractors, snow removal machines, generators, etc. and wherever SAE 30 viscosity oil is recommended.B&S BRIGGS & STRATTON SAE30 Oil for the intended use of four-stroke engines of garden machinery (mowers, tractors, soilers, scarifiers, aerators, sweepers, shredders, vacuum cleaners, etc.).)
Provides maximum engine protection in all operating conditions. B&S BRIGGS & STRATTON SAE30 Oil Contains additives to increase life and prevent carbon build-up and deposits inside the engine.
capacity 0,5 L
manufacturer B&S BRIGGS & STRATTON SAE30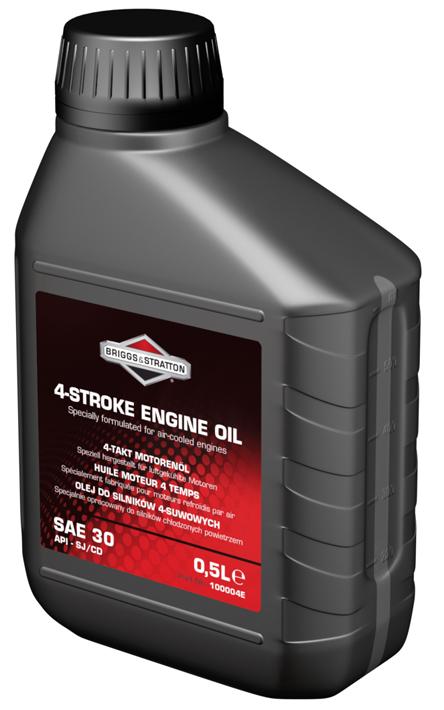 capacity:0.5 L= 1 flood of mower
API SG/CF SAE 30
destination:lawn mowers, garden tractors, soilers, snowblowers, sweepers, Tractors, generators, generators, etc.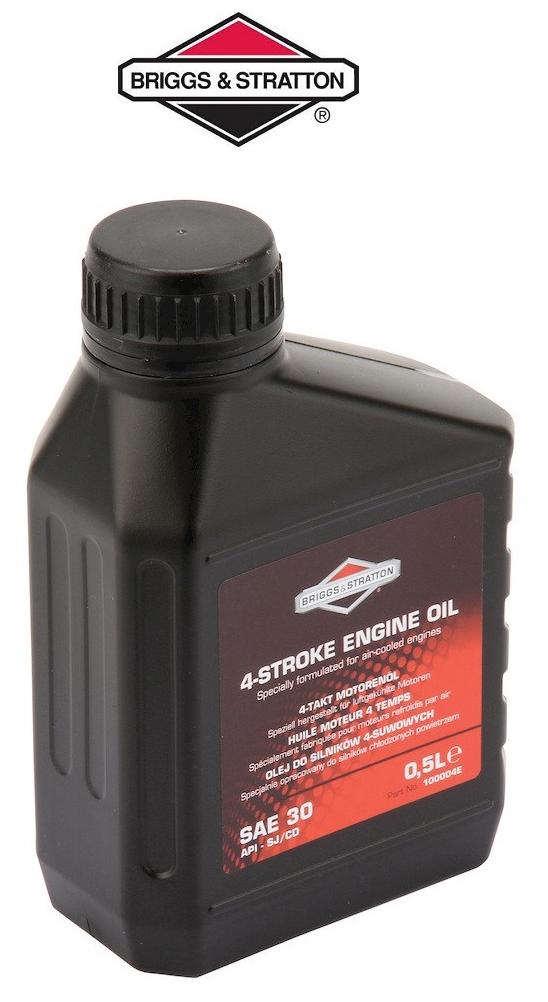 - Reduces oil consumption

- Reduces engine pollution

- Improves combustion

- Cost savings

- Optimal engine protection

- Less exhaust fumes

- sAE 30 class

- aPI-SG/CD and CCMG G4 viscosity

- capacity 0.5 LITER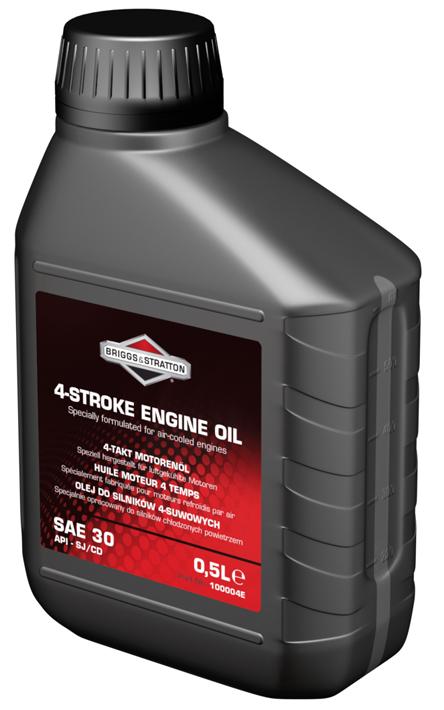 OLEJ SILNIKOWY B&S BRIGGS & STRATTON SAE30 0,
WARUNKI GWARANCJI I SERWISU
Towary zakupione w naszym sklepie są nowe i oryginalne oraz objęte są pełną gwarancją producenta lub importera.
W przypadku reklamacji, należy zgłosić usterkę do Sprzedawcy lub Autoryzowanego Punktu Serwisowego producenta danego urządzenia. Jeśli uszkodzony produkt objęty jest gwarancją typu "door to door" należy postępować zgodnie z procedurą podaną w karcie gwarancyjnej. 

Okres gwarancji wynosi 12 miesięcy dla firm lub 24 miesiące dla 

osób

 prywatnych.